Best Ordinary & NIOD, Deciem Products For Pigmentation
Best Ordinary & Deciem Products For Pigmentation
Above are the best products from The Ordinary & NIOD for pigmentation voted for by the #deciemaddicts, the people who have bought, tried and tested. The votes featured in Instagram Stories.
If you are looking for more advice about pigmentation and The Ordinary, make sure you join The Ordinary & NIOD Chat Room Facebook Group. We have over 200,000 members talking skincare all day long.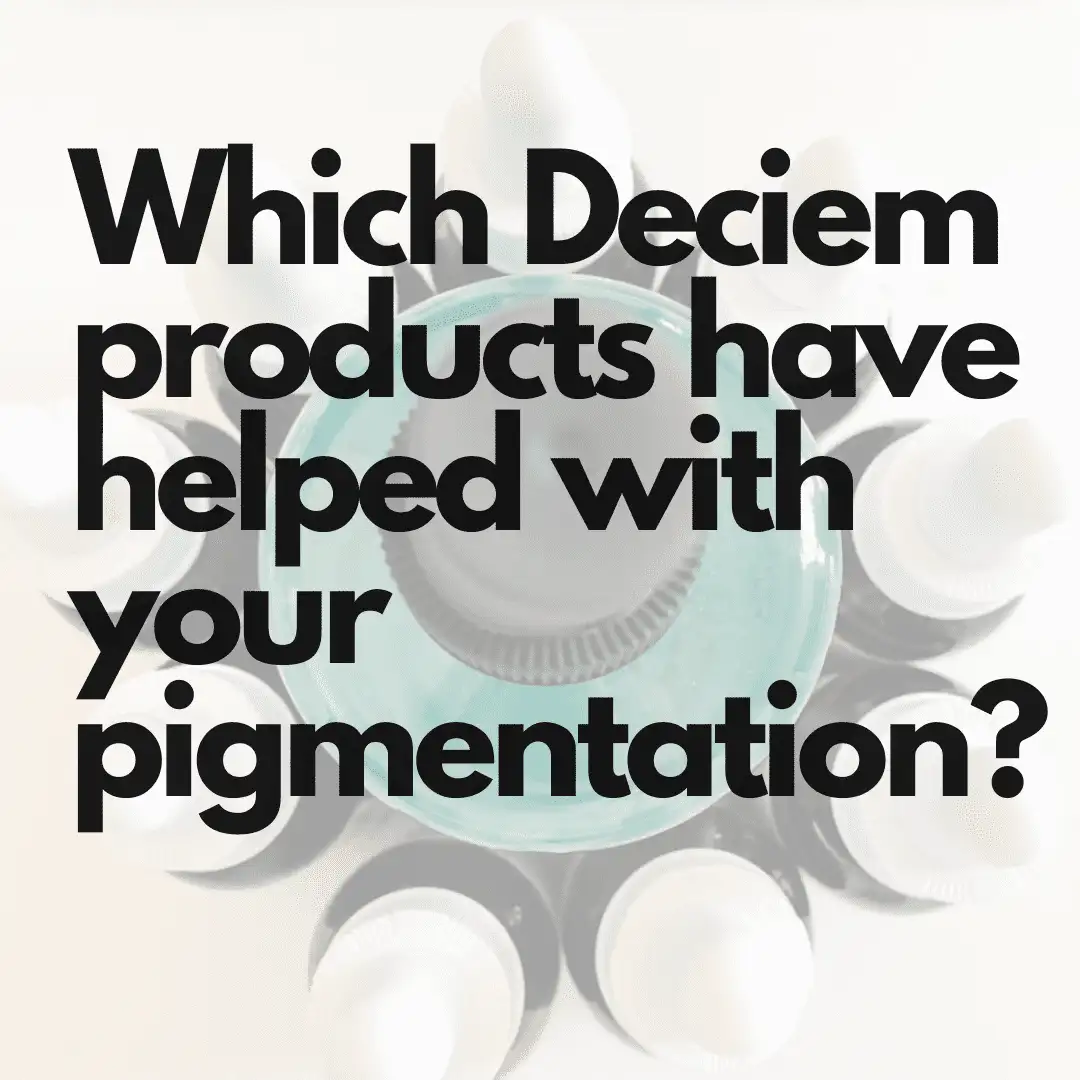 Pigmentation & Melasma
You can read all about pigmentation & melasma here.
If you have melasma, pigmentation in the shape of a butterfly, across the cheeks and forehead, I suggest you try and make an appointment to see a dermatologist. If seeing a dermatologist is impossible, try some of the above products. Most important is a good SPF and staying out of the sun as much as possible.
Melasma can happen at any time. Mine decided to join me in my late 30s when I started taking a contraceptive pill. I have never been able to get rid of it completely. With some of these products and a prescription, it will fade quite a lot during the winter, but the second the sun is back, so is the melasma.
The Ordinary & NIOD products for uneven skin tone
The Ordinary recommended products for uneven skin tone here.
NIOD products for uneven skin tone here.
SPF
Find a good SPF. We have lots of sun cream suggestions in the Facebook Group. Just go to the search bar and search #spfpoll. My personal favourites are Heliocare 360 Oil-Free and Altruist. Always patch test, and don´t forget to ask for testers if buying in-store.
You can find lots more information about Pigmentation & Melasma here and about The Ordinary Pigmentation routine.