The Deciem Addicts Favourite Deciem Products For Pigmentation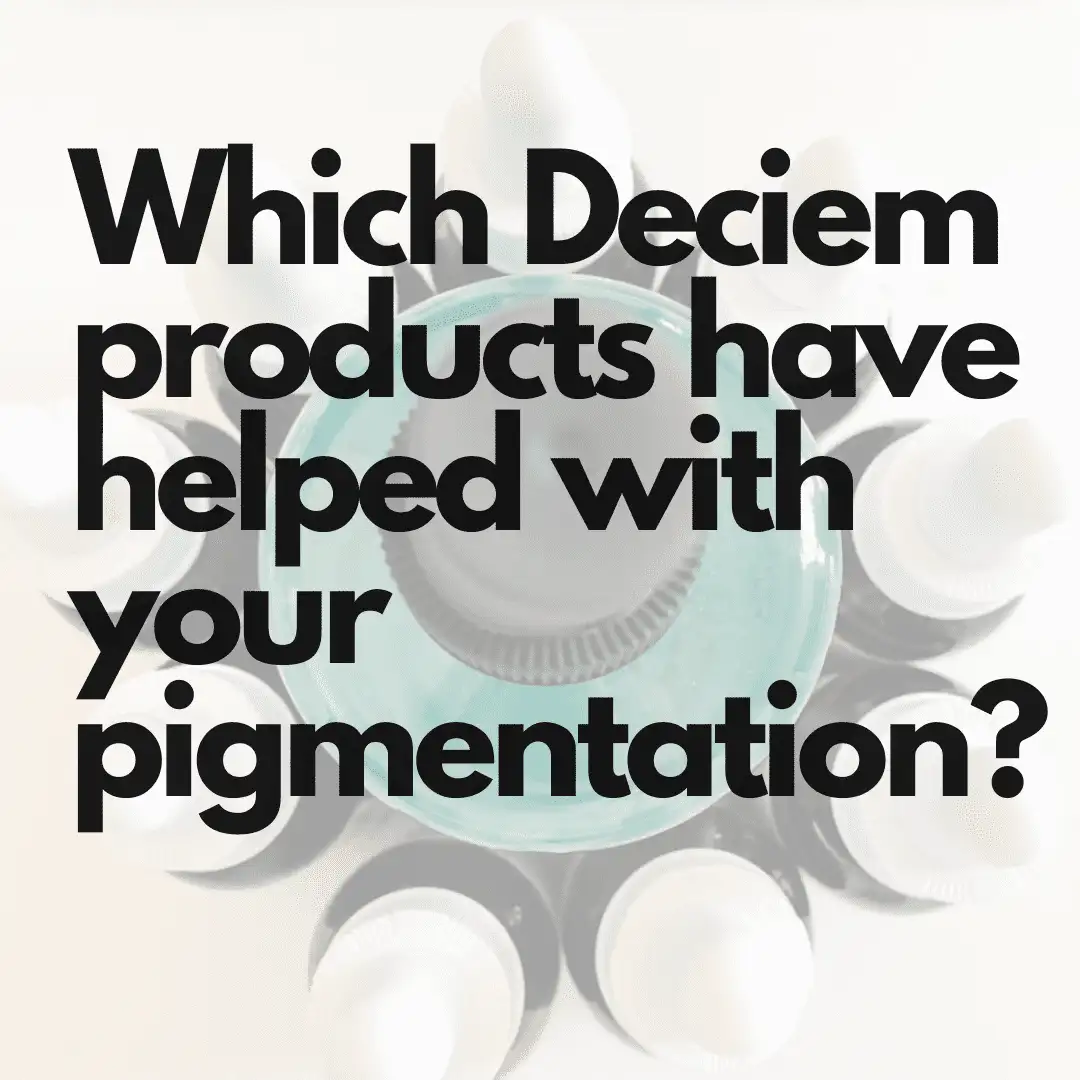 The best The Ordinary & Deciem products for pigmentation
What are the best Ordinary & Deciem products for pigmentation? This question was posted on Instagram stories and answered by the Deciem Addicts. Here are the answers from the people who have bought, tried and tested.
Pigmentation & Melasma
If you have melasma which is pigmentation in the shape of a butterfly, across the cheeks and forehead, I suggest you try and make an appointment to see a dermatologist. If seeing a dermatologist is not possible, try some of the above products. What's most important is a good SPF and staying out of the sun as much as possible.
Melasma can happen at any time. Mine decided to join me in my late 30s when I started taking a contraceptive pill, and I have never been able to get rid of it completely. With some of these products and a prescription, it will fade quite a lot during the winter months, but the second summer is back, so is the melasma.
SPF
Find a good SPF. We have lots of sun cream suggestions in the Facebook Group. Just go to the search bar and search #spfpoll. My personal favourites are Heliocare 360 Oil-Free and Altruist. The top favourite by the Deciem Addicts in the Facebook Group is Anthelios La Roche Posay. Personally, I did not get on with this (which I purchased due to all the recommendations) as it irritated my eyes terribly and had an awful reaction. Always patch test and ask the counters/pharmacies if they have testers before buying.
You can find lots more information about Pigmentation & Melasma here and also The Ordinary Pigmentation routine.