Here are the Deciem Addicts' Favourite Deciem (The Ordinary & NIOD) Products For Pigmentation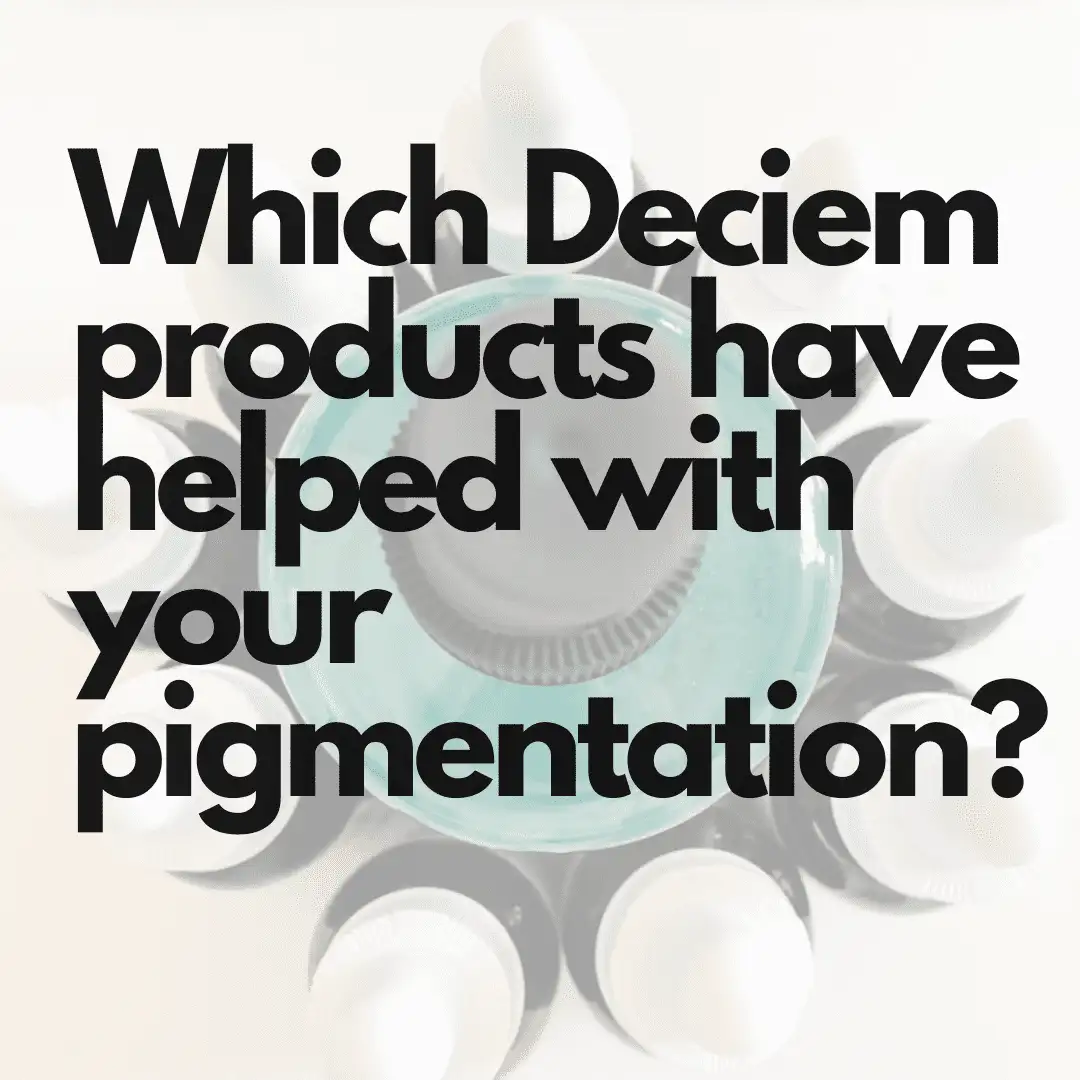 What are the best Ordinary & Deciem products for pigmentation? This question was posted on Instagram stories and answered by the Deciem Addicts. Here are the answers from those who have bought, tried and tested.
Pigmentation & Melasma
You can read all about pigmentation & melasma here.
If you have melasma, pigmentation in the shape of a butterfly, across the cheeks and forehead, I suggest you try and make an appointment to see a dermatologist. If seeing a dermatologist is impossible, try some of the above products. Most important is a good SPF and staying out of the sun as much as possible.
Melasma can happen at any time. Mine decided to join me in my late 30s when I started taking a contraceptive pill. I have never been able to get rid of it completely. With some of these products and a prescription, it will fade quite a lot during the winter, but the second the sun is back, so is the melasma.
The Ordinary & NIOD products for uneven skin tone
The Ordinary recommended products for uneven skin tone here.
NIOD products for uneven skin tone here.
SPF
Find a good SPF. We have lots of sun cream suggestions in the Facebook Group. Just go to the search bar and search #spfpoll. My personal favourites are Heliocare 360 Oil-Free and Altruist. Always patch test, and don´t forget to ask for testers if buying in-store.
You can find lots more information about Pigmentation & Melasma here and also about The Ordinary Pigmentation routine.