I always thought I´d prefer the amazing box sets to 23% off everything, but actually, with the box sets there was a minimum amount people had to spend in order to buy something and many boxes had products people just never used. With 23% off everything, it allows everyone to part of the Deciem Black Friday Sale and it's perfect for the current situation. Between all the different brands, The Ordinary, Hylamide, NIOD and The Chemistry Brand, there really is Deciem skincare for all budgets.
Swap The Products
You can find lots of new regimens by Deciem. If you're on a budget, stick to The Ordinary or try Hylamide. If you fancy treating yourself, now is a great time to try NIOD. You can mix and match most of the products between the brands always checking conflicts as you go.
Don't be fooled by the price!
The Ordinary is addictive. It all looks so cheap, but don´t be fooled! Before you know it, you've added so many products to your cart and spent more on skincare than ever. You could have bought just 2 or 3 products from Hylamide or NIOD and made your routine very simple.
Follow a regimen
I have lots of products and I´m currently working my way through them all. Once they´re all empty I plan on going back to the Hylamide Core Series or the NIOD Core Regimen. By the time you've bought lots of The Ordinary, you could have bought one of the routines above. I also find I use way more of The Ordinary than is really necessary💧💧💧💧. With NIOD it really is 2 drops 💧 💧.
Deciem Hyaluronic Acids
If you're using The Ordinary Hyaluronic Acid and want to try something a bit more luxurious, NIOD MMHC2 is an award-winning product. It has the most incredible texture, very different to The Ordinary.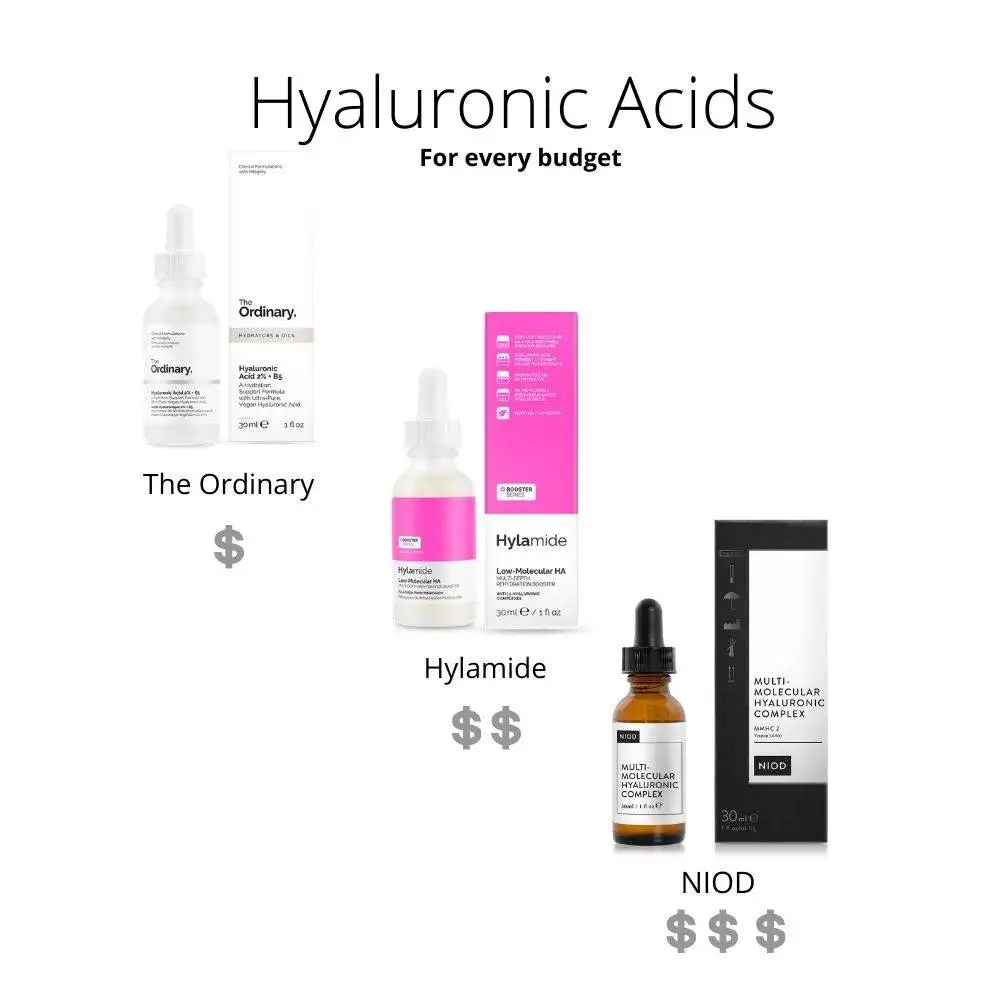 Deciem Niacinamides
If you use The Ordinary Niacinamide serum or powder, you could swap it for Hylamide Pore Control.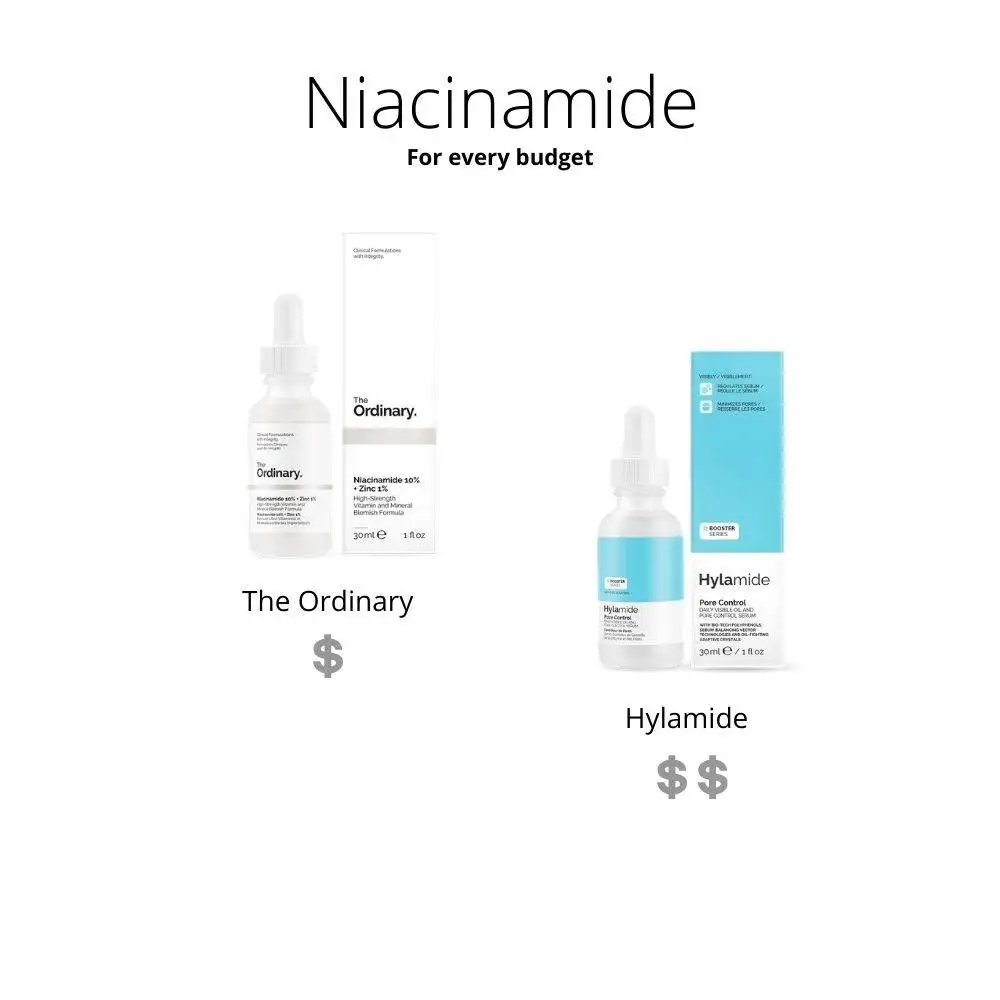 Deciem Vitamin Cs
There are 10 different vitamin cs through the Deciem range to choose from. 8 The Ordinary, 1 Hylamide & 1 NIOD. Try a different brand and see if you feel any difference. Now with 23% off is a great time to try the other brands.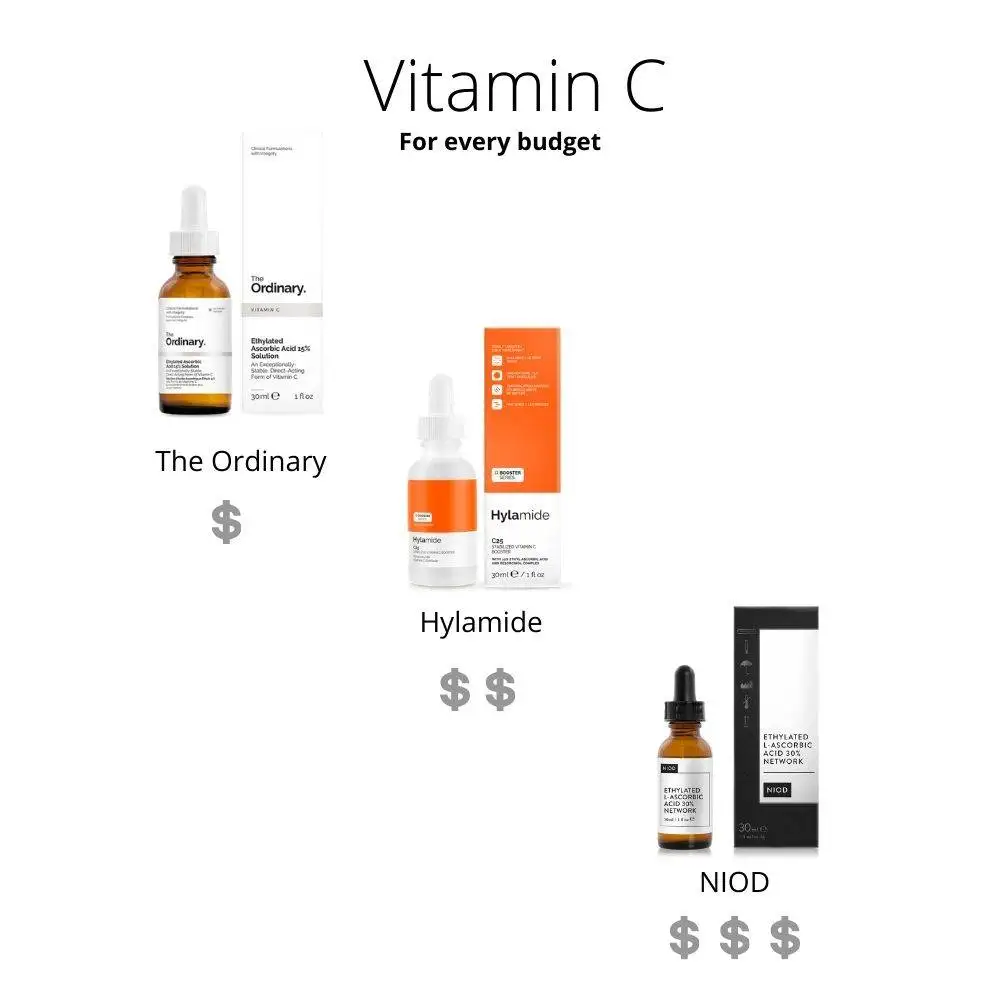 Deciem Peptides
You have a choice of 4 different The Ordinary Peptides. Buffet, Buffet + Copper, Matrixyl and Argireline. Hylamide has Sub Q Skin and from NIOD ther´s CAIS and CAIL.
If you want to try Copper Peptides, start with Buffet + Copper Peptides and see how your skin gets on with it. CAIS (Copper Amino Isolate Serum is one of the BEST NIOD products you buy, but see how your skin gets on with Copper in Buffet first. I also wouldn´t advise stocking up on products with copper as I find they turn black rather quickly rather than the gorgeous blue it´s supposed to be.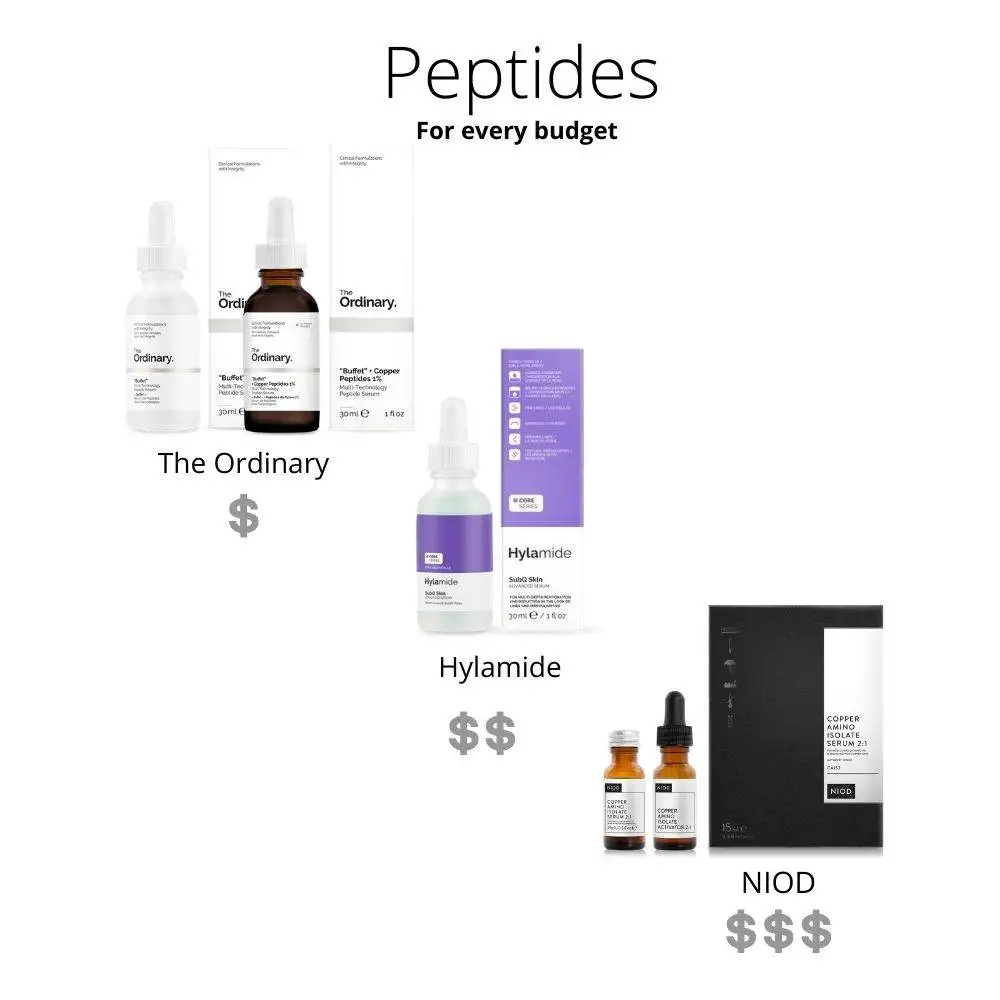 Remember consistency is key. Buy a routine and stick to it.