New Deciem Website
Space NK became an authorised stockist
Within a week of the big Estée Lauder news (read all about it here), we have seen the launch of SHOP, the Deciem Store Fragrance for the home and a new website.
On March 1st 2021, Deciem launched its brand new website. You can now build your own skincare routine, and there are other great new features, including an address book.
The New Deciem Website
Due to the change of the website, some features are either missing or currently not working.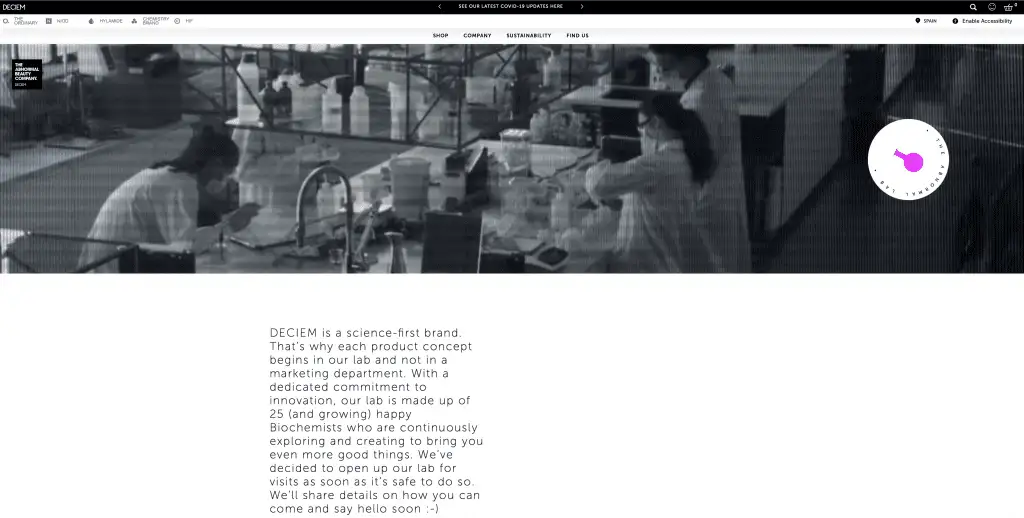 New Exciting Features On The Deciem Website
An address book has been added
Postcodes are automatically in the system
Features Missing / Issues
Reviews – Reviews have now been added to the website. You can find lots of reviews here.
Can´t log in – If you are already registered on the Deciem website, click "reset password". Check your email and follow the link back to Deciem.
Order History – The order history is currently missing but do not panic! I have received emails/deliveries, yet no orders are showing on the site.
The Deciem Skincare Regimen Builder
Finally, we can build our very own regimens online. It only takes a couple of minutes to do. You will be asked for your name, age, skin concerns, and what type of products you prefer.
You will then be given a morning and evening regimen, and you can click "add regimen to basket" and buy it all in one go.
Here's a quick look at some of the questions you will be asked for your personalised regimen.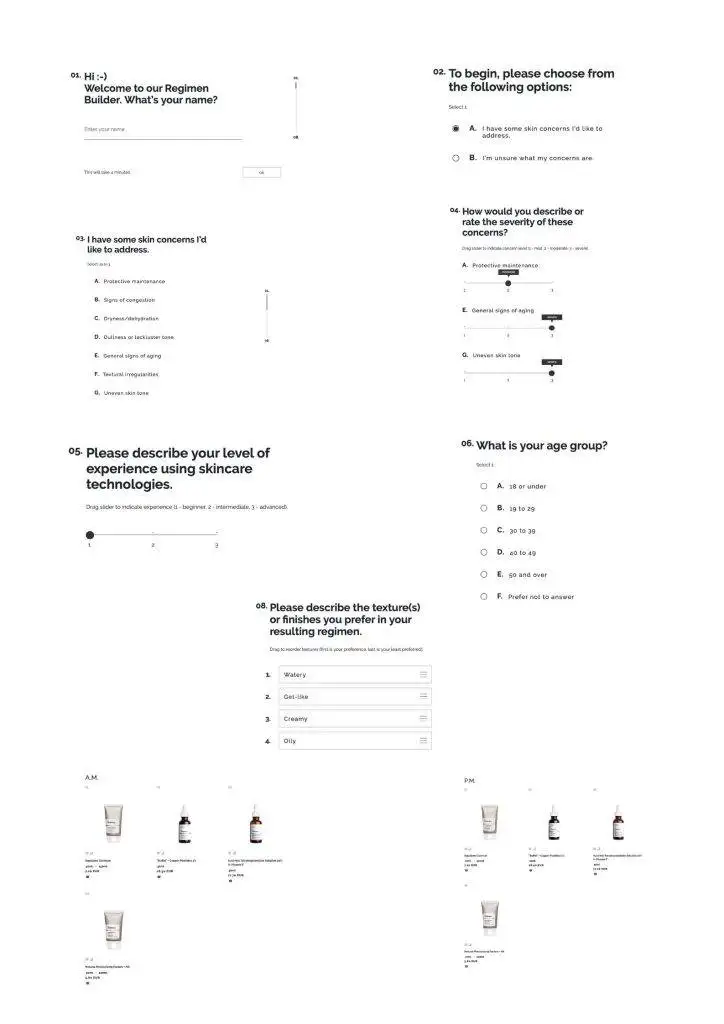 Building a regimen on PC/LapTop
Go to the Deciem website
Click brands
The Ordinary
Click Regimen Builder at the top
Building a regimen on mobile
Click the 2 lines top left of the Deciem website
Brands
The Ordinary
Click Build My Regimen or just click the button below.
Deciem Website – Address Book Now Added
If you're someone like me who always sends gifts, you will love this new feature. You can now add all your favourite people to your address book when you log in.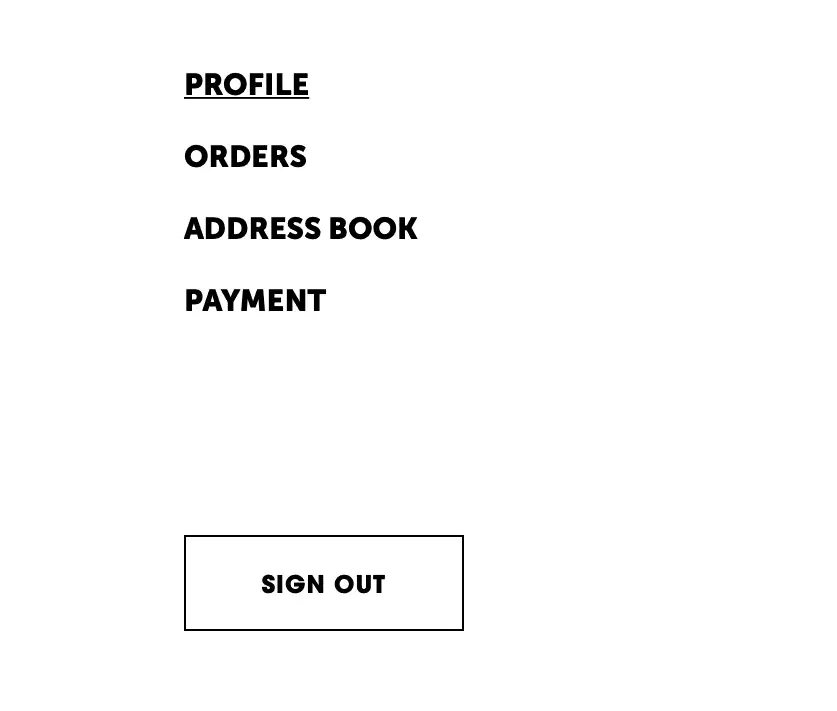 Address/Postcodes Automatic
Address/postcodes are now in the system. This will save a lot of time manually adding addresses.
The Ordinary, NIOD, Hylamide Products Layout
The layout for the products of The Ordinary, NIOD, and Hylamide has changed dramatically. It all seems complicated at the moment because it´s new. There doesn´t seem to be any particular order for the products, so you need to use the filter option.
You can now search products by;
Skin Concern
Active Ingredient
Category
More filters include; product type, product requirement, format, and time of use.
Using the active ingredient filter I feel is the most familiar way to look at products.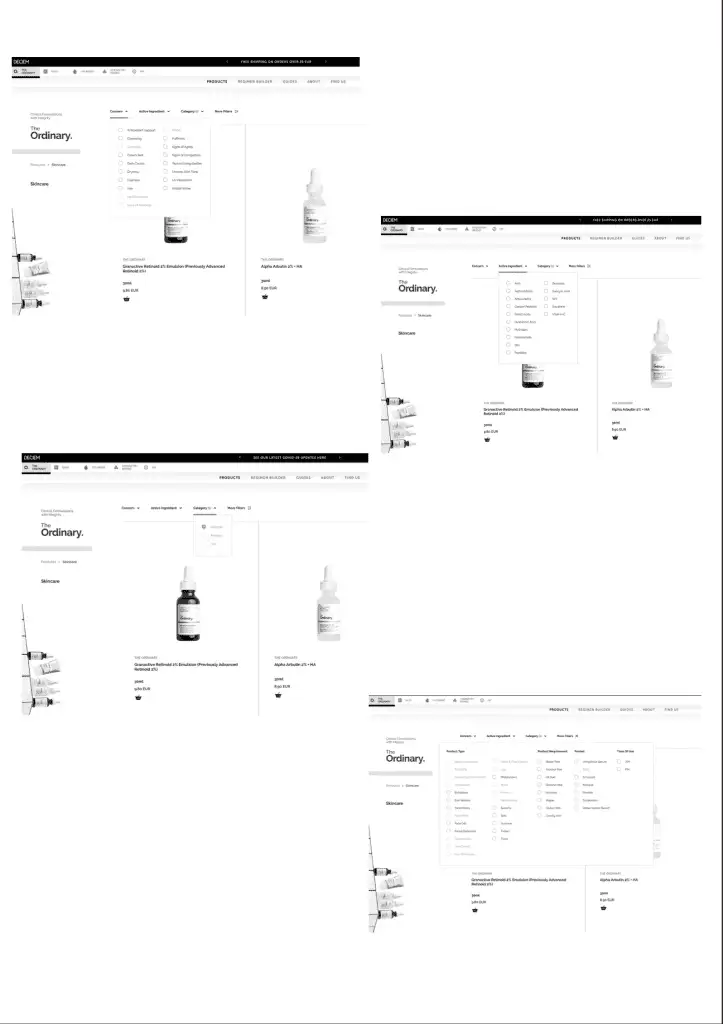 I wonder what else we will see this month!
The Ordinary at Space NK
March 23rd, Space NK launched The Ordinary. You can now buy The Ordinary online at Space NK and soon, it will be in the stores.
If you want to shop other brands, skincare, haircare, makeup, fragrance, body and bath all in one shop, Space NK is a brilliant choice. Brands at Space NK include Charlotte Tilbury, Dr Dennis Gross, Medik8, Tom Ford and Murad.
At Space NK, you can book an online consultation about skincare, makeup, and even choosing a new fragrance. It looks like such a great service.
There is free delivery on orders over £40/50$ or £4/$7 standard delivery (UK)