My Personal NIOD Tips
If you are slowly considering what to buy from the NIOD brand, I'd like to share a few of my own personal NIOD tips with you.
NIOD is a lot more expensive than The Ordinary, and whilst I don´t like to waste any product, it´s not the end of the world when it´s under 10€. But when spending 40€ +, I want to be sure I'm making the right choices.
Take a minute to read the following, and it could save you quite a bit of money.
NIOD PAO
NIOD has a PAO of 6 months (period after opening).  So be very careful with the number of products you have open at once. It says 6M on the side of the box and product. The shelf life of NIOD unopened is 2 years.
NIOD Masks
Masks.  Buy the smaller sizes rather than, the bigger ones unless you are 100% certain you will use them once or twice a week.
Bigger Sizes
When it comes to CAIS3, RP or MMHC2, buy the bigger sizes as they are better value. The 15ml finishes too quickly.
NIOD Discounts
If you are buying a product for the first time, just buy one to ensure you like it rather than lots because it´s cheap.  You can always find discounts for NIOD at some of the authorised stockists.
2 Sets that include NIOD
A lovely NIOD set includes NIOD LVCE (cleanser), Fractionated Eye Contour Concentrate, Photography Fluid, and MMHC2 (Hyaluronic Complex).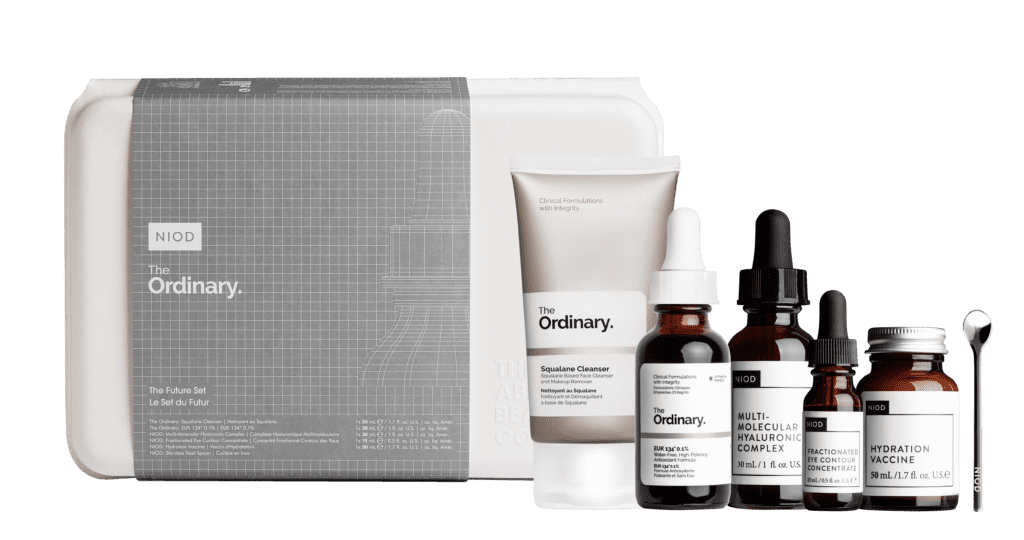 The Future Set
This set includes products from The Ordinary & NIOD. The Ordinary Squalane Cleanser, The Ordinary EUK, NIOD MMHC2, NIOD FECC and NIOD HV.
Mix up your routine
Your routine does not have to be all NIOD.  You can mix it up with The Ordinary or whatever brand you're using, but always check ingredients for conflicts.
My current NIOD Routine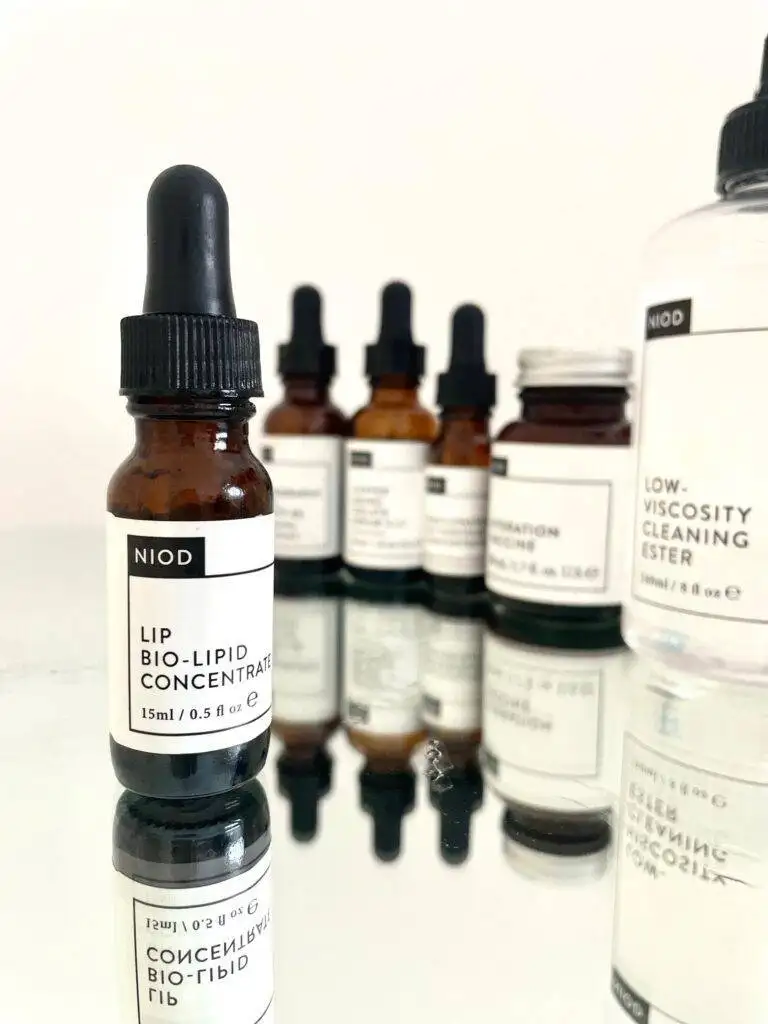 These are some of the products I am currently using, and I love them, particularly PF8%, a beautiful tinted photography foundation that feels like skincare with a glow.
Guide to NIOD
NIOD can be really confusing to start. Here's a quick guide to NIOD and all the products.
NIOD Reviews
Read NIOD reviews here, find more on Instagram and don't forget to join the Facebook Group, The Ordinary & Deciem Chat Room.
Best Selling NIOD Products
Here are the current best selling NIOD products according to Deciem.