December Deciem News so far!
Free Squalane Cleanser 50ml with every order throughout December 2021
The Future Set By Deciem
Brand new product – The Ordinary Salicylic Acid 2% Anhydrous Solution
The Deciem Newspaper
AND there´s something else to look forward too but I can´t tell you. Sorry!
The Future Set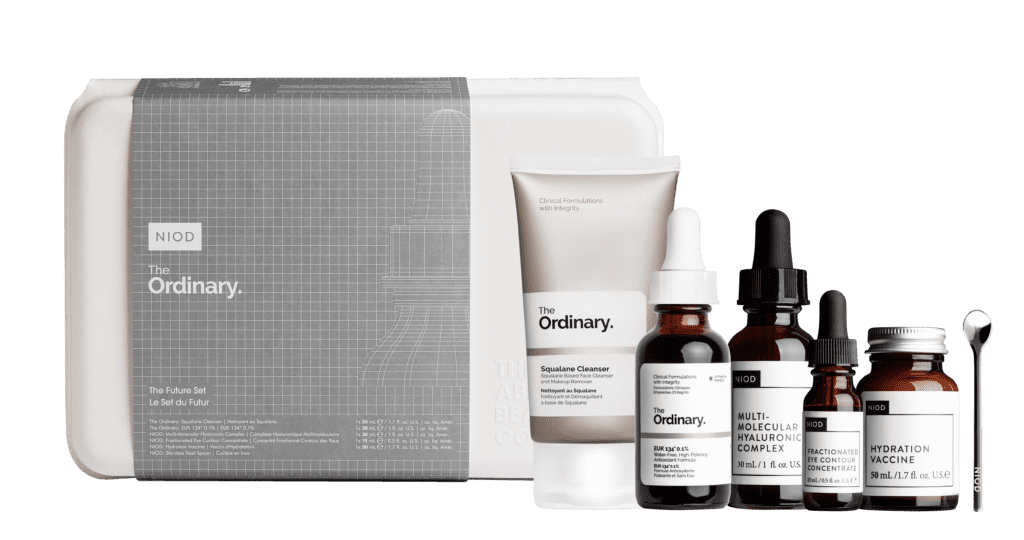 Today The Future Set by Deciem was launched. It comprises of 3 NIOD products, 2 The Ordinary products plus the NIOD Spoon.
What a fabulous gift this would make!
The Ordinary Squalane Cleanser | 50ml
NIOD Multi-Molecular Hyaluronic Complex | 30ml
NIOD Fractionated Eye Contour Concentrate | 15ml
The Ordinary EUK 134 0.1% | 30ml
NIOD Hydration Vaccine | 50ml
NIOD Stainless Steel Spoon
The Future Set Price – $149 USD | £100 | €120 |
The Ordinary Salicylic 2% Anhydrous Solution – 7th December 2021
The Ordinary Salicylic Acid 2% Anhydrous Solution has arrived. This is a brand new product and does not replace the original Salicylic Acid 2%.
Deciem – Something Good is Coming – what is it?
1st December
On the 1st of December, Deciem posted the above on their Social Media. Something good is coming. We´re in with the good. Stay gentle. Stay tuned. DGN in the video stands for Deciem Good News.
So what could this be?
Over the last month, Deciem has been sharing their Spotify account with some cool tunes. Could there be a connection?
Could it be a new product? We are still waiting for The Ordinary Salicylic Acid, The Ordinary Sun Creams and a masque.
Estée Lauder – could there be an announcement coming?
Is Deciem launching their own radio station?
Deciem loves to tease us. We will just have to wait and see what it´s all about!
So here it is…. The Deciem Newspaper
Deciem has partnered with the positive news media company, Good Good Good, to create a special print (and digital) issue for the holiday season.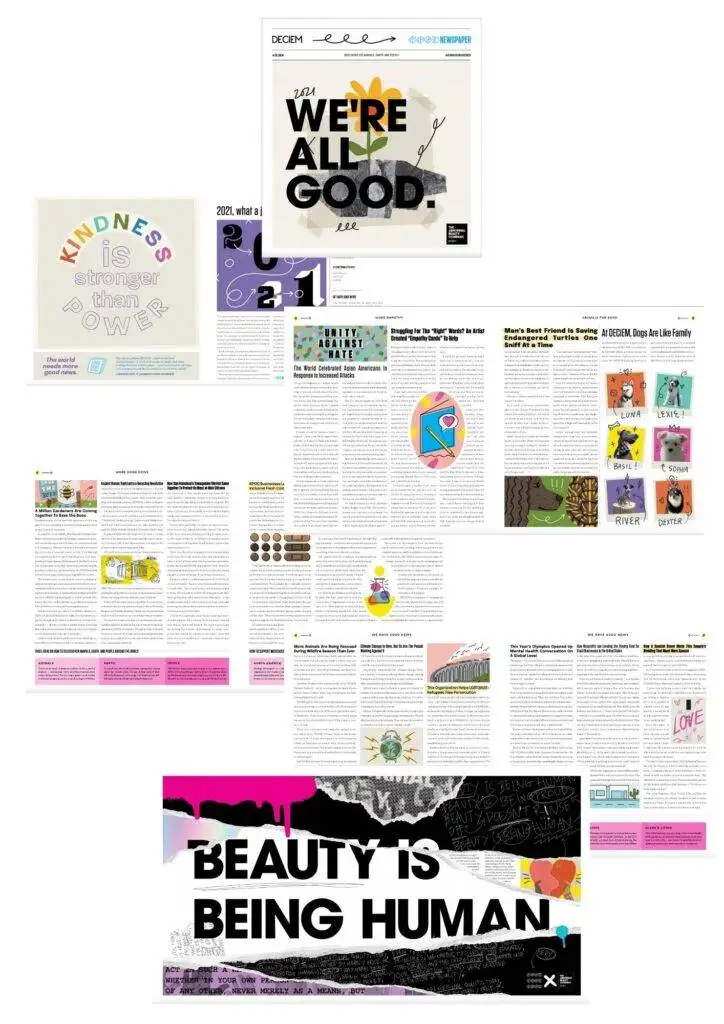 Goodbye Black Friday 2021 – Slovember
Slowvember, the Deciem Black Friday Sale for 2021 has been and gone. That was quite possibly the quickest month ever. Deciem offered 23% off everything throughout November and as in previous years, they closed on Black Friday.
On Black Friday, some of the Deciem stores were open where different events were being held. These events included an embroidery workshop, live painting, flower arranging, watercolour painting workshop, live acoustic music and a live mural painting. It looked great fun.