Updated November 2020. Please see new conflicts.
The Ordinary Vitamin Cs
There are 8 The Ordinary Vitamin C products and they vary in solutions and strengths. They come in water-based, oil, suspension, emulsion, and also powder form. If you are new to skincare and want to keep your routine simple, go for one of the derivatives to start as these have the fewest amount of conflict.
New Vitamin C Conflicts
Deciem has recently released a new video A Guide to Vitamin C. There are quite a few changes and also contradictions to the information in the video, answers on social media and the new regimen guide with conflicts. I now have confirmation from Deciem that peptides and vitamin c derivatives are ok together but as before avoid pure/direct vitamin c with peptides.
Ethylated Ascorbic Acid originally had the same conflicts as pure vitamin c. In the video it came under derivatives and niacinamide was its only conflict. Now on the Deciem regimen page Ethylated Ascorbic Acid should not be used with Peptides, Niacinamide or EUK 134.
Direct Vitamin C
Vitamin C Derivatives
Deciem´s response about Vitamin C derivatives & niacinamide.
From Deciem. We do not recommend combining Vitamin C (L-Ascorbic Acid, Ethylated L-Ascorbic Acid or Vitamin C Derivatives) with Niacinamide with Direct or Ethylated Vitamin C, and Vitamin C Derivatives due to the formation of a salt complex that has the potential to reduce the integrity of both compounds. If you wish to combine both products into a regimen, we recommend using them on alternate days and/or nights.
How do I choose which The Ordinary Vitamin C?
If you are already using numerous water-based products in your routine, then you may wish to go for an oil vitamin c, emulsion or suspension. On the other hand, if you already have an oil in your routine, then you may wish to go for a water-based, emulsion or suspension formula.
The derivatives have the fewest amount of conflicts (see above), so if you are new to skincare, I would highly advise starting off with one of these.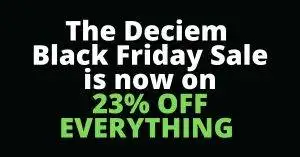 All The Ordinary Vitamin Cs & reviews by the Deciem Addicts
Vitamin C 23% 64% of the Deciem Addicts love it
Vitamin C 30% 52% of the Deciem Addicts love it
L-Ascorbic Acid Powder 72% of the Deciem Addicts love it
Ethylated Ascorbic Acid 55% of the Deciem Addicts love it
Ascorbic Acid & Alpha Arbutin 79% of the Deciem Addicts love it
Ascorbyl Glucoside 59% of the Deciem Addicts love it
Magnesium Ascorbyl Phosphate 61% of the Deciem Addicts love it
Ascorbyl Tetraisopalmitate 58% of the Deciem Addicts love it
Vitamin C 23% Reviews
The Ordinary Vitamin C 30%
The Ordinary L-Ascorbic Acid Powder
Ethylated Ascorbic Acid 15% Solution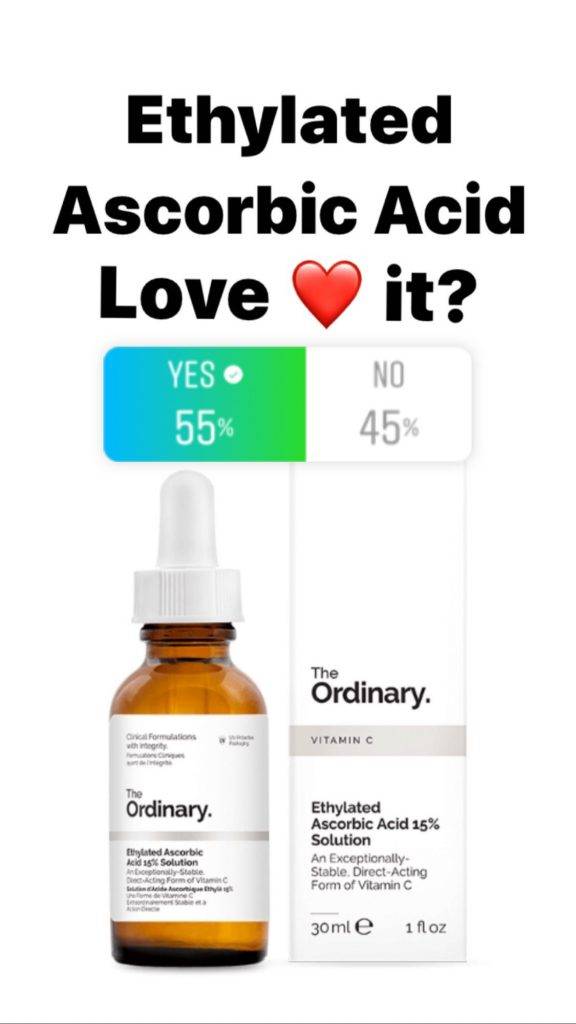 Ascorbic Acid + Alpha Arbutin
Ascorbyl Glucoside
Magnesium Ascorbyl Phosphate
Ascorbyl Tetraisopalmitate
The Deciem Vitamin C Master Class
Other Deciem Vitamin Cs
Apart from The Ordinary Vitamin C products, Deciem also have Hylamide C25 and NIOD Ethylated L-Ascorbic Acid 30%.
Your Vitamin C FAQS
Can you mix The Ordinary Vitamin C 23% with The Ordinary Resveratrol & Ferulic Acid and Pycnogenol? Yes, you may!
I would like to know if I can mix The Ordinary L-Ascorbic Acid Powder with Alpha Arbutin. Yes you may, it's a great combination
If my skin can tolerate The Ordinary pure vitamin C powder (mixed in with an essence/toner product) and Matrixyl 10% in the same routine, is it still not recommended? Will they affect each other's effectiveness? We would recommend separating the products into two different routines for optimal results.
Can I use the L'Ascorbic Acid Powder combined/mixed with the hyaluronic acid serum? Yes you may.
More FAQs
Deciem advises using The Ordinary 23% as the last step as it's a suspension. What does this actually mean? A Suspension means the active is not dissolved and suspended instead for maximum stability. We suggest using Suspensions as the final step in a routine as they are thicker than a moisturizer or oil. We hope this helps to clarify
Which of The Ordinary Vitamin Cs would be best for a first time user which Vitamin C is preferred? You may wish to begin with The Ordinary Ascorbyl Glucoside Solution 12%. This is a brightening, water-based serum with stabilized Vitamin C derivative to visibly target uneven skin tone, dullness and signs of ageing.
Can I use The Ordinary Ascorbic Acid 8% + Alpha arbutin 2% and Lactic Acid 10% on the same routine? Ideally, the two should be separated into two different routines.
Is it ok to combine The Ordinary Ascorbyl Glucoside solution 12% after direct acids (aha or bha) in same routine? And if yes , should there be a waiting period between the two as they differ in ph? You may indeed combine both products together. There is no need to wait a certain amount of time in between the application of products. As long as each product is massaged into the skin until absorption, you are welcome to apply the next product!
The Ordinary Skincare Routines
If you're still confused, don't forget you can ask Deciem for a routine. Just go to their website and wait for the chat box. There is a bit of a wait at the moment, in the meantime, have a look at some of these routines and regimens.