*this is an old routine and The Ordinary now suggests avoiding all their Vitamin Cs with Niacinamide. See below.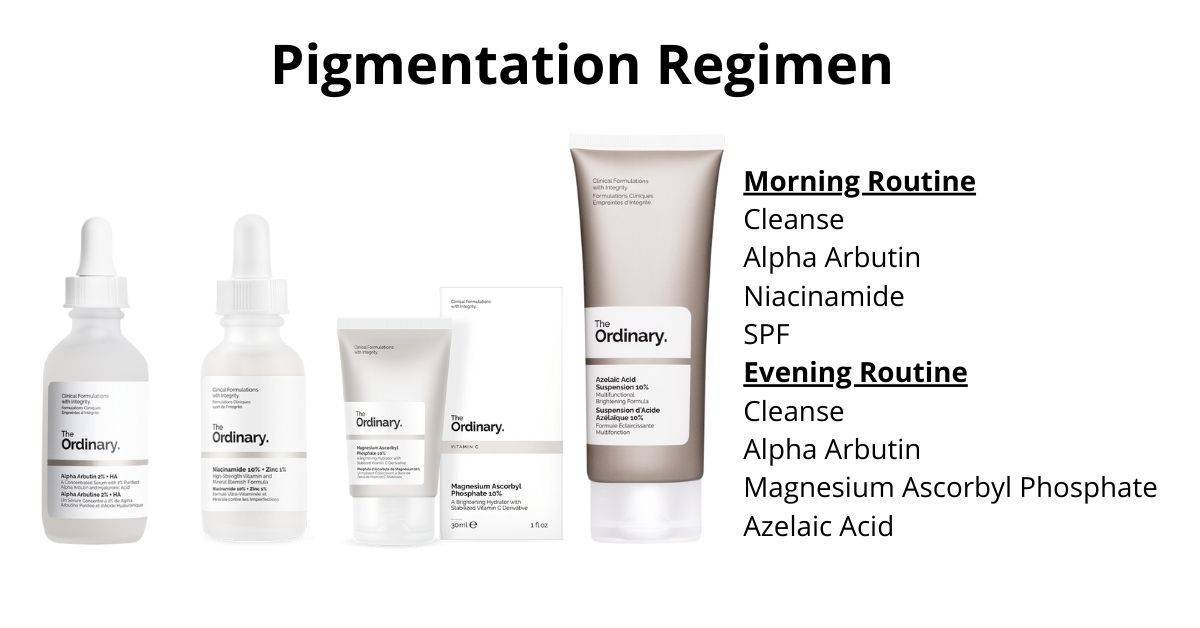 Magnesium Ascorbyl Phosphate – ADD TO BASKET *
*Magnesium Ascorbyl Phosphate is unavailable at the moment.
The Ordinary pigmentation routine will look like this
The Ordinary Pigmentation Routine
Note: This is one of the original regimens put together by Deciem back in 2016. Since then, Deciem has updated The Ordinary conflicts. The vitamin c derivatives had no conflicts at all. Then in November 2020, Deciem said not to use any vitamin c with their niacinamide serum or powder. Now they suggest that if you have used them without irritation, you may continue to do so.
This was one of the first routines I followed, and I had no issues using Niacinamide and MAP together. However, to be safe, I have put Niacinamide in the morning and MAP in the evening.
Read more about pigmentation and melasma here including photos and more product suggestions.
Please be aware that Deciem states that their products are not for Melasma and you should consult with a specialist. If it is possible, I highly recommend speaking to a dermatologist who can prescribe you a mix of fabulous ingredients to really help the pigmentation. It´s crucial to invest in a good sun cream, a fabulous hat and avoid direct sun whenever you can.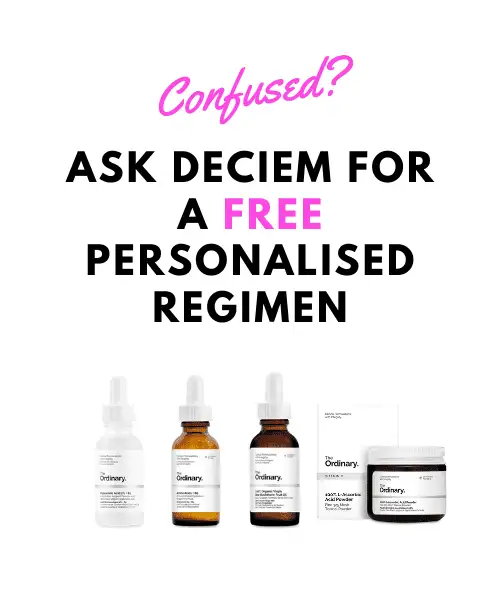 The Ordinary Alpha Arbutin

– Pigmentation Routine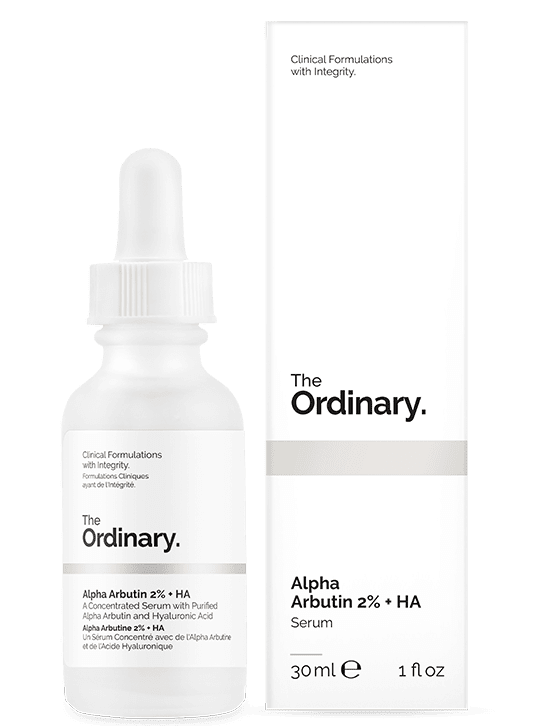 Available in 2 sizes. 30ml & 60ml.
Targets: Fades pigmentation, dark spots.
Use morning and evening. Apply a couple of drops to your clean, dry skin and allow to absorb before applying the next product.
Apply directly after cleansing alongside other water-based products.
The Ordinary Niacinamide
Niacinamide is available in 30ml and 60ml.
Targets: Visible shine, signs of congestion, textural irregularities, dullness, dryness.
You can use this in the morning and evening.
Apply directly after cleansing.
Conflicts: The Ordinary has been back and forth regarding conflicts. It was advised to not use in the same routine as pure/direct vitamin c, and now they advise to avoid using with all vitamin c products including derivatives. They also say that if you used both products without irritation, you can continue to do so.
Always patch-test products.
Magnesium Ascorbyl Phosphate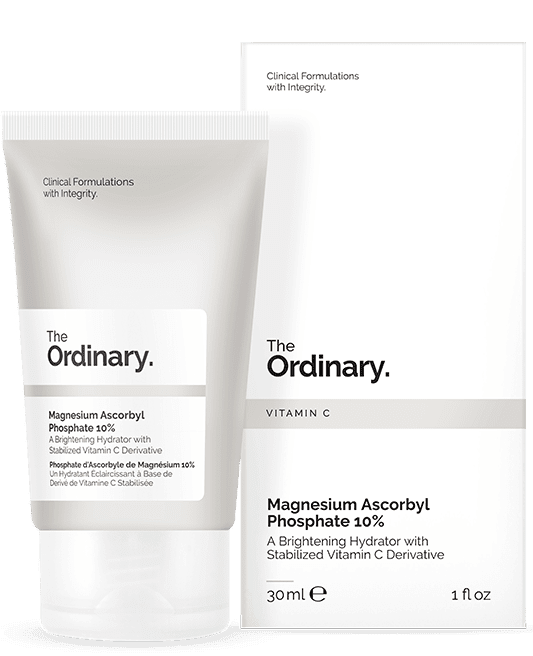 30ml Tube. Currently unavailable.
Targets: Brightens skin, evens tone, signs of ageing
It can be used in the morning and in the evening.
Where: This would be used after water-based solutions.
Niacinamide.
Azelaic Acid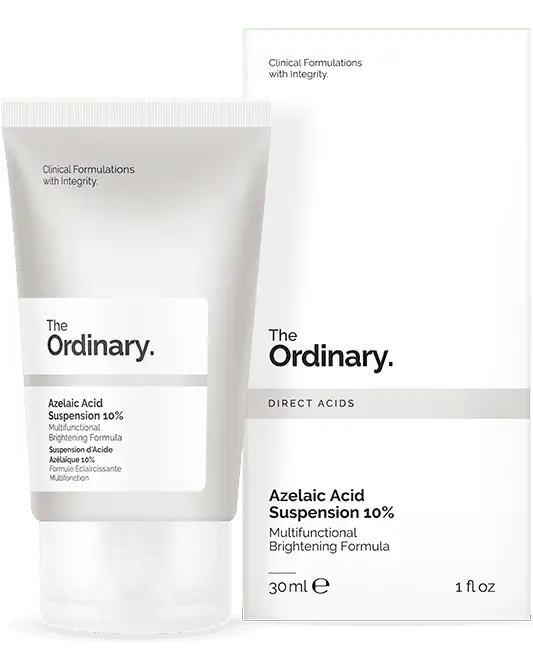 Azelaic Acid is a fabulous emulsion product that brightens your skin and evens skin tone.
Available in 2 sizes. 30ml & 100ml.
Targets: Brighten, evens skin tone, textural irregularities.
When: Ideally, this should be used in the evening.
Where: This would come towards the end of your routine after water-based products. Some people apply this before moisturiser, and some apply it after.
The Ordinary & Deciem Skincare Routines
The Ordinary, Pigmentation & Melasma
Read more about pigmentation and melasma and the best The Ordinary & Deciem products to use. If you do have melasma, it would be best to speak to a dermatologist if it is at all possible. Please be careful of adverts that may follow you on social media with amazing results. Speak to the #deciemaddicts in the Facebook Group or search melasma.