Alpha Arbutin
Niacinamide
Magnesium Ascorbyl Phosphate (MAP)
Azelaic Acid
* you can add Ascorbyl Tetraisopalmitate Solution before Azelaic Acid for added support.
Your Routine Will Look Like This
| | |
| --- | --- |
| Morning | Cleanse | Alpha Arbutin | Niacinamide | MAP | SPF |
| Evening | Cleanse | Alpha Arbutin | Azelaic Acid |
Deciem have put together this simple regimen comprising of just 4 products for The Ordinary Pigmentation Routine.
Please note that Deciem say that their products are not for Melasma and you should consult with a specialist. We have some great posts about melasma in the Deciem Chat Room and some members have found some products that have really helped but generally, the melasma gets worse once the summer is here.
I have melasma and used this routine when I first started using The Ordinary. It did help, but as many of you know, melasma will come back the minute the sun is shining. If you can, go and see a dermatologist. Invest in a really good suncream, a fabulous hat, and avoid direct sun.
The Ordinary Alpha Arbutin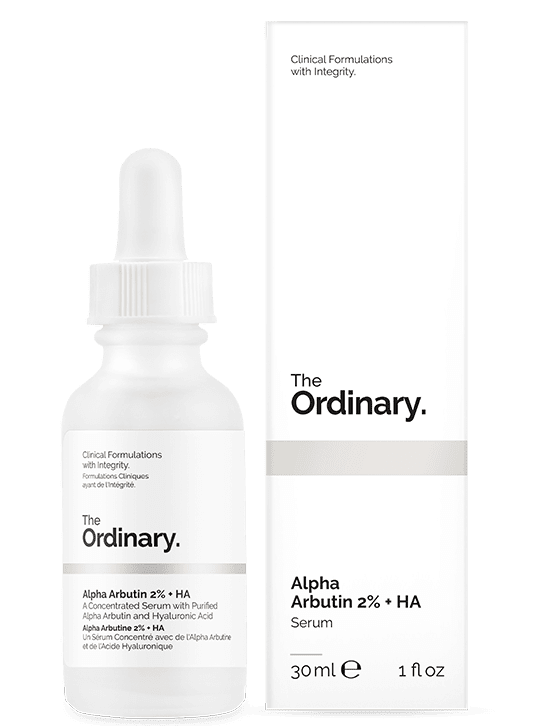 Alpha Arbutin is a water-based serum that helps fades dark spots and pigmentation. It can be used in the morning and evening by applying just a couple of drops to cleansed skin. Once you feel the Alpha Arbutin has been absorbed, apply Niacinamide followed by MAP.
Fades pigmentation
Dark Spots
When & How: Use AM & PM before oils / cream
No Conflicts
The Ordinary Niacinamide
Niacinamide is a water-based serum that regulates sebum and minimizes pores. It can be used in the morning and in the evening, although in this routine you would only use it once a day. Apply a few drops on top of the Alpha Arbutin and follow with MAP and your sun cream.
A common problem with Niacinamide is that people find it can foam a bit. Try using less product and patting the product on rather than rubbing it. Make sure your skin is cleansed really well with no residue from your cleanser.
Regulates sebum
Minimises Pores
When & How: AM & PM before creams and oils
Conflicts: Vitamin C 23%, 30%, Ethylated Ascorbic Acid, Ascorbic Acid & Alpha Arbutin and L-Ascorbic Acid Powder. You can use the 3 derivatives.
Magnesium Ascorbyl Phosphate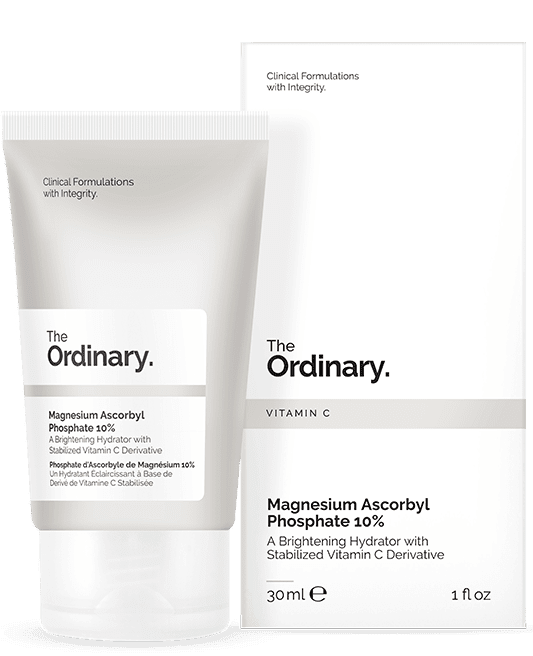 Magnesium Ascorbyl Phosphate is a great vitamin c to use, especially if you're new to skincare because it doesn't have any conflicts. It´s a lovely emulsion that is applied after your water-based products. It can be used in the morning and evening.
Brightens skin
Evens tone
Signs of aging
When & How: AM & PM after water solutions
Azelaic Acid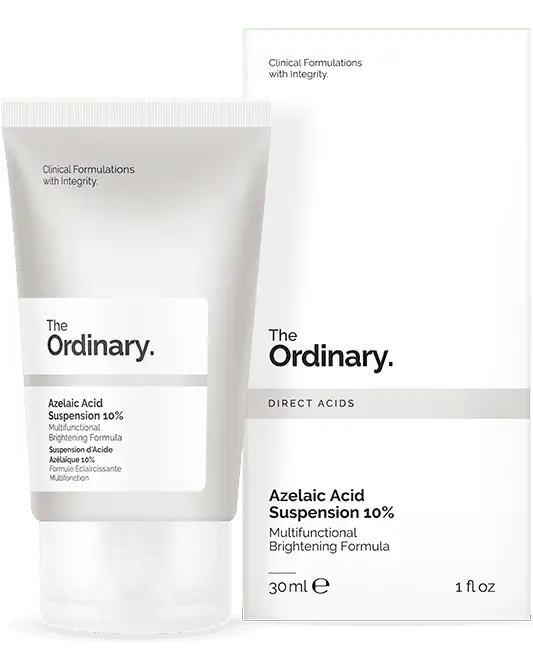 Azelaic Acid is a fabulous emulsion product that brightens your skin and evens skin tone. It should preferably be used in the evening only as your final step in this routine.
Brightens
Evens skin tone
Texture Irregularities
When & How: Preferably PM after water solution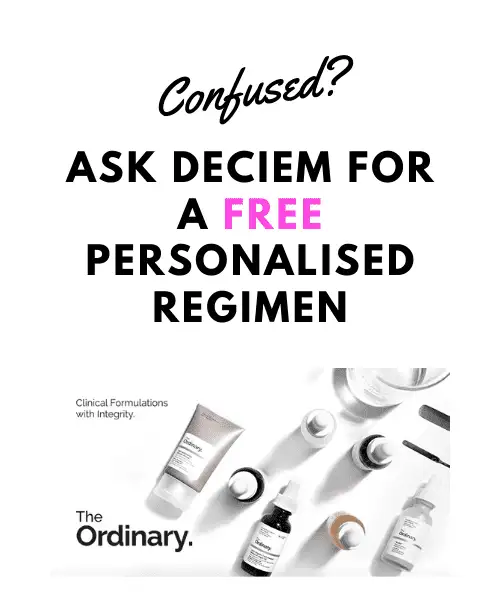 The Ordinary, Pigmentation & Melasma
Read all about The Ordinary, pigmentation and Melasma here. How to tell what sort of pigmentation you have, why it appears and the best products for it.
The Ordinary & Deciem Skincare Routines