Deciem have some wonderful sets that will make great presents for anyone who´s already into their skincare or for someone who is just starting out on their skincare journey. The Deciem gift sets will make a fabulous present for absolutely anyone and if they don´t like it, then I´m sure you will make great use for it.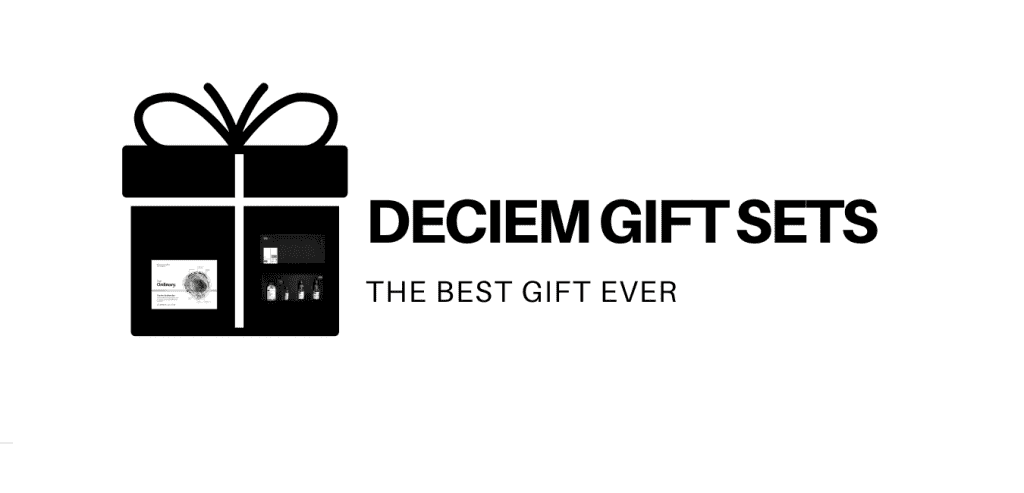 Deciem Gift Cards
Unfortunately, at the moment Deciem do not sell gift cards. I have asked Deciem about this many times and they say it´s something that they will hopefully have in the future. If you prefer to buy a gift card, you can check one of the other online stockists like Beauty Bay, Cult Beauty or one of the many mentioned here
The Deciem Gift Sets
There are four Deciem Gift Sets to choose from at the moment. The Ordinary Daily Set, The Ordinary No Brainer Set, Hylamide Core Series Set and the NIOD Set 1. If you´re buying for someone who is just starting to get into skincare, The Ordinary Daily Set or the No-Brainer sets are great choices. For someone who wants a quick all in one routine and is already familiar with skincare, the Hylamide set is a great choice. For someone who is already using The Ordinary, loves skincare, science and technology, then they would love this NIOD set.
The Ordinary Daily Set Gift Set
The Daily Set is a fantastic choice for someone new to skincare. The set is great for all skin types and includes the fantastic Squalene cleanser, Hyaluronic Acid and Natural Moisturising Factors which is a wonderful moisturiser. These are 3 of the most popular products by The Ordinary.
The Ordinary No Brainer Gift Set
The No-Brainer set is great for most skin types and ages. It includes Buffet, a fabulous serum that targets a multiple of skin concerns and signs of ageing. Granactive Retinoid 2% voted the best Retinoid by the Deciem Addicts and Natural Moisturising Factors.
Hylamide Core Series Gift Set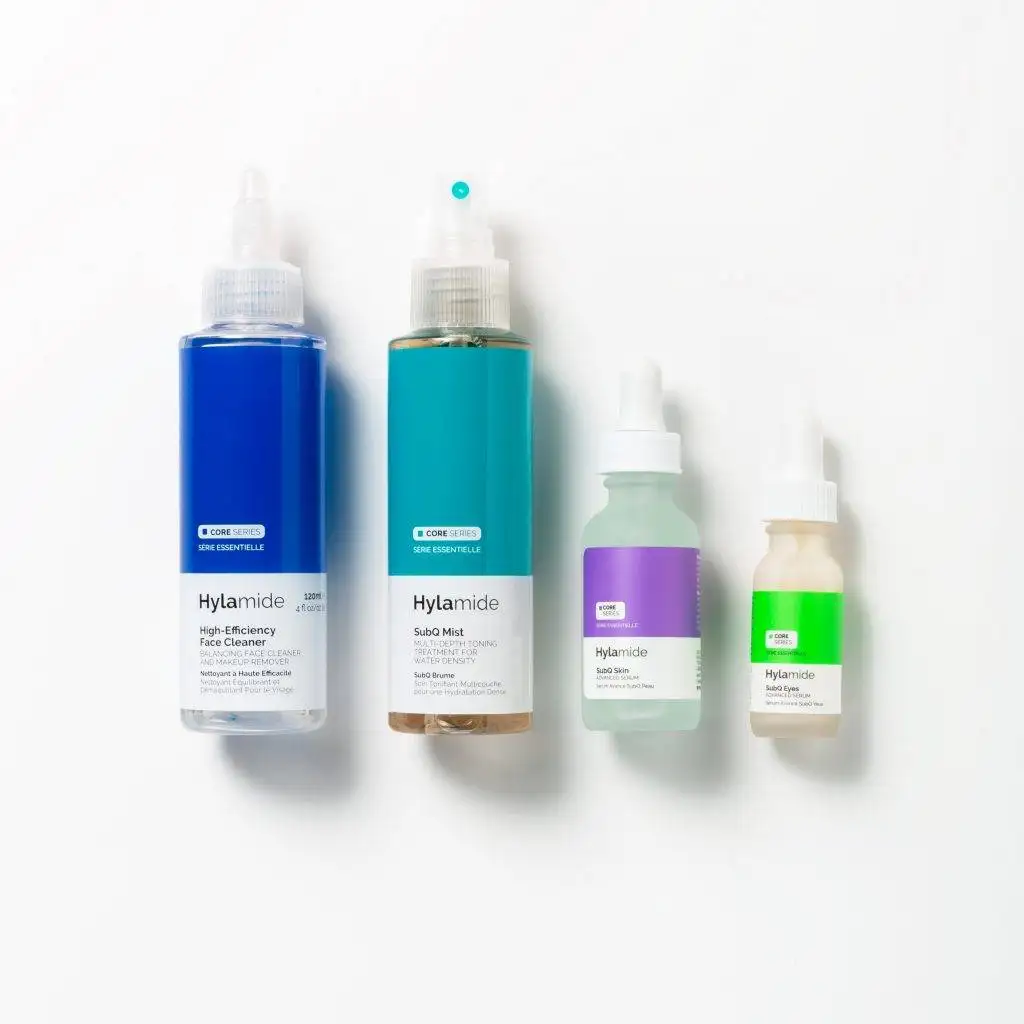 The Hylamide set is fantastic for beginners or anyone who wants to keep their skincare to a minimum. Anyone already using The Ordinary I´m sure would love to try Hylamide. This set includes the High-Efficiency Face Cleaner, Sub Q Mist (hydrating spray), Sub Q Skin which is similar to Buffet and Sub Q Eyes.
NIOD Gift Set
Anyone already into skincare, especially someone who already loves The Ordinary would absolutely love to receive this NIOD gift set. It´s beautifully packaged and has some of the best products from NIOD. NIOD LVCE is the most amazing cleanser ever. FECC Fractionated Eye Contour Concentrate was voted the most popular NIOD product by the Deciem Addicts. NIOD MMHC is the one of the best Hyaluronic Acids around and the Photography Fluid 12% which makes your skin look fabulous in photos. Please note that some of these products are smaller versions.