The Ordinary General Signs of Ageing Regimen + The Best Ordinary Products For Ageing & Mature Skin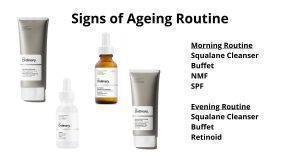 You can add these products to your shopping cart
The Ordinary Signs of Ageing | Anti-Ageing Skincare Routine
This is the latest skincare regimen for general signs of ageing by The Ordinary. The Ordinary has put together this regimen using just 4 of the most popular products from The Ordinary. You can find lots more skincare routines here and don´t forget you can build your very own skincare routine on The Ordinary website.
This is what your The Ordinary Signs of Ageing routine will look like;
The Ordinary Squalane Cleanser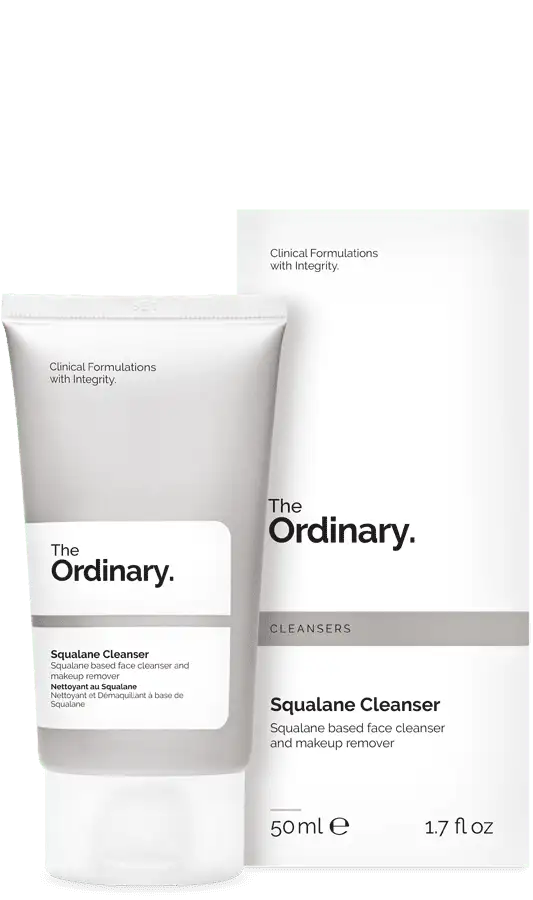 A quick look at The Ordinary Squalane Cleanser
Available in 2 sizes, 50ml & 150ml
This is a fabulous cleanser and make-up remover.
Squalane Cleanser starts out with a white creamy consistency. Once rubbed between your palms, you will see and feel it change into a clear oil. This could take anything from 10 to 30 seconds.
Other Cleansers by The Ordinary & NIOD
The Ordinary Multi-Peptide + HA Serum (Buffet)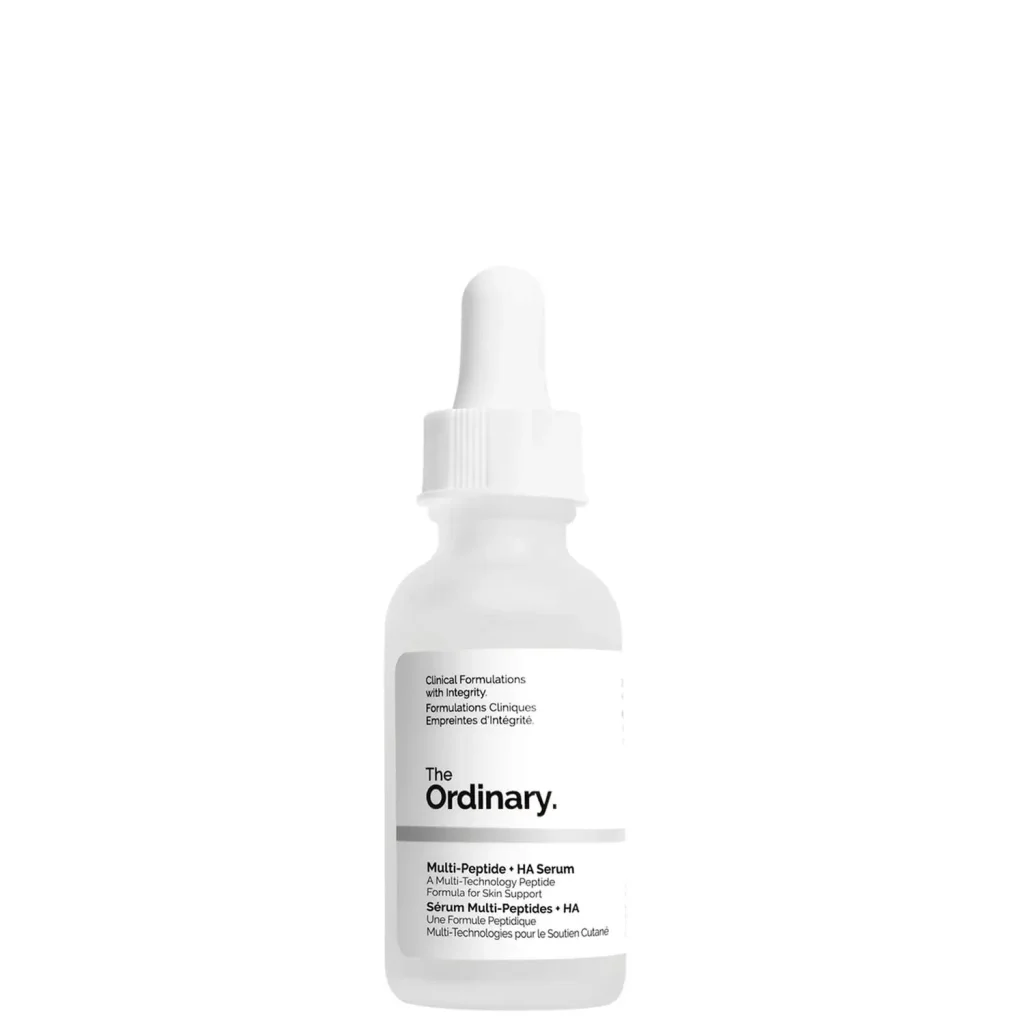 A quick look at Multi-Peptide + HA Serum (Buffet)
Multi-Peptide Serum HA targets multiple signs of ageing and firming
Use morning and evening
Available in 2 sizes. 30ml & 60ml
Natural Moisturising Factors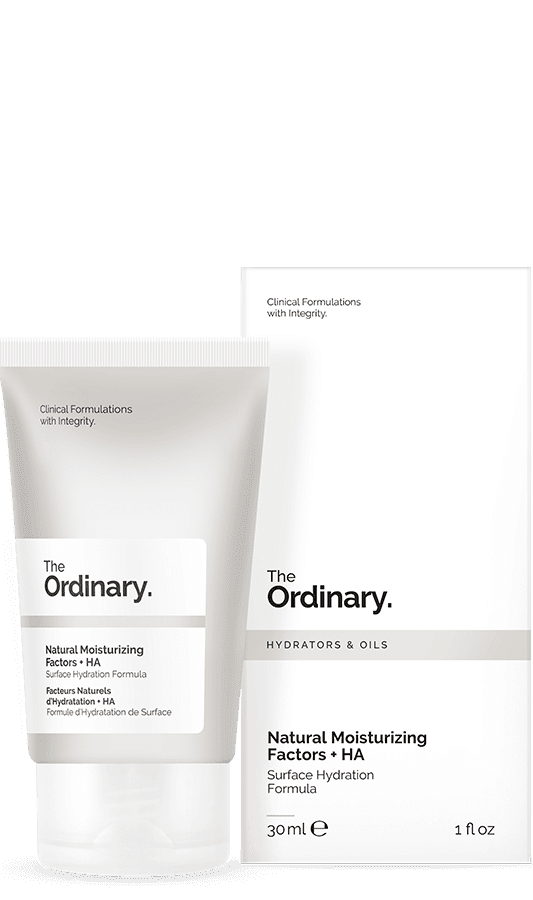 Granactive Retinoid 2% Emulsion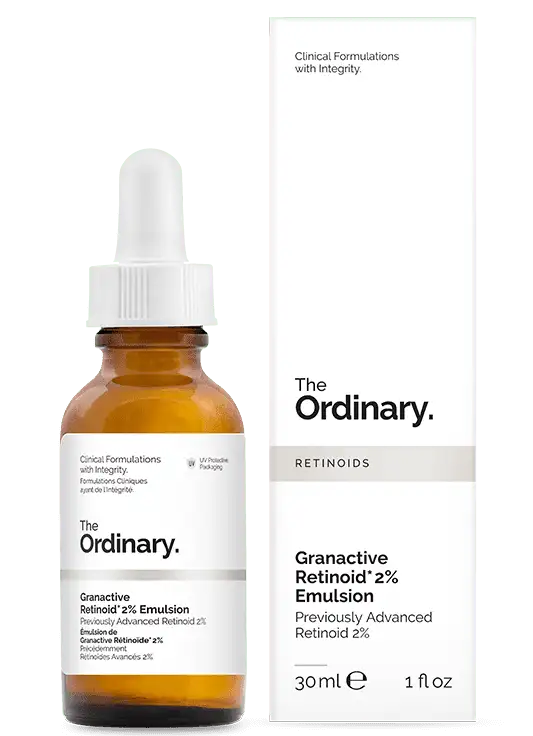 A quick look at Granactive Retinoid 2%
Targets general signs of ageing and textural irregularities.
Best used in the PM
30ml
Similar Products
Signs of Ageing & The Ordinary | Anti-Aging
What does signs of ageing look and feel like?
As we age, our skin loses collagen and elastin and becomes drier. Ageing skin has wrinkles and folds. It becomes thinner, less elastic and has less volume. There is more pigmentation, and skin tone becomes uneven.
The Best The Ordinary Products For Signs Of Aging & Mature Skin
The Ordinary Mineral UV Filters SPF 30– Sunscreen is the single most effective preventative treatment for ageing.
Retinoids. Granactive Retinoid or Retinol can improve all signs of ageing.
Multi-Peptide Serum + HA and the other peptides, Matrixyl and Argireline can rebuild lost collagen and help firm the skin.
Glycolic Acid Toner. Glycolic acid has good evidence to show that it can improve skin texture and reduce wrinkles
Which products should I avoid?
There are no specific products to avoid if you're trying to treat ageing. Any product or ingredient that flares up inflammation within your skin should be avoided.
The Ordinary Skincare Routines
Find lots more of The Ordinary Regimens here, including Dehydration, Pigmentation, Rosacea and Textural Irregularities. There´s a page with lots of personalized routines that have been sent to the members. If these set regimens aren´t suitable for you and your skin, ask The Ordinary for a regimen.