Blemishes & Congestion Regimen
Are you looking for a simple regimen for the look of blemishes and congestion? Here's a simple regimen by The Ordinary comprising of just 3 products. Further down you can read all about the look of blemishes and congestion, why it occurs and the products you should use and avoid.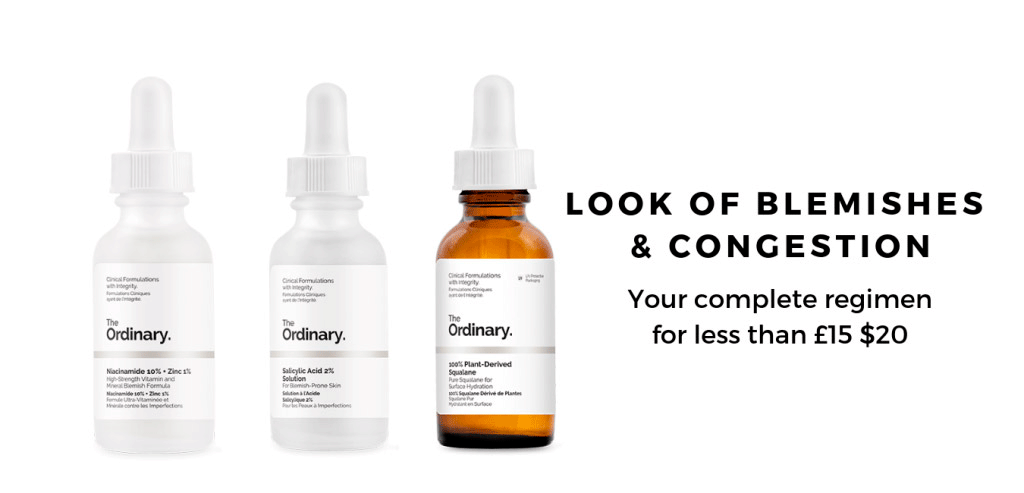 Niacinamide
Salicylic Acid
Plant-Derived Squalane Oil *option for extra hydration as the last step
Your routine will look like this
| | |
| --- | --- |
| Morning | Cleanse | Niacinamide | SPF |
| Evening | Cleanse | Salicylic Acid | Niacinamide |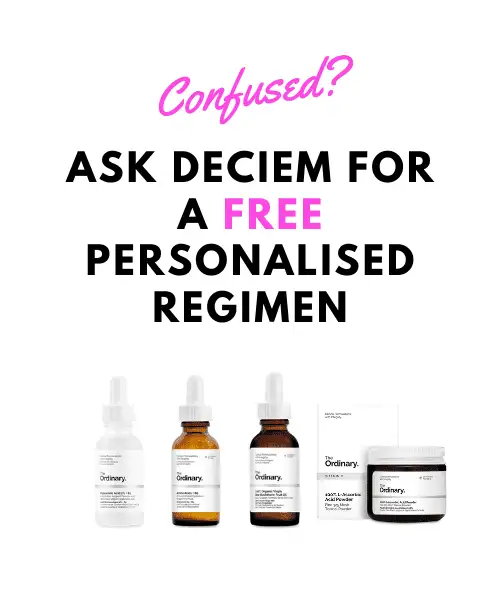 The Ordinary Niacinamide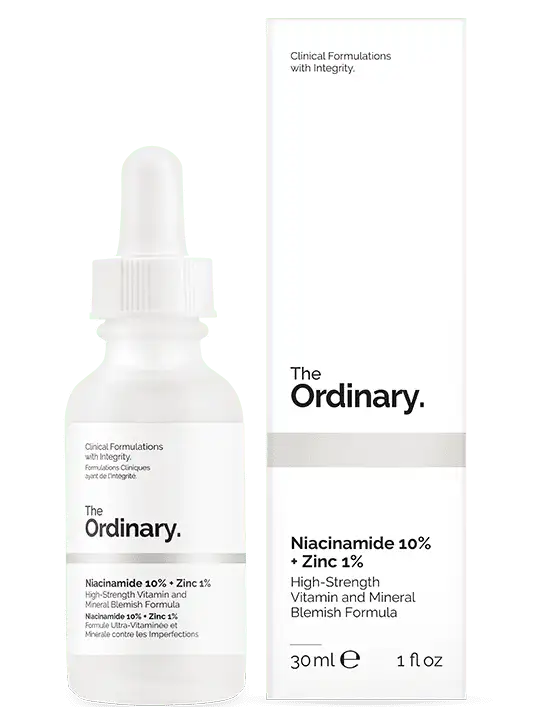 Niacinamide is a water-based serum that regulates sebum and minimizes pores. You can use this directly on cleansed skin or as one of the first layers if you're using other water-based products in your regimen.
Regulates sebum
Minimizes pores
Use Niacinamide in the morning and/or evening.
Apply Niacinamide before emulsions, creams, and oils.
Conflicts: Pure Vitamin C (ELAA) Ethylated Ascorbic Acid & (LAA) L´Ascorbic Acid Power. The vitamin C derivatives are fine to use.
The Ordinary Salicylic Acid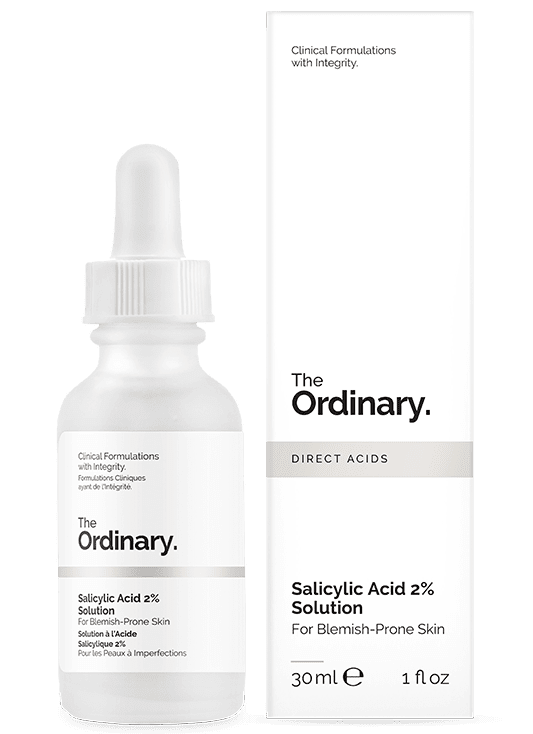 Salicylic Acid is a water-based product that helps fight acne and evens skin tone and can be used all over your face or as a spot treatment. Apply a couple of drops directly to cleansed skin or as one of your first layers if using other water-based products.
Fights acne
Evens skin tone
Spot treatment or apply to the entire face
Use in the morning and evening, a few drops directly on your face.
Conflicts other Direct Acids, EUK 134 (antioxidant) Peptides which includes Buffet, Buffet + Copper, Matrixyl, Argireline.
Plant-Derived Squalane Oil
Squalane is a wonderful oil that can be used on your skin or hair. Apply a few drops in the evening after Niacinamide for extra hydration. It´ s one of my favorite oils and fabulous for dry lips too!
Prevents moisture loss
Hydrates
Non-comedogenic – suitable for use on all skin types
Use Squalane Oil in the morning or evening.
Apply after water-based products.
Great for lips and hair too
Blemishes & Congestion
What is the look of blemishes & congestion?
Whiteheads, cysts, blackheads, closed comedones all come under the heading of acne.
What does it look and feel like?
Acne causes bumps, spots, and blocked pores. It can be painful and unsightly, not mention difficult to treat. Acne can lead to scarring, which presents it's own skincare challenges.
What causes the look of blemishes & congestion?
Acne is caused by excess oil, which way be genetic or caused by hormones.
Which ingredients/Deciem Products are good for the look of blemishes and congestion?
Niacinamide 10% + Zinc– Niacinamide reduces inflammation and hydrates, in some cases, it can really be a cure for acne. The zinc is antibacterial and can help reduce oil production
Which ingredients should you avoid for blemishes and congestion?
Avoid pure plant oils which may increase pore-clogging, also avoid stripping the skin with foaming cleansers and alcohol toners.
Find my skin type & skin conditions
You may find how to layer The Ordinary useful and The Ordinary products you can and cannot mix. It´s really important to introduce one product at a time and always patch test. If you rush in and apply 2 or 3 products and have a reaction, you will have no idea which product caused it.