NEW THE ORDINARY REGIMENS! If you're new to The Ordinary and totally confused, I highly recommend buying a complete regimen. This will save you time, money and a lot of stress.
If you wish to create your own routine, looking through the routines below will give you an excellent idea of products to look for. Don´t forget you can mix it up between the different brands, The Ordinary, Hylamide & NIOD.
Don't forget to add sun cream at the end of your morning routine!
The Ordinary Regimens – New Regimens
The Ordinary Routine For Dullness
Signs of Ageing Routine
Hydration Routine
Signs of Congestion Routine
Antioxidant Support Routine
Simplistic Routine
Sensitivity Routine
Nicola Kilner´s At Home Regimen
The Original Deciem Routines & Regimens
Read more about The Ordinary and signs of ageing and other products/ingredients to use.
Read more about The Ordinary pigmentation and melasma here
Read more about The Ordinary and dehydrated skin.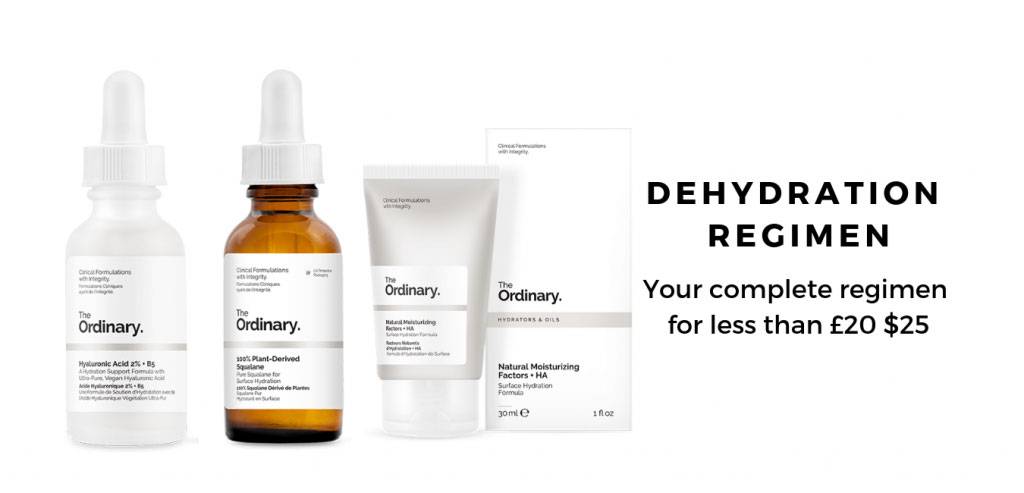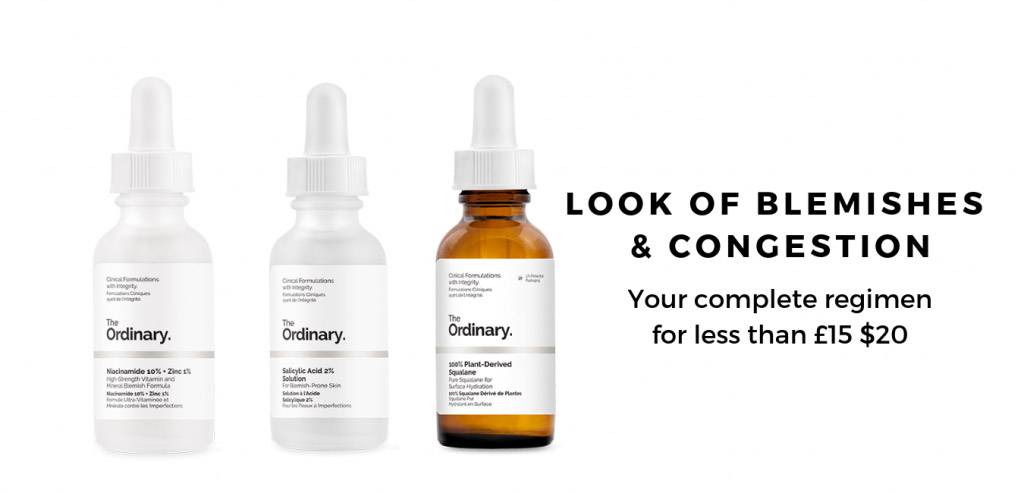 The Ordinary Textural Irregularities
Please note that this is an old routine. Deciem conflicts have changed, and they do not recommend the use of acids and retinoids in the same routine.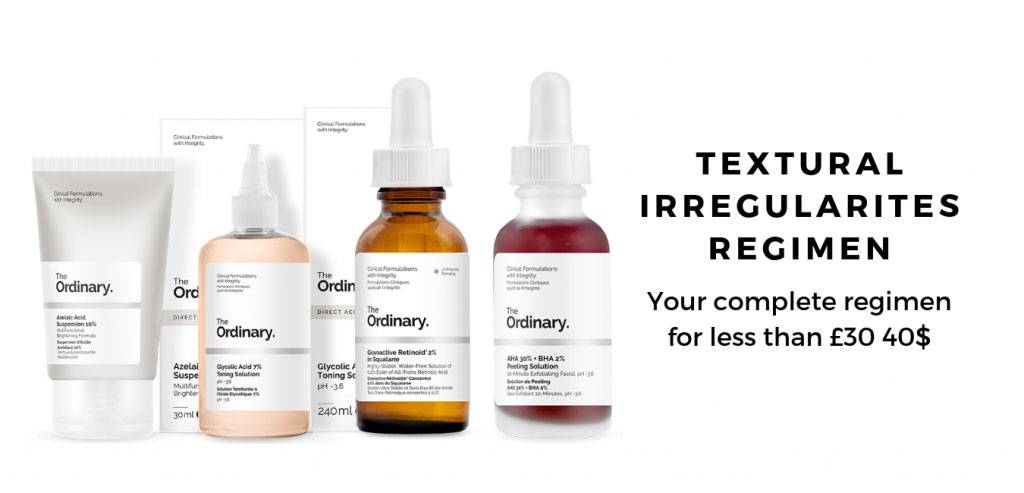 The Ordinary Rosacea Regimen
Read more about Rosacea and the best The Ordinary and Deciem products to help.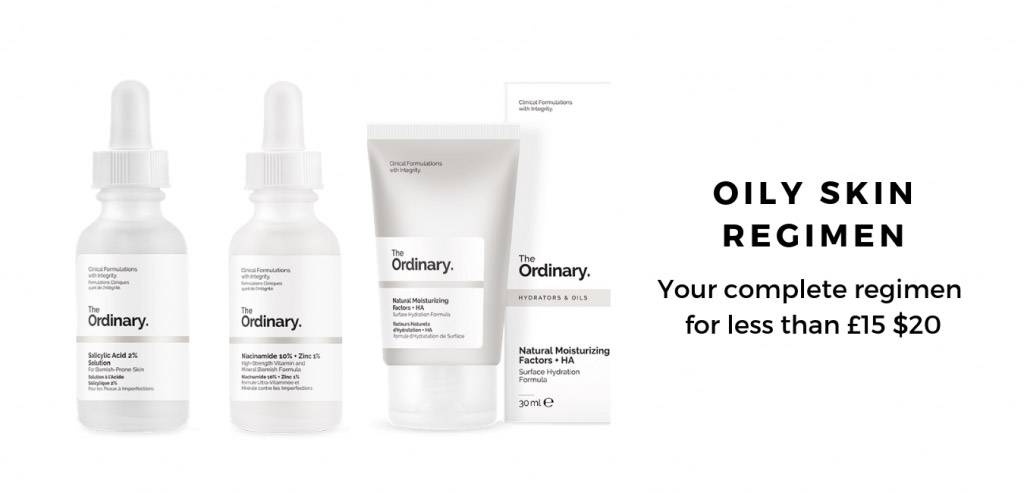 Read more about sensitive skin and The Ordinary and how to tell if you have sensitive skin, what causes it and products you should look out for and which ones to avoid.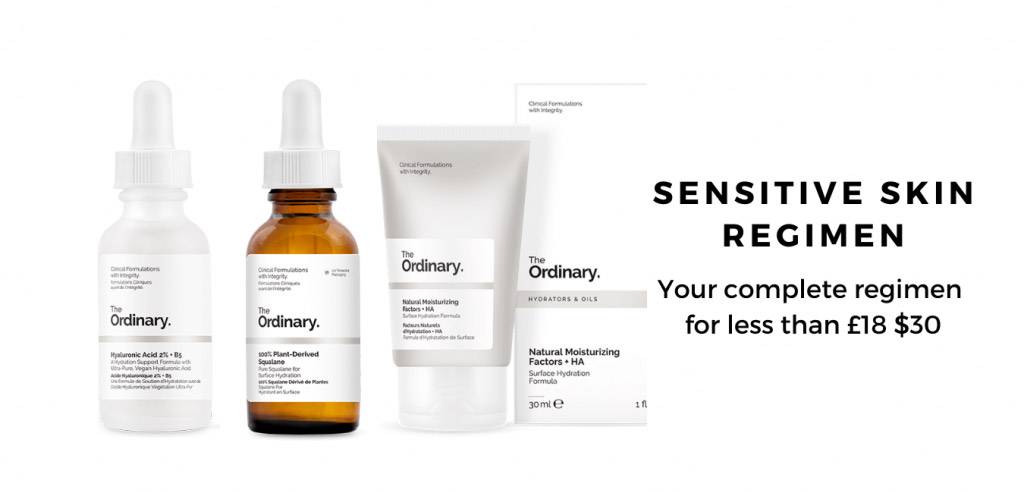 Personalised Deciem Routines
You can find lots more personalized Deciem routines for many skin types and concerns on a new page here as well as NIOD and Hylamide routines too.
Alternatives
If you wish to switch some of the products up between the Deciem brands, you can find all the Deciem Alternatives here.
Find my skin type & skin conditions
You may find how to layer The Ordinary useful and The Ordinary products you can and cannot mix.
It´s really important to introduce one product at a time and always patch test. If you rush in and apply 2 or 3 products and have a reaction, you will have no idea which product caused it.
Always refer to the official website for instructions and ingredients of each product. Patch testing is highly recommended.