The Ordinary discount codes. The Ordinary discount codes and voucher codes are quite rare. Sign up to newsletters and keep an eye on this page where the latest The Ordinary discount codes are frequently added.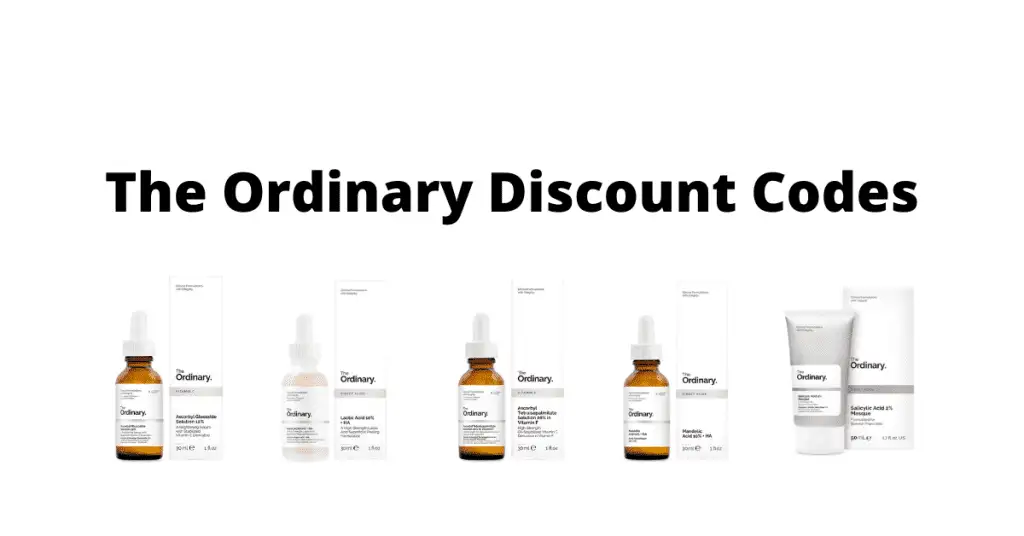 These are some of The Ordinary discount codes we have seen previously.
Sign up to newsletters
If you add items to your basket but do not purchase straight away, you might receive a reminder email from the company that may include a discount code.
The Ordinary is already really well-priced which is why it's rarely discounted. There just isn't enough margin for the stockists to offer discounts along with free shipping too. So whilst you may find The Ordinary discounts, you may not get free shipping unless you spend a minimum amount.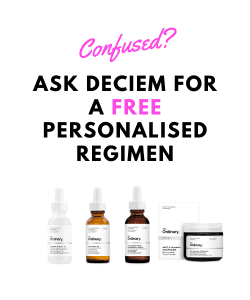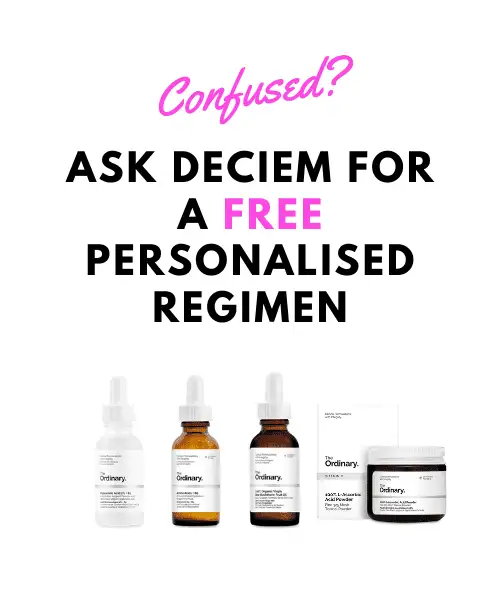 Where to buy The Ordinary
Escentual Beauty The Ordinary Discounts
Escentual Beauty are based in the UK and every so often they offer 20% sometimes 25% off everything site-wide. They ship worldwide but there is a shipping fee. Delivery to the UK is free on orders over £30. Deciem offer free shipping on orders of 25€$ or over and generally have the best stock. Always check the price against Deciem as some stockists do increase the prices a little. Check Escentual Beauty offers.
ASOS The Ordinary Discounts
ASOS often have 15%-20% off and occasionally will include The Ordinary. As ASOS have many different sites for each country, discounts will vary country to country so you need to make sure you sign up to their newsletters. Also have a quick search in google "ASOS Discount Codes".
Cult Beauty – The Ordinary Discounts
Cult Beauty offer 10% off your first order and normally this includes The Ordinary. If you have already ordered, you could try using another email address shhh :). Sometimes, when you put things in your basket and not buy, after a while, companies send you emails as a reminder that items are in your basket and offer you a discount code. Check Cult Beauty Offers.
The Ordinary, NIOD, Deciem Discount Codes
You can find lots more Deciem discount codes here and save up to 22% on NIOD and some of the other brands (excluding The Ordinary). Occasionally you can save up to 25% at Skinstore US if you're quick as they have flash sales.
The Ordinary Black Friday Sale
You can read all about The Ordinary Black Friday Sales here. Last year Deciem offered 23% off The Ordinary and all their other brands for the whole month of Black Friday. It´s a great time to stock up!
The Ordinary Free Delivery
Deciem offer free delivery on orders over 25€$. You can find more stockists that offer free delivery on The Ordinary here. There are a few that will offer free delivery on all orders no matter how small but take into account that these are only a few stockists. It will cost as much for them to pack and ship as the product itself.
Tips To Buying The Ordinary Online
Sign up for the newsletters!
Check the Deciem Discount Codes & Vouchers here
Search codes in Google but if any website says there's a discount on the official Deciem site, I'm pretty sure it will not work.
If you shop online and add items to your basket but do not purchase them straight away, you may find you receive an email from the company reminding you that you have items in your basket and offer you a discount code.
Is there a The Ordinary Store, Deciem Store near me?
Deciem have stores in the UK, US, Canada, Australia, South Korea, Hong Kong and Netherlands. The Ordinary and other Deciem brands are also sold in department stores like Hudson Bay, & Other Stories, Boots, Ulta, Fenwicks, Harvey Nichols, Selfridges, Myer, Priceline and many more. Find a Deciem store near you.
Where not to buy The Ordinary
There are so many online stockists and Deciem stores and department stores that sell The Ordinary. Please do not buy from Amazon, Ebay or anywhere else unless they are mentioned on the Deciem website. Avoid buying The Ordinary from unauthorised stockists because you have no idea if they are authentic or not. Even if they are authentic, you do not know how long they have had them or where they have been stored. Please do not risk your skin.
The Top 10 The Ordinary Products
If you're wondering which of The Ordinary products the most popular products, have a look at this page where the #deciemaddicts voted for their favourite products. The Ordinary´s top selling product is the Niacinamide.