I´m really passionate about reviews by the people who have bought, tried and tested, so please make sure you join The Ordinary & NIOD Chat Room Facebook Group.
Below you will find:
Reviews by the Deciem Addicts
The polls of all The Ordinary products have been taken by the #deciemaddicts on Instagram for over 24 hours. I encourage you to take the time to read the reviews here, on the Deciem website, and speak directly to people in the Facebook Group and Instagram.
It's so important to remember that what works for one person may not work for you. It's great to have your favourite influencer that you feel you can trust, but it's also good to chat directly with people who may be the same age with similar skin types and concerns as you.
The Ordinary Skincare Regimens & Regimen Builder
If you are totally new to The Ordinary and finding it very confusing, don't panic. You can find lots of The Ordinary regimens here. You can also build your very own skincare regimen with the new regimen builder.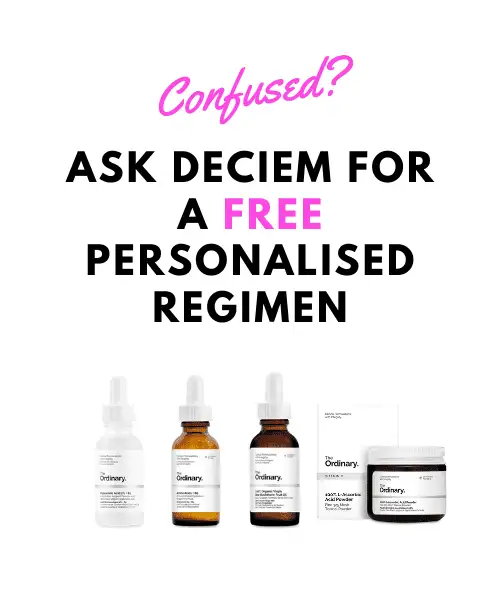 The Ordinary Reviews
The Ordinary Antioxidant Reviews
The Ordinary Vitamin C Reviews
The Ordinary More Molecules
The Ordinary Colours | Foundation Reviews
The Ordinary Reviews