Unboxing NIOD MM Mastic Must
See NIOD MM Mastic Must before you buy it.
44% of the Deciem Addict love NIOD Mastic Must
49% say they have seen an improvement
41% will repurchase it
This is a masque that immediately reduces the size of pores. It´s excellent before makeup application.
A hairdryer is required for the best effect! Yes, a hairdryer!
NIOD Mastic Must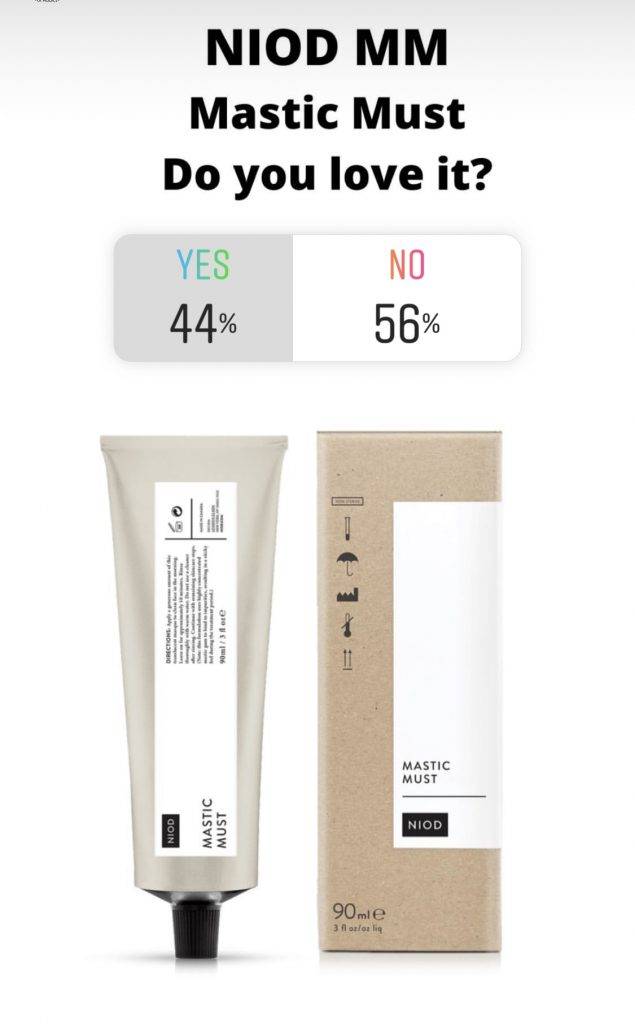 What is NIOD Mastic Must and what does it do?
Deciem says: NIOD MM, Mastic Must is a transparent masque for efficient, yet innocuous, cleaning and visible refinement of pores and impurities, resulting in an immediate and maintainable visible reduction in both the number and the size of pores. (Note: It is not possible to modify the genetically-determined number or size of pores as apparent in optimal skin conditions. However, pores do become more apparent in number and size with ageing and environmental exposure. Mastic Must works to restore the appearance of pores to an ideal state within individual genetic limits.)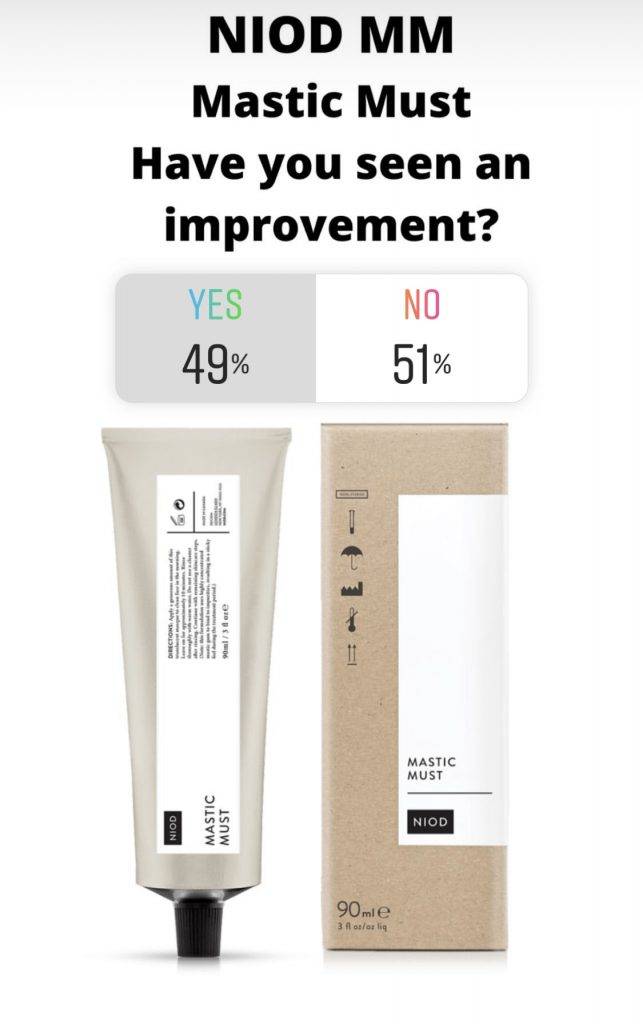 When and how do I use Mastic Must?
First, cleanse your face.
Apply a generous amount of this translucent masque to your face.
Leave the masque on for 10 minutes.
Rinse thoroughly with warm water.
Do not use a cleanser after rinsing.
This formulation uses highly-concentrated mastic gum to bind to impurities, resulting in a sticky feel during the treatment period.
After rinsing thoroughly, this is where the blowdryer comes in. Use it on a tolerable heat setting for about 15 seconds to dry the face. This step would enhance the visible results of MM immediately. If you do not wish to use a blow dryer, just leave this step out.
Are there any products that conflict with NIOD MM Mastic Must?
There are no conflicts with NIOD Mastic Must.
What does Mastic Must look, feel and smell like?
Firstly, the smell is quite strong. I don´t mind it, but if may not appeal to everyone. The colour is a very light brown colour. The consistency is not thick, not too thin. I´m able to spread it well without it dripping.
NIOD Mastic Must Reviews
You can find reviews on the NIOD website, where this currently scores 4.4/5. You can also find reviews in the Facebook Group.
NIOD Mastic Must Faqs
What do I apply after using Mastic Must? Once rinsed off, follow with your moisturizer, primer and makeup.
Can I use Glycolic Acid after NIOD MM? We would recommend using this separately.
How long after opening should NIOD MM be used? This product should be used within 6 months once opened. Check the little symbol on the tube/box.
Final Thoughts on NIOD Mastic Must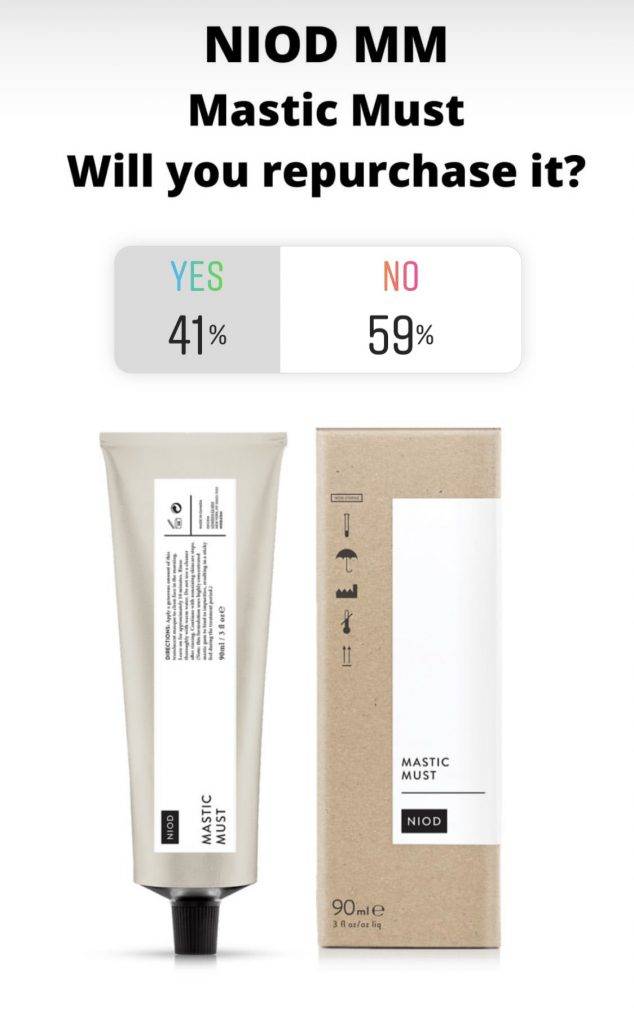 44% of the Deciem Addict love NIOD Mastic Must. 49% say they have seen an improvement, and 41% will repurchase it. When I use this, I love it and wonder why I don't use it more often, particularly before makeup application when I have a special occasion. It really does work incredibly well and leaves skin feeling so incredibly smooth.
Where to buy NIOD
You can buy NIOD direct from Deciem with free delivery on orders over 25€$. There are also online stockists that ship worldwide. If you're interested in buying NIOD, you can always find discounts on this brand. Check NIOD discounts here.