The Ordinary Regimens/Routines for Teens
What are the best The Ordinary products for teens? This is a really common question in the Facebook Group. Unfortunately, due to The Ordinary currently not recommending products for under-18s, we no longer approve these posts. However, we have older posts you can read through by searching #teens in the Facebook Group.
The following information is based on personal experience and not on a professional opinion or by The Ordinary. It is important to speak to professional and patch-test products first.
These are some of the most popular skincare products/ingredients for teen skin.
You can add these to your basket
The Ordinary For Teens
Being a mum of a teen who had acne for many years, I saw how it has affected not only her skin but her confidence. But I am pleased to tell you that she has got through it, and now at 19, her skin is much clearer, although she still has the odd breakout.
I hope you find this page helpful, and at the bottom of the page, you can find some great podcasts to listen to. Knowledge is key, and the soon you understand your own body, the better.
For the teen
Firstly, you are not alone, and I know it doesn´t help you when you hear this, but it does mean that there´s a lot of information out there for you to read up on. I highly recommend keeping some kind of diary, noting when your skin seems better or worse, listing all the food and drink, stress levels and products you used etc. The sooner you learn what works for you and what doesn´t, the better. Be honest with your emotions because they can affect us physically. Below are some great podcasts from people who know about skin professionally, and I highly recommend you take some time to listen to them. You will get through this.
Seeing a dermatologist
If it is possible, I highly recommend seeing a dermatologist. My daughter was put on a small dose of antibiotics for 3 months and was prescribed a cream. The dermatologist also suggested a cleanser and sun cream. Her skin improved a lot, but there are still times when her skin becomes very inflamed and angry.
We went back to the dermatologist, who prescribed another cream for 2 months and a different contraceptive pill that can help acne. Should her skin not improve, he suggests a blood test and starting Roaccutane in the winter months. Many people have suggested trying everything possible before going on Roaccutane, so that´s what she did, including watching her diet and cutting down lactose.
One day her skin could be quite calm, and the next, it's really red, inflamed and sore. This also coincided with late nights, insufficient sleep, too much sugar, junk food, makeup and stress from exams. We noticed a huge improvement in her skin once all her final exams were over.
SPF
It is really important to find an SPF you like. They can be quite pricey, which is really annoying if you don´t like them. If you pop into a pharmacy, they often have little samples of SPF you can try. Just ask! Also, try some of the beauty counters in the department stores.
The Ordinary Teen Routine
The Ordinary does not currently have The Ordinary Teen Routine, but you can use the regimen builder to help create a skincare routine. Below are some products recommended for teens and ones my daughter has used that she feels helped a little.
The Ordinary Products for Teens
The Daily Set
If you want to introduce your teen to skincare, but they have no particular issues, The Ordinary Daily Set contains the Squalane Cleanser, Hyaluronic Acid and Natural Moisturising Factors. This would be a good place to start. Don´t forget to add SPF!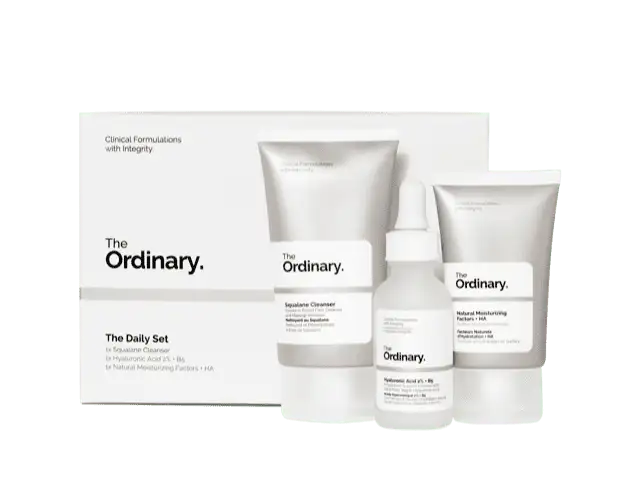 The Ordinary for Teen Skin
The Ordinary Squalane Cleanser
This is a lovely cleanser, but it does need to be rubbed between your palms for quite a few seconds (15-30 seconds) until you feel the consistency change to clear oil and teens may not have the patience to do this. You may wish to look at The Ordinary Glucoside Foaming Cleanser.
Use this morning and evening.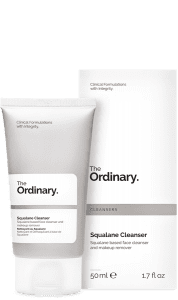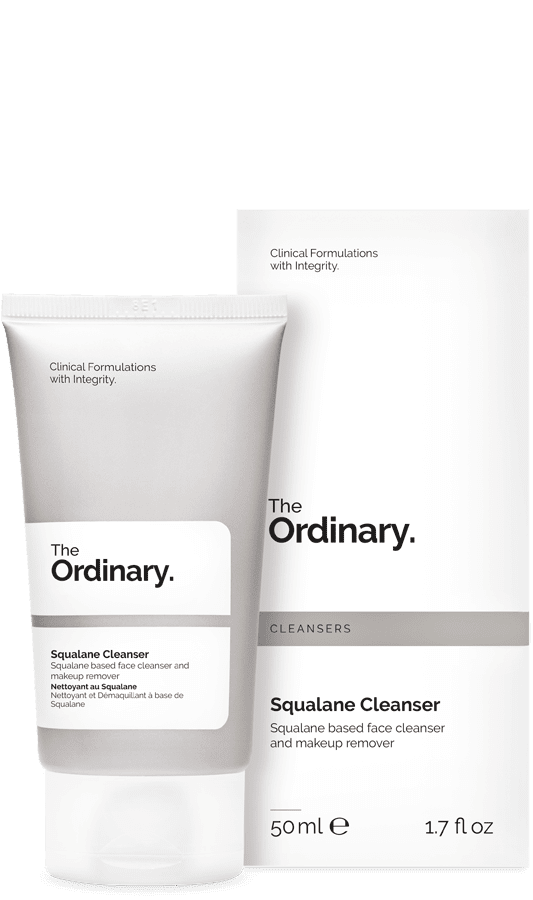 Niacinamide – The Best-Selling Ordinary Product
This comes in a 30ml and 60ml bottle. Before using, make sure you patch-test. Apply a small amount after cleansing the skin. If you use too much, it could go foamy. So just a little at a time.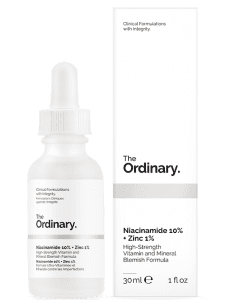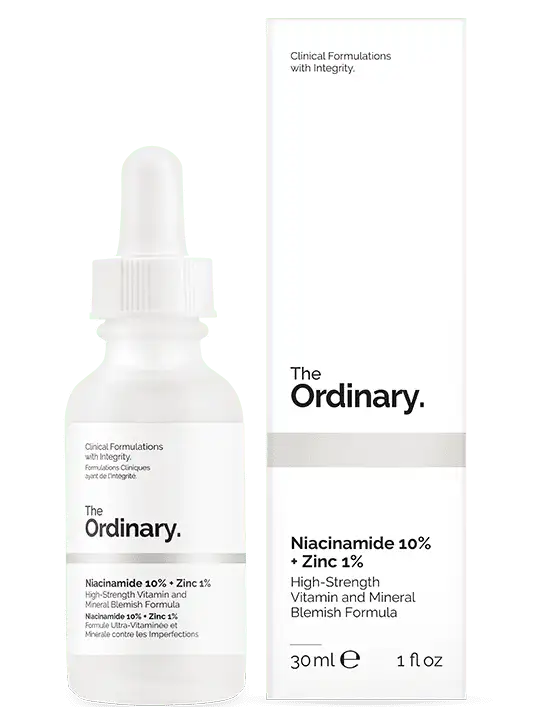 Azelaic Acid Suspension 10%
This comes in 30ml and 100ml. Once again, patch-test first and avoid the eyes when applying. You could apply this directly after cleansing or on top of hyaluronic acid and/or niacinamide. Personally, I would just use one product for a few days and then slowly introduce others.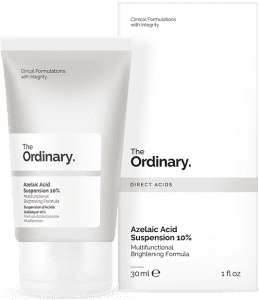 Hyaluronic Acid 2% + B5
This comes in 30ml and 60ml. Apply directly after cleansing. Skincare should be applied in a particular order – water-based first, then anhydrous/oils, then emulsions/suspensions.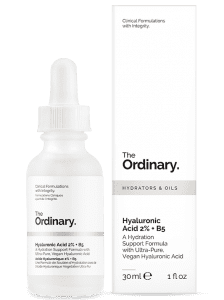 Natural Moisturising Factors
This comes in 30ml and 100ml. There are 2 other Natural Moisturizing Factors to choose from. One is a clear gel and is more lightweight than this. The other with PhytoCeramides is really rich and creamy.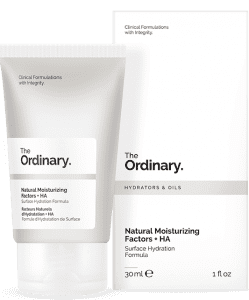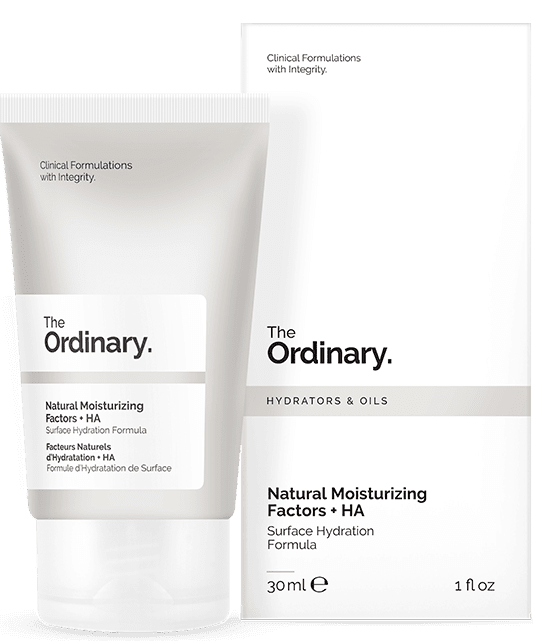 Salicylic Acid 2% Masque
This should only be used once max twice a week. When applying, you could use it on your entire face or just where you need it. Patch-test first, and don´t leave it on for longer than 10 minutes. When you have used this, just use hydration products after and not acids.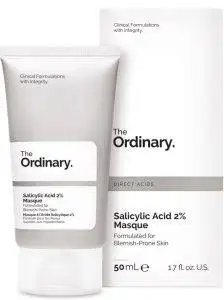 A simple morning & evening skincare routine with The Ordinary for teens
Always patch-test products before using them!
Morning Routine
Squalane Cleanser
Hyaluronic Acid
Niacinamide
Natural Moisturising Factors
Sun Cream
Evening Routine
Hyaluronic Acid
Niacinamide
Azelaic Acid
Once a week
If you really want an even simpler routine, just cleanse, moisturise and add SPF.
Sun Cream
The dermatologist suggested oil-free sun creams. The 2 brands recommended were La Roche Posay and Avene. Helio-Care Oil-Free she also likes. Remember, to ask for some samples in the Pharmacy or at Beauty/Skincare Counters in the department stores. If they don´t have samples, buy some little plastic tubs and ask them to fill it up from their tester to try at home.
Cleansers
The dermatologist suggested a Eucerin Cleanser, but she found this drying, so she only used it once a day or every other day. She loves the Squalane Cleanser but prefers something that doesn´t need to be rubbed between the palms for so long. She now uses The Ordinary Glucoside Foaming Cleanser and also Cerave Hydrating Cleanser.
Hydration
When my daughter's acne is bad, she´s often scared to put anything on it, but the dryness also makes it sore and painful. The creams prescribed made her skin very dry. She now understands how important hydration is and how much better her skin feels with a little Hyaluronic Acid and Natural Moisturising Factors.
Things my daughter knows made her skin worse
Stress (exams)
Makeup
Lake of sleep – too many late nights
Not cleansing well
Too much junk food/drink
Makeup
People often say that makeup makes acne worse, but if makeup makes you feel better and more confident, then use it. Try to use makeup that is non-comedogenic and remember, less is more. Loading the foundation to cover everything may be your first thought, but if you can find a good corrector that can take down a lot of the redness, you won´t need to use so much foundation. There are some great BB and CC creams out there that give a lovely light coverage.
Patch Testing
Always patch-test products before using and start to layer products very slowly, keeping an eye on how the skin responds to more than one product. Don´t apply acids or other strong products around the eyes.
Be consistent
If my daughter didn´t see an instant change, she thought it wasn´t working. Some creams can take 3 months or even longer to start working. You need to be consistent and have patience. Obviously, if you feel the skin isn´t improving or getting worse after some time, stop using the products and try something else.
Other resources about Teen Skin
Knowledge is key! Do your own research, find professionals that you enjoy watching or listening to and keep a skincare diary.