The Ordinary Antioxidant Support Routine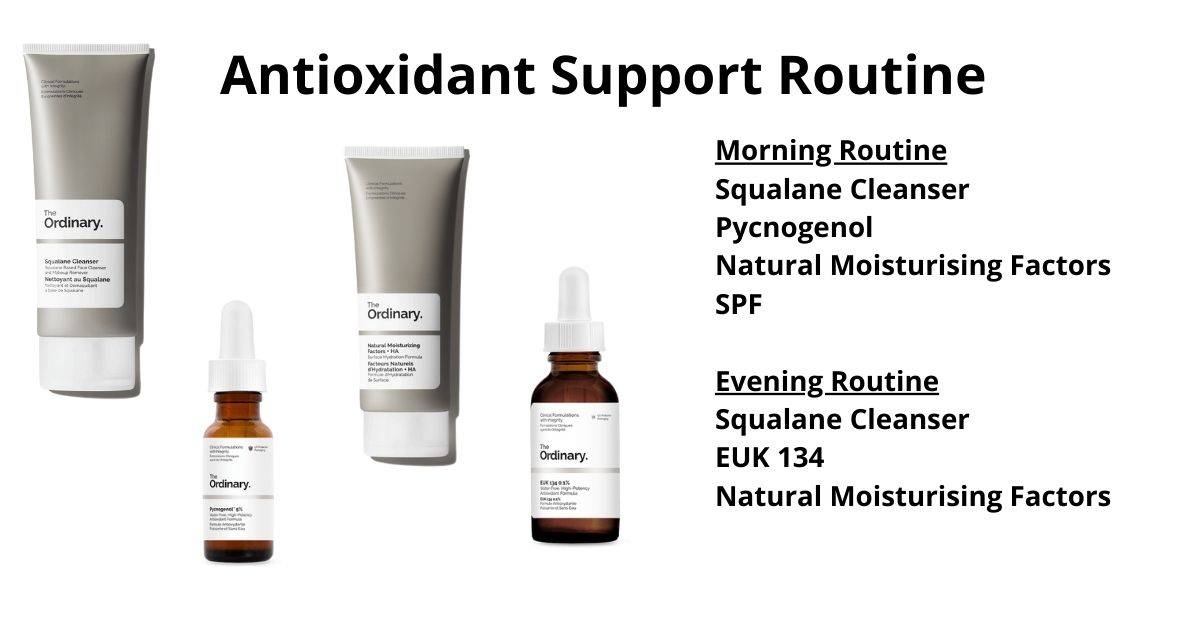 The Ordinary Antioxidant Regimen – a new skincare routine by The Ordinary
You can add these product directly to your basket at The Ordinary
The Ordinary Antioxidant Regimen
Your morning routine – antioxidant skincare regimen
Start by cleansing your skin with The Ordinary Squalane Cleanser or another cleanser from The Ordinary & NIOD cleanser. The Ordinary Squalane cleanser needs to be rubbed between the palms of your hand until you feel the consistency change to a balm where your palms just glide. Once cleansed, apply a few drops of Pycnogenol and massage or pat in until completely absorbed. Then use a pea-sized amount of Natural Moisturising Factors followed by your favourite sun protection. You could also mix a drop of Pycnogenol into your moisturiser. I absolutely love this combination!
Your evening routine – antioxidant skincare regimen
Start with cleansed, dry your skin. Apply a few drops of EUK 134 and massage or pat until fully absorbed. Follow with a pea-size amount of Natural Moisturising Factors or mix them and apply. If you want to save money, buy one of the antioxidants and use it in the morning and evening. My personal favourite is Pycnogenol.
The Ordinary Squalane Cleanser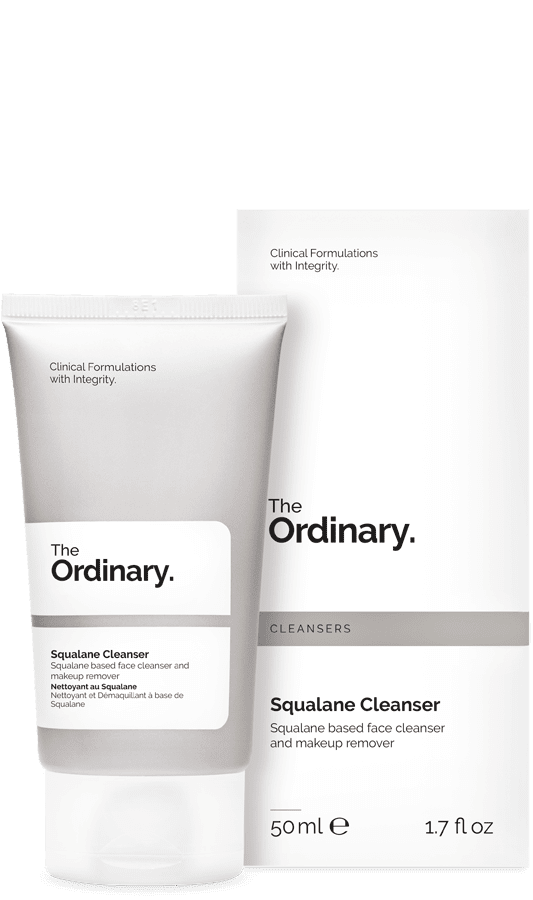 Squalane Cleanser is available in 2 sizes. 50ml & 150ml.
Targets: Cleansing and dryness.
Use morning and evening.
The Ordinary Pycnogenol
This is a 15ml bottle.
Targets: Antioxidant Support & Dullness.
Pycnogenol is my favourite antioxidant. It just looks and feels so great on the skin.
You can read about all the other The Ordinary antioxidants here.
The Ordinary EUK 134 0.1%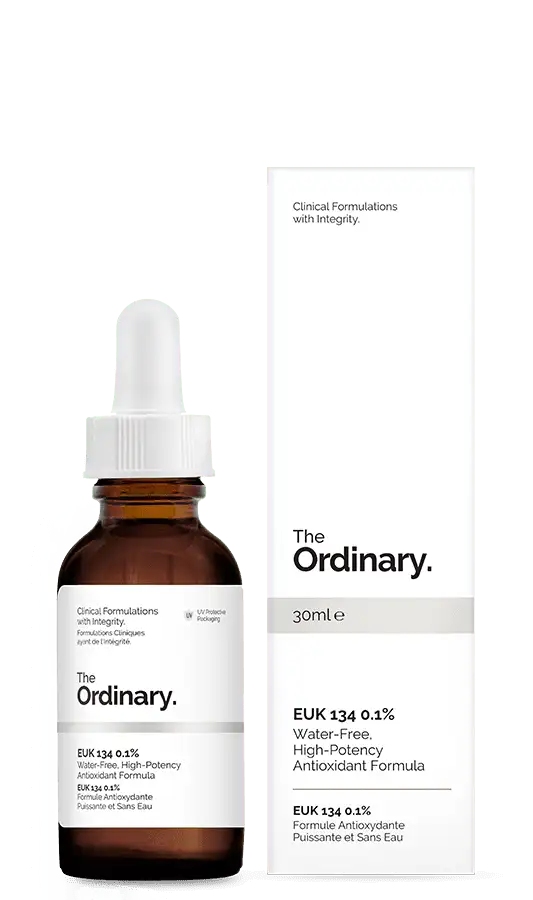 The Ordinary Natural Moisturising Factors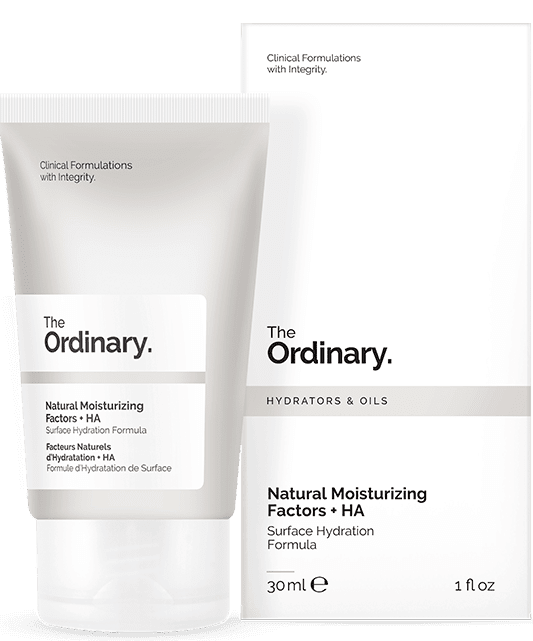 NMF + HA is available in 2 sizes. 30ml & 100ml
Natural Moisturising Factors can be used in the morning, evening or whenever you need.
There are now 2 other Natural Moisturizing Factors. One with Beta-Glucan, which is gel form and one with PhytoCeramides. If you prefer a lightweight moisturizer, look at the beta-glucan. If you prefer something super hydrating and love a dewy look, go for the PhytoCeramides.
Sun Creams
I´m sure you already have a favourite sun cream at home, so purchasing another one is unnecessary. Once you've used it up, you could try one of The Ordinary SPFs or one from the NIOD Survival Range. We also have many sun cream suggestions in the Facebook Group by searching #spfpoll.
More The Ordinary Skincare Routines & Regimens
There are lots of The Ordinary routines to choose from. They are also great for learning which products are best used together and in which order to use them.