Unboxing NIOD Hydration Vaccine
See the product before you buy it.
NIOD Hydration Vaccine Reviews
68% of the Deciem Addicts love it
Currently scores 4.5/5 on the Deciem website
Available in 2 sizes, 50ml & 100ml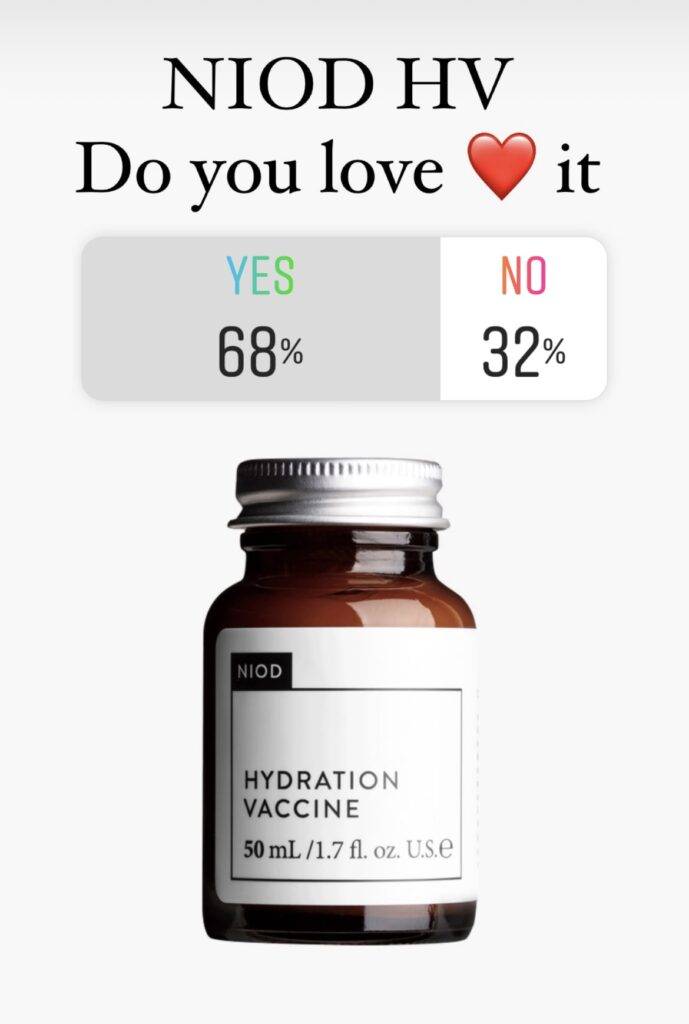 NIOD Hydration Vaccine Reviews
What is NIOD HV?
When do I use NIOD HV?
How do I use NIOD HV?
Are there any conflicts with Hydration Vaccine?
Reviews of Hydration Vaccine
Video and photos of the product
Where to buy NIOD and discounts
Available in 50ml & 100ml. Check the price in your currency here
NIOD says
Adaptive Hydration Seal for the Skin that Helps Protect Against Moisture Loss
A "breathing", adaptive hydration seal for the skin that helps protect against loss of Natural Moisturizing Factors (NMF) and supplements the skin's own moisturizing factors. NMF, primarily composed of amino acids and minerals, is the skin's natural barrier against water loss. In effect, protection from loss of NMF is the first defence line against protection from loss of hydration (water). This novel approach stands in sharp contrast to moisturizers that offer oils and lubricants as a method of hiding dehydration instead of respecting the skin's own barrier to water loss. This supplementation of NMF within the skin is so effective that it can help the skin look up to 20 years younger—purely by increased natural water content. 
How to use NIOD HV
Apply a small amount of Hydration Vaccine all over the face. This would be applied after your serums, for example, NIOD CAIS and MMHC2. If using this in the morning, apply this before other creams and sun creams.
When to use NIOD HV
You can use this in the morning and evening. I personally only use this at night.
NIOD Conflicts
See all NIOD conflicts and targets here.
Photos of NIOD HV 50ml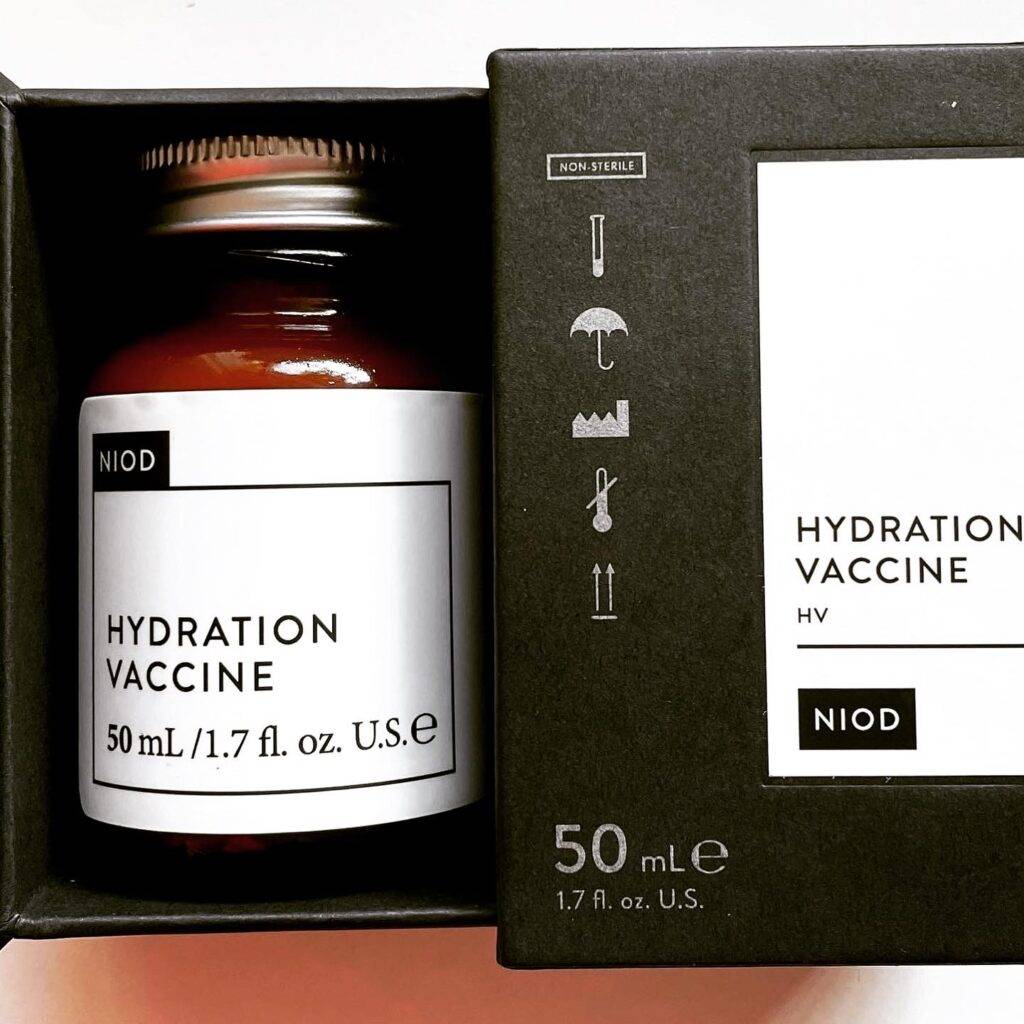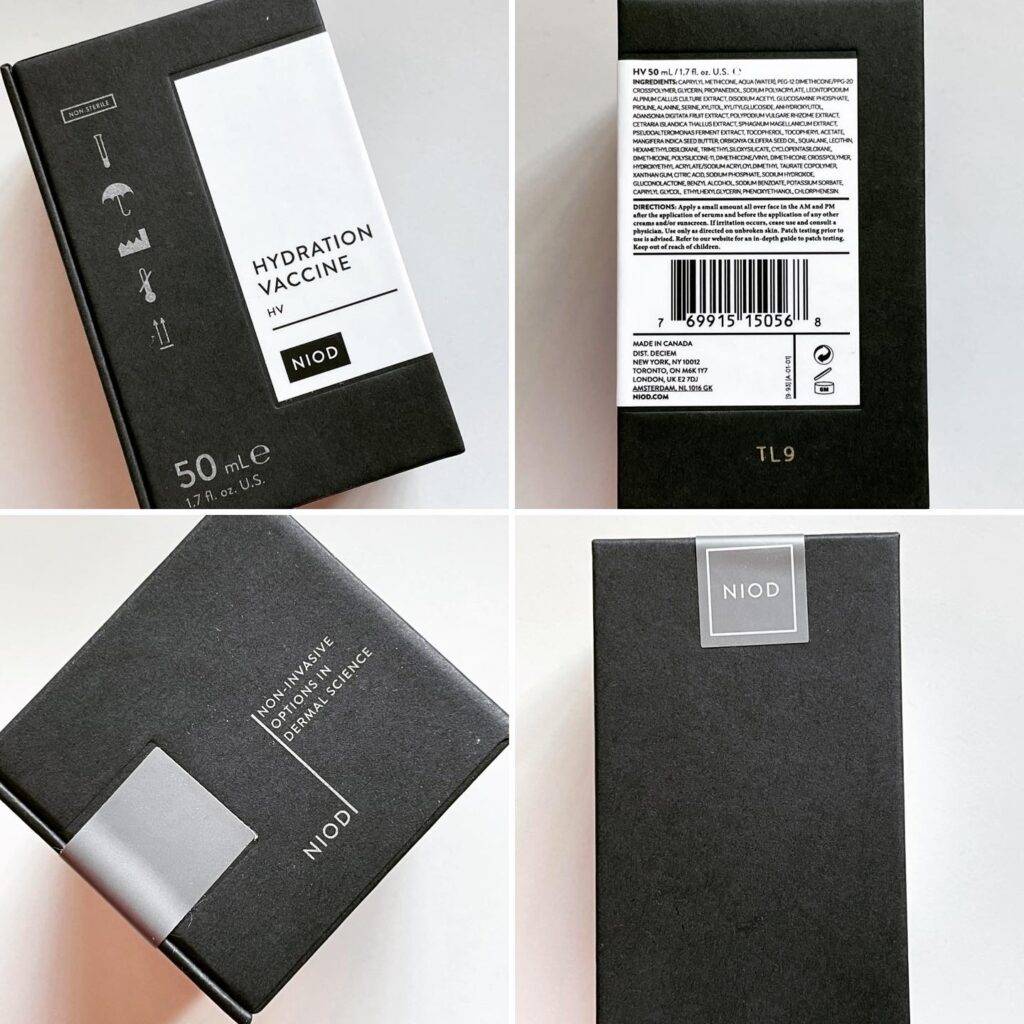 Photos of NIOD HV colour and texture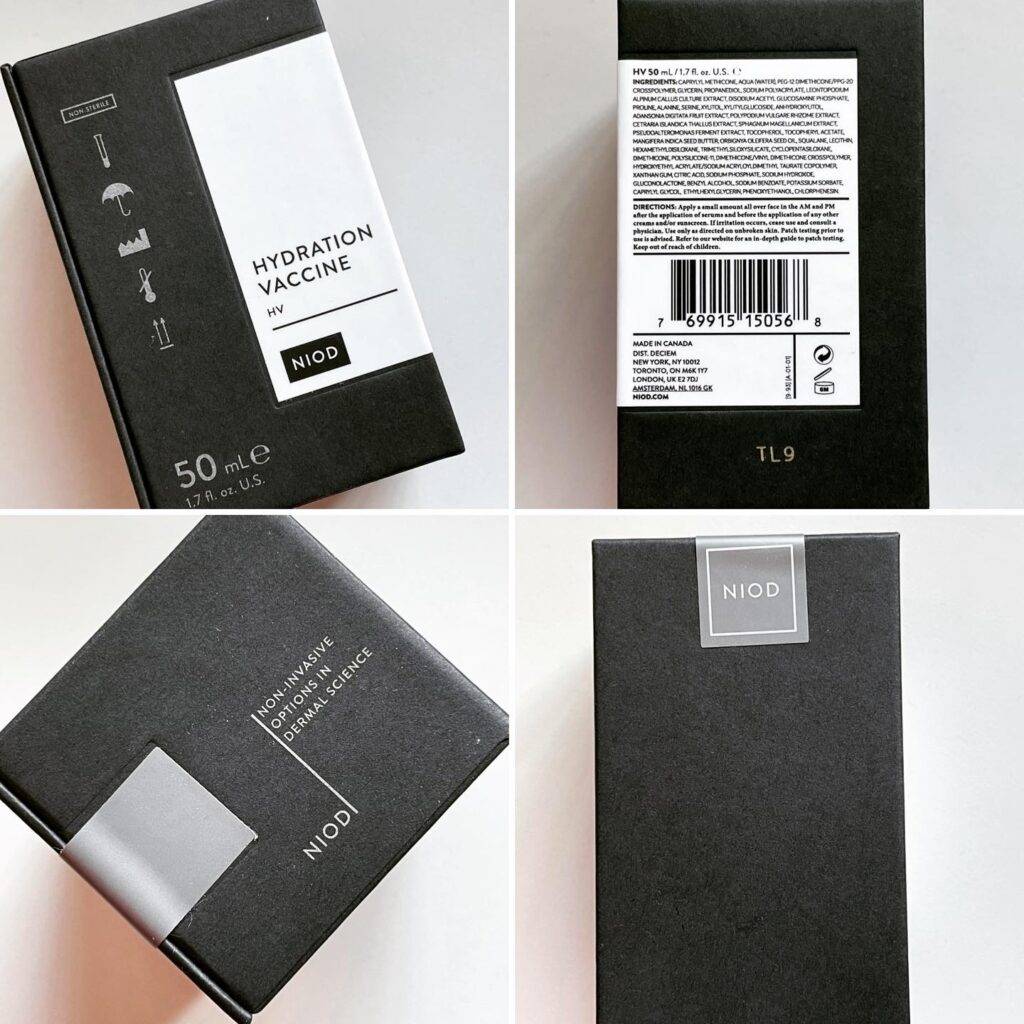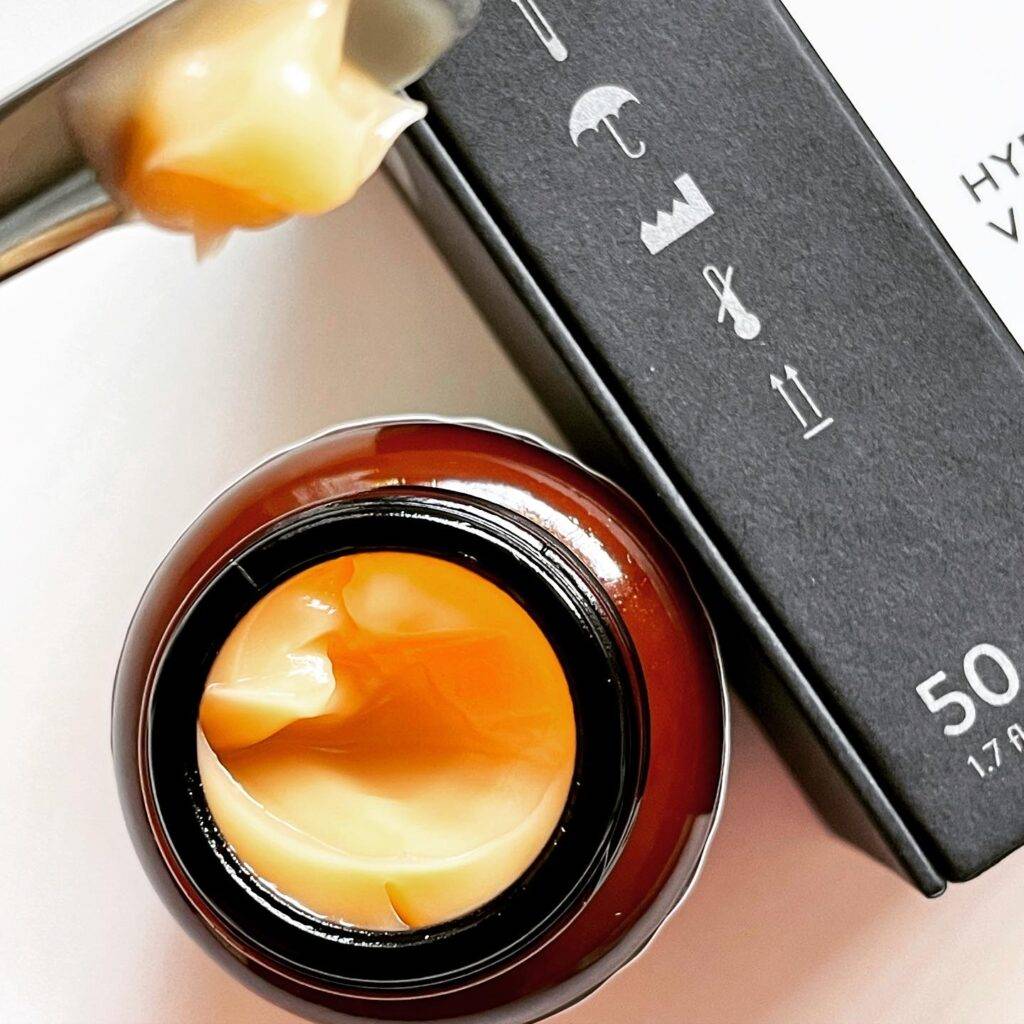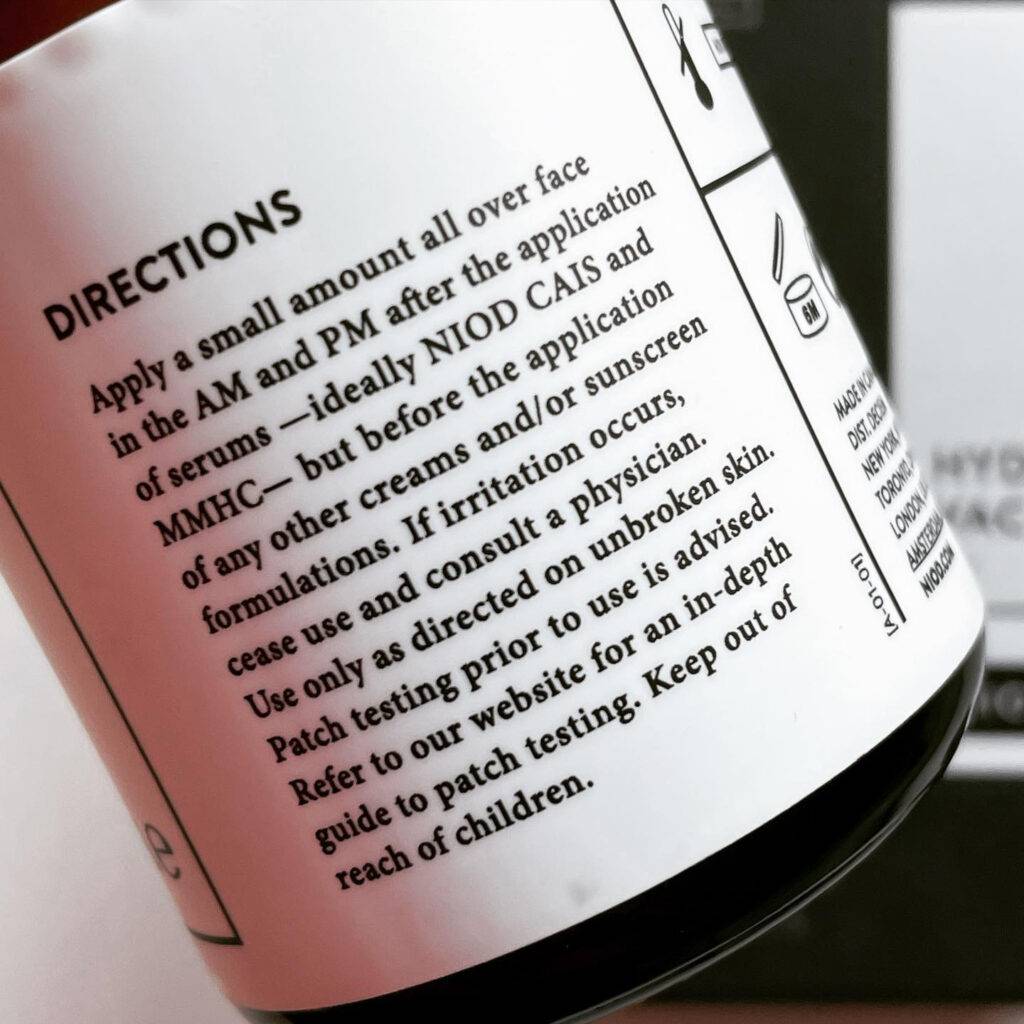 NIOD Hydration Vaccine Reviews
These are just some of the comments on the Instagram post. Join the chat, and leave your own review. You can find more reviews or post a question in The Ordinary & NIOD Chat Room Facebook Group and also check the reviews on the NIOD website here.
I love it! Use it every night after layering serums. The texture is weird – reminds me of Neck Elasticity, actually – but it does melt into the skin once you warm it up between palms a bit.
It felt like smearing silicone but was hard to spread over the face, which made me use double the amount. Didn't give me any breakouts, but I'm not prone to them or cause any irritations. It didn't do anything. There are a lot of other cheaper moisturizers on the market with better texture and results. Similar to their neck cream, but I liked NIOD NEC one better than HV.
Colour, Texture & Smell of NIOD HV
The colour is a very light caramel colour. There is a scent; I can't quite put my finger on it, although it does remind me a little bit of Play-Doh (if you remember that). The texture is a bit like NIOD NEC but leaves your skin more matt than dewy, and the skin feels super smooth after.
NIOD Reviews
68% of the Deciem Addicts love it
Currently scores 4.5/5 on the Deciem website
Find more reviews on NIOD products and The Ordinary reviews here.
Where to buy NIOD
You can buy NIOD directly through Deciem or find NIOD discounts of up to 25% off at some of the authorized Deciem stockists.