Your Easy Guide To NIOD
The Beginner´s Guide To NIOD
NIOD is a lot more expensive than The Ordinary. When buying NIOD, think very carefully about the products in your routine and read reviews on this website, in the Facebook Group and on Instagram before buying.
When buying masks, I would suggest buying the smaller sizes first but for MMHC2 and CAIS3, go for the bigger sizes. I would advise not to store CAIS or any of the Copper products for too long as we find the beautiful blue colour turns to a dark grey/black. NIOD has a PAO (period after opening) of 6 months which is another reason to not buy too many products.
All the NIOD products by category
The Beginner´s Guide To NIOD
NIOD Core Routine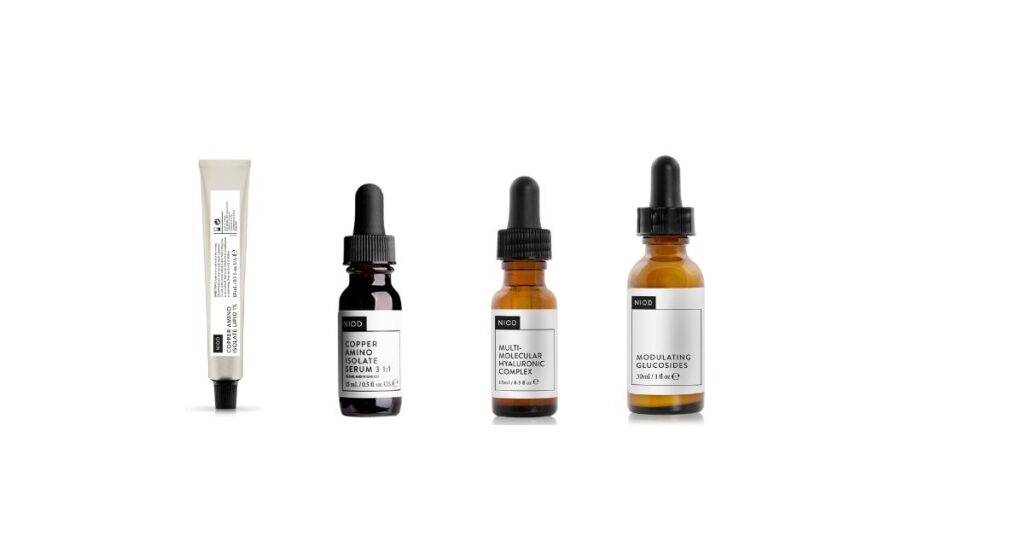 NIOD CAIL1%
NEW! NIOD CAIS3 Copper Amino Isolate Serum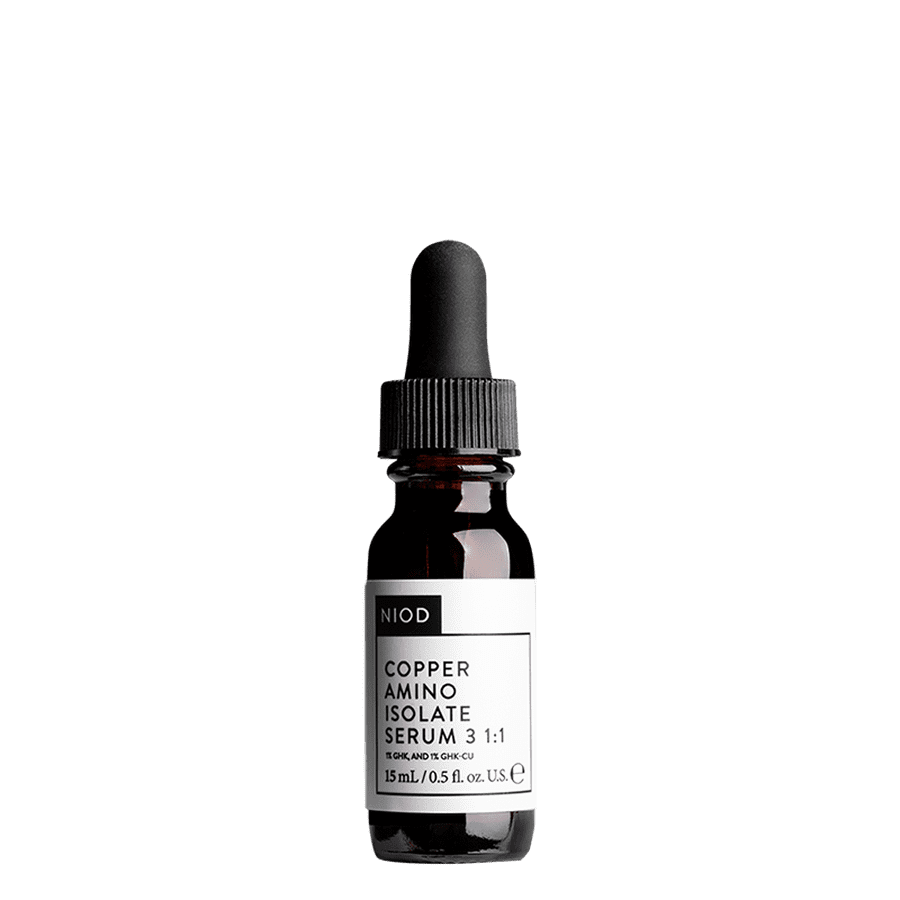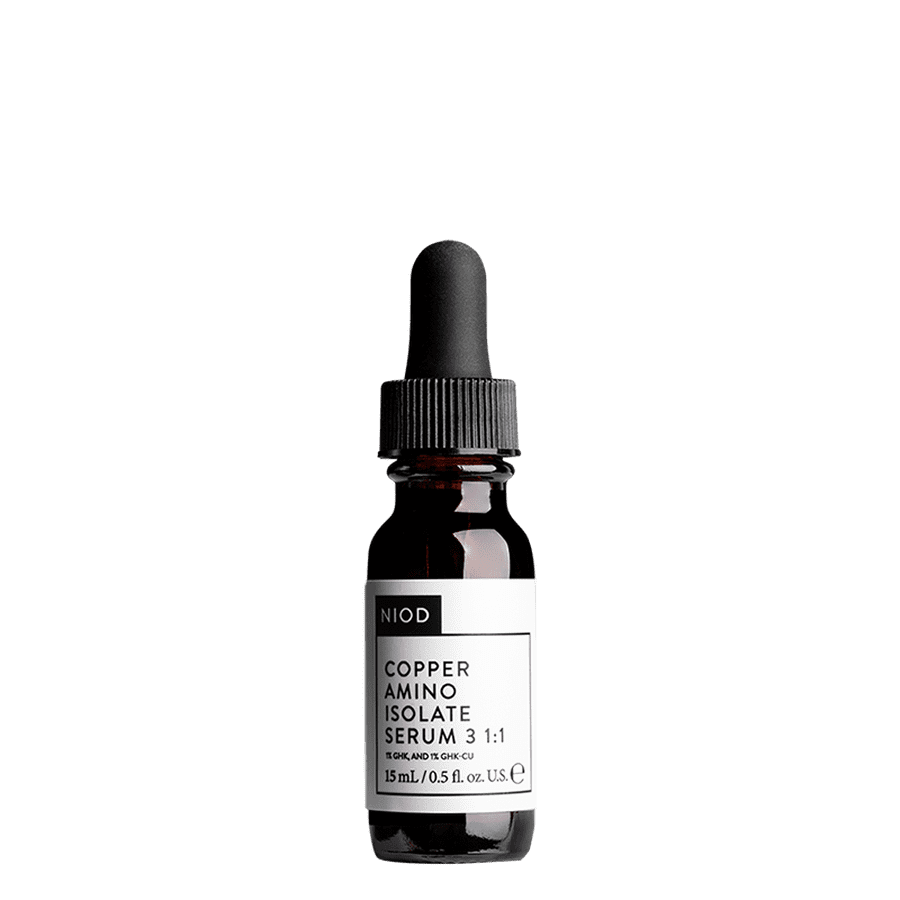 NIOD MMHC2 Multi Molecular Hyaluronic Complex
NIOD MG Modulating Glucosides

*sizes are not to scale
NIOD FM Flavanone Mud
NIOD MM Mastic Must
NIOD VM Voicemail Masque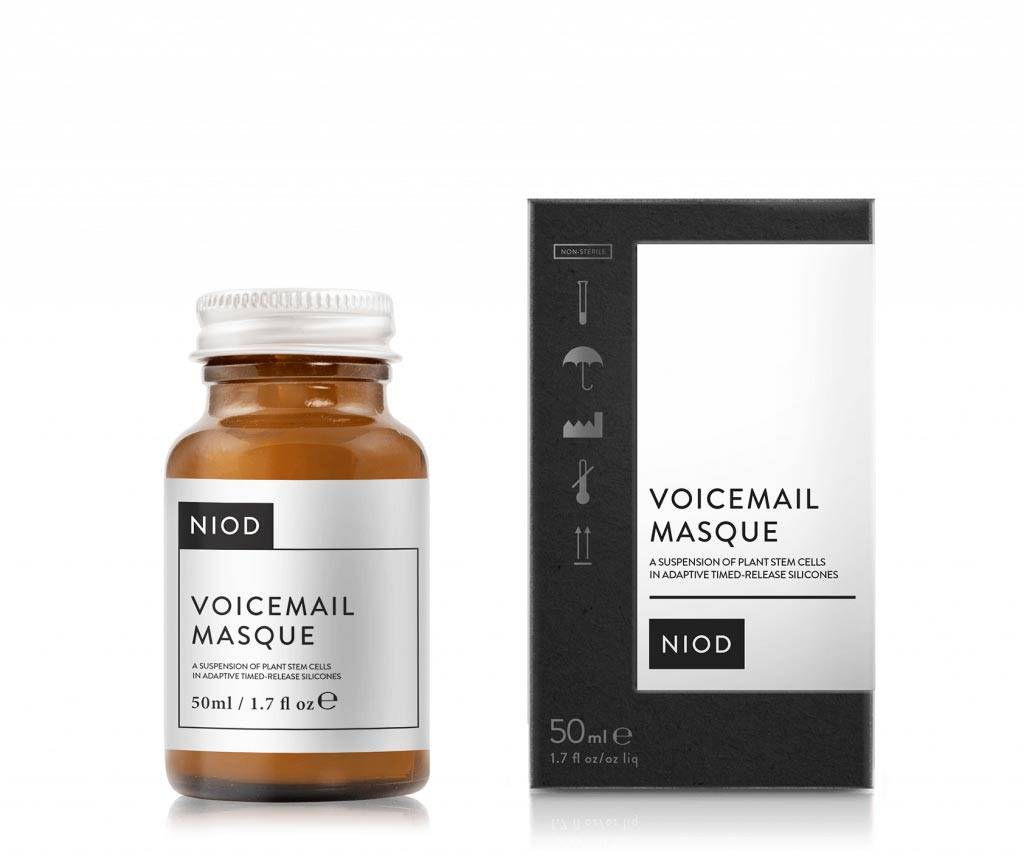 NIOD SS Sanskrit Saponins
NIOD MC Myrrh Clay
NIOD Cleansers, Mists & Hydration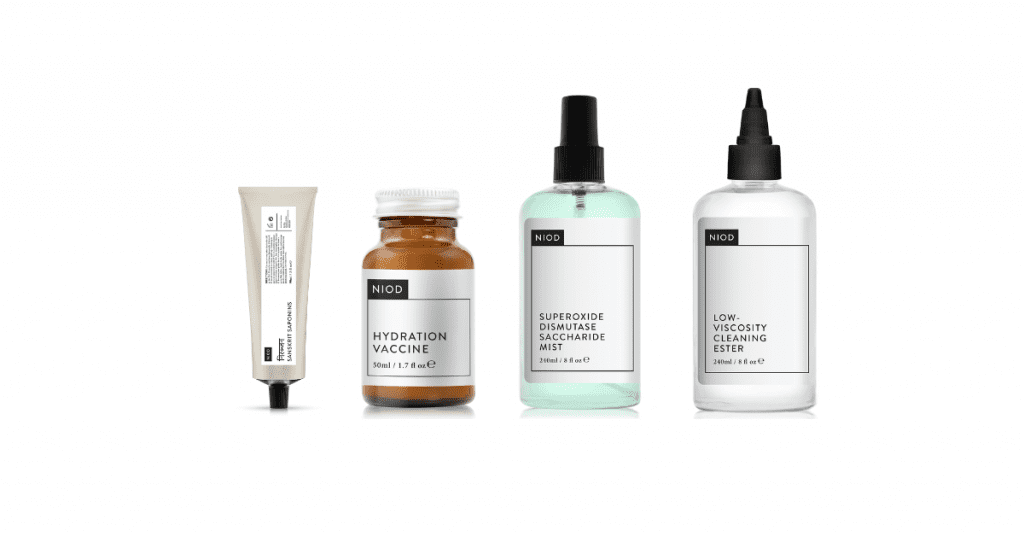 NIOD SS Sanskrit Saponins
Cleanser & 5-minute mask
NIOD LVCE Low Viscosity Cleaning Ester
NIOD HV Hydration Vaccine
NIOD LBLC Lip Bio Lipid Concentrate
NIOD Eye Products
NIOD FECC Fractionated Eye Contour Concentrate
Neck Products
NIOD NEC Neck Elasticity Catalyst
Vitamin C Products
NIOD ELAN Ethylated L-Ascorbic Acid Network
Acid (non-acid) Products
NIOD NAAP Non-Acid Acid Precursor 15%
NIOD Pigmentation Products
NIOD RP Re: Pigment
Photography Fluid
NIOD PF8% Photography Fluid 8%
NIOD PF12% Photography Fluid 12%
NIOD Survival Range
NIOD S0 Survival 0
NIOD S10, S20, S30
How to layer NIOD & different NIOD routines/regimens
This is just a guide to the order of application. So if you're not using SDSM or one of the other products, just leave it out. Copper always goes directly after cleansing and before any other water-based product.
Nicola Kilner´s (CEO of Deciem) Skincare Routine
Nicola Kilner, CEO of Deciem, shared her At-Home routine and this is what she uses. You can watch Nicola Kilner talking about her skincare routine on YouTube. She looks fantastic, especially for a mum of a one-year-old and a one-month-old. The way she talks about the products really makes you want to try them all – go watch the video and I bet you´ll be searching NIOD NAAP :).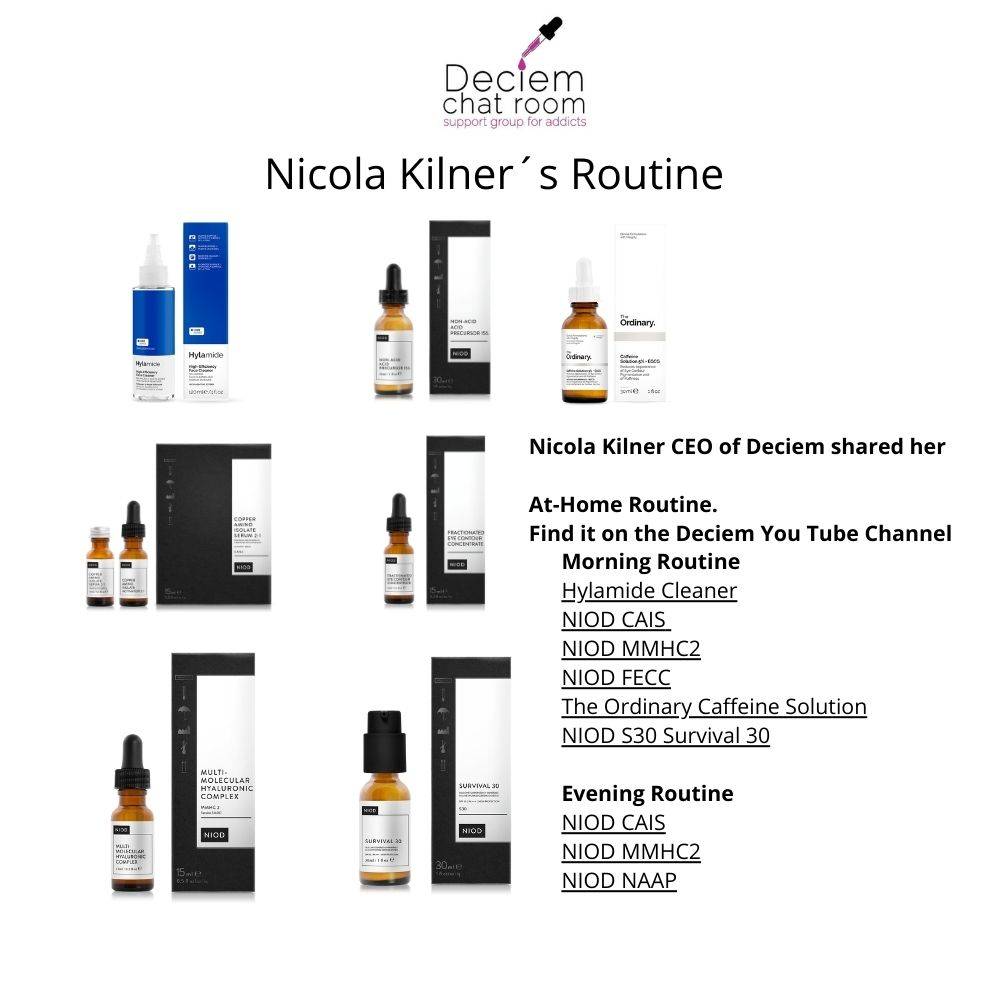 Using Antioxidants with Copper Peptides
Throughout November 2020, Deciem has been sharing routines and lots of their knowledge about skincare and products. Whilst Nicola Kilner uses these products, the day after, Deciem talked about conflicts, and there is some conflicting information that someone picked up on.
NIOD Discounts
NEW! NIOD Future Set
December 2021, NIOD released a brand new set called The Future Set which includes products from both The Ordinary & NIOD.