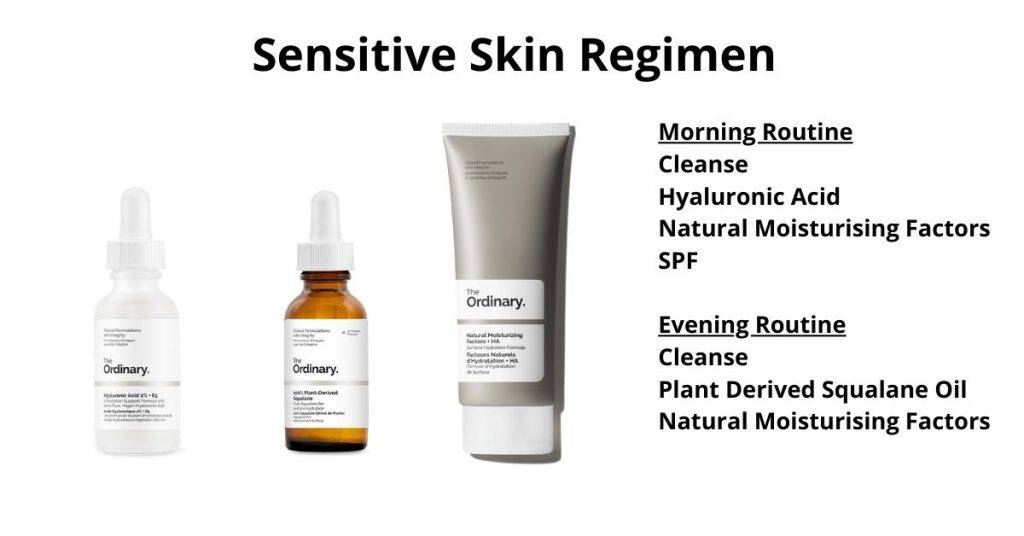 Please note that this is an older version of The Ordinary Regimens.
The Ordinary has put this skincare routine for sensitive skin. You can read more about sensitive skin below.
The Ordinary Sensitive Skin Regimen
Your routine will look like this
| | |
| --- | --- |
| Morning | Cleanse | Hyaluronic Acid | Natural Moisturising Factors | SPF |
| Evening | Cleanse | Squalane Oil | Natural Moisturising Factors |
The Ordinary Hyaluronic Acid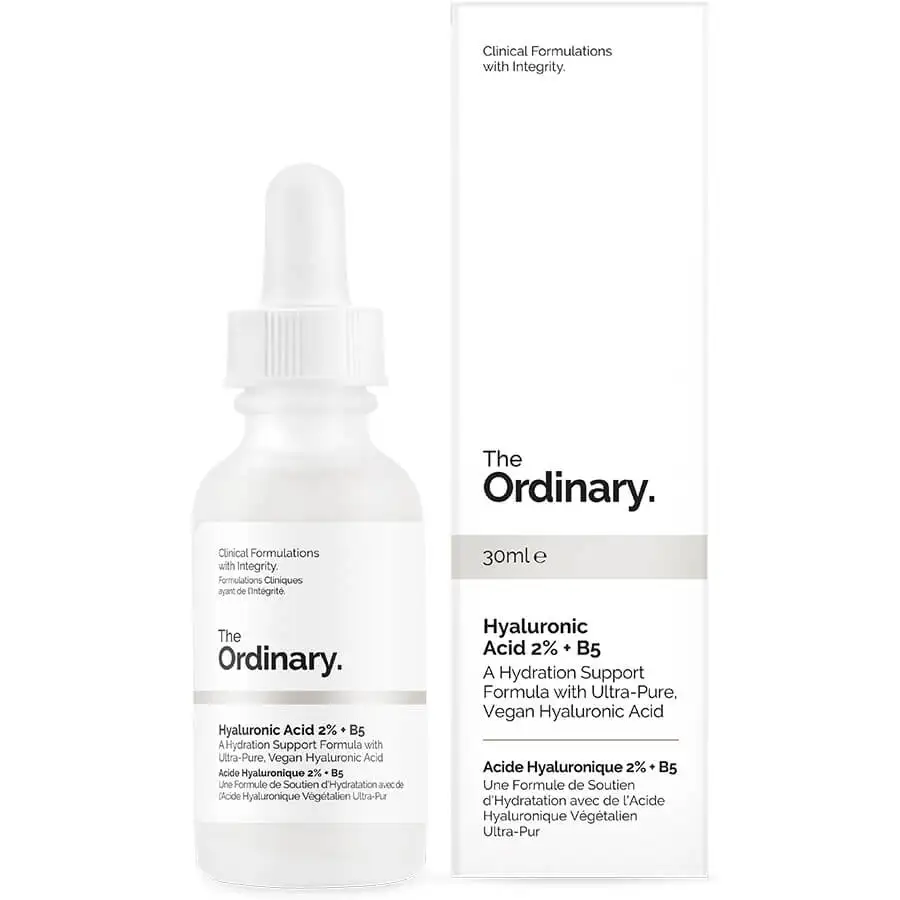 A quick look at Hyaluronic Acid
Targets hydration and general skin health
You may apply this in the morning and evening
Apply a few drops to cleansed dry or damp skin. Massage or pat.
This water-based product would be used as one of the first layers.
Hyaluronic Acid has no conflicts
Similar products you could use;
Natural Moisturising Factors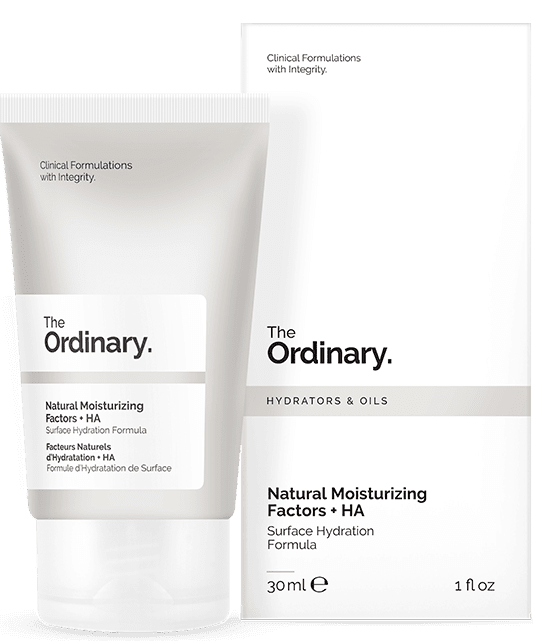 A quick look at Natural Moisturising Factors
Hydrates skin
Repairs skin
No conflicts at all
You can use NMF in the morning and the evening
The Ordinary Squalane Oil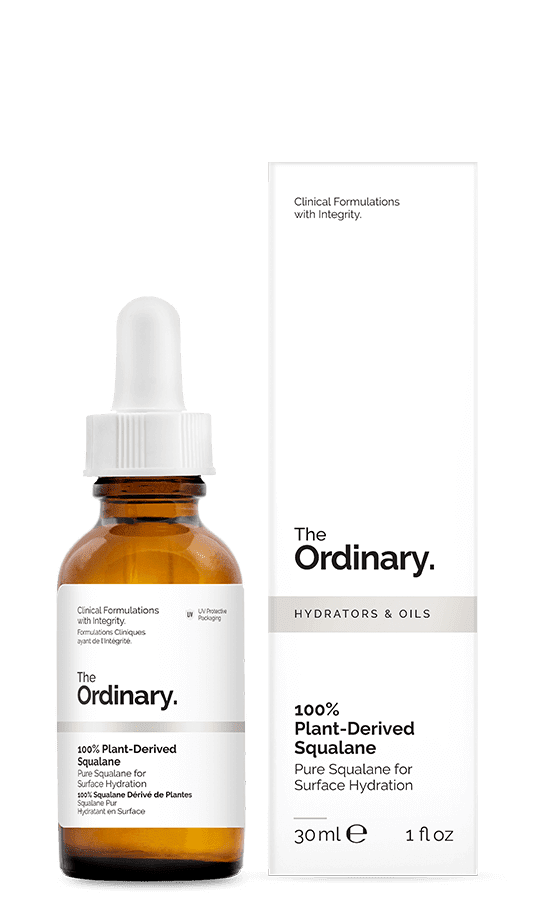 A quick look at The Ordinary Squalane Oil
Squalane Oil is amazing for Dehydration
You can use Squalane Oil in the morning and evening
There are no conflicts with this product
The Ordinary Squalane Oil can be used on its own, after water-based products, before heavy creams, or you could even mix this with your moisturiser.

Sensitive Skin
Sensitive skin is very reactive and prone to flares of itching and redness. It might be a permanent problem, a temporary state, or something that happens in response to something specific like an ingredient or stress.
What does sensitive skin look/feel like?
During a flare-up, your skin could be red, bumpy, rash, dry, tight, inflamed, and itchy.
Sensitive skin – What Causes Sensitive Skin?
Many things can cause sensitivity-allergies, eczema, genetics, stress, hormones, sleeplessness, heat, and over-cleansing. Figuring out what triggers your skin is the first step to treating sensitive skin.
Which Deciem Products are good for sensitive?
Which ingredients should you avoid with sensitive skin?
If you have sensitive skin, you should avoid strong acids, like Glycolic Toner, the AHA 30% Peel and Lactic Acid 10%.
My own experience with sensitive skin
Before The Ordinary, I suffered so many allergic reactions to skincare products, and it was the fragrance used in many products. I have used nearly every single product from The Ordinary, and happy to say I haven´t had any reactions like I used to have.
The Ordinary Skincare Regimens