NIOD MC
53% of the Deciem Addicts love it
Currently scores 4.3/5 on the Deciem website
Mask that gives visible and immediate firming of the skin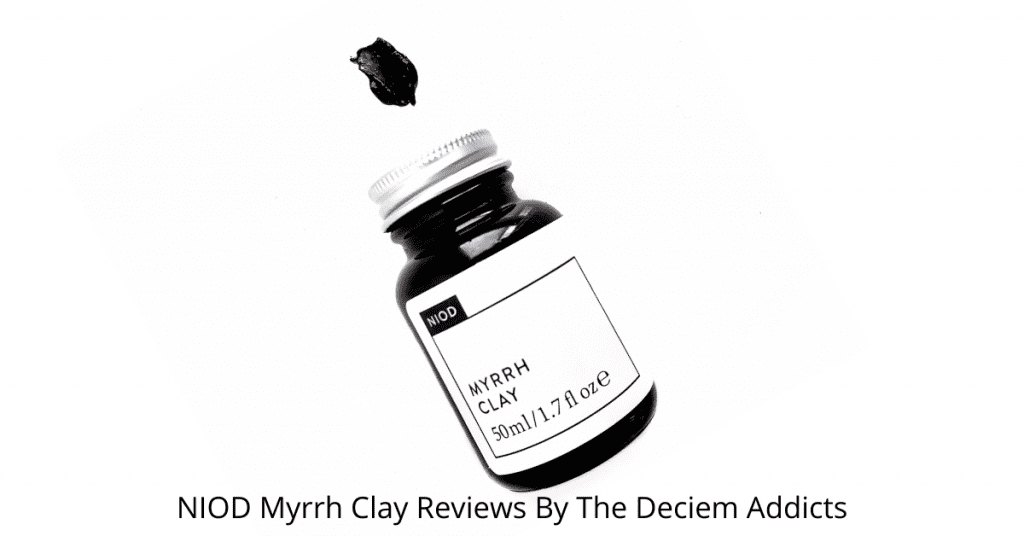 What is NIOD MC Myrrh Clay Masque and what does it do?
When and how do I use Myrrh Clay Masque?
Photos and video of NIOD MC
Smell and texture of NIOD MC
Reviews of Myrrh Clay Masque
Faqs of Myrrh Clay Masque
Available in 50ml. Check price in your currency here.

Other NIOD & Deciem Masques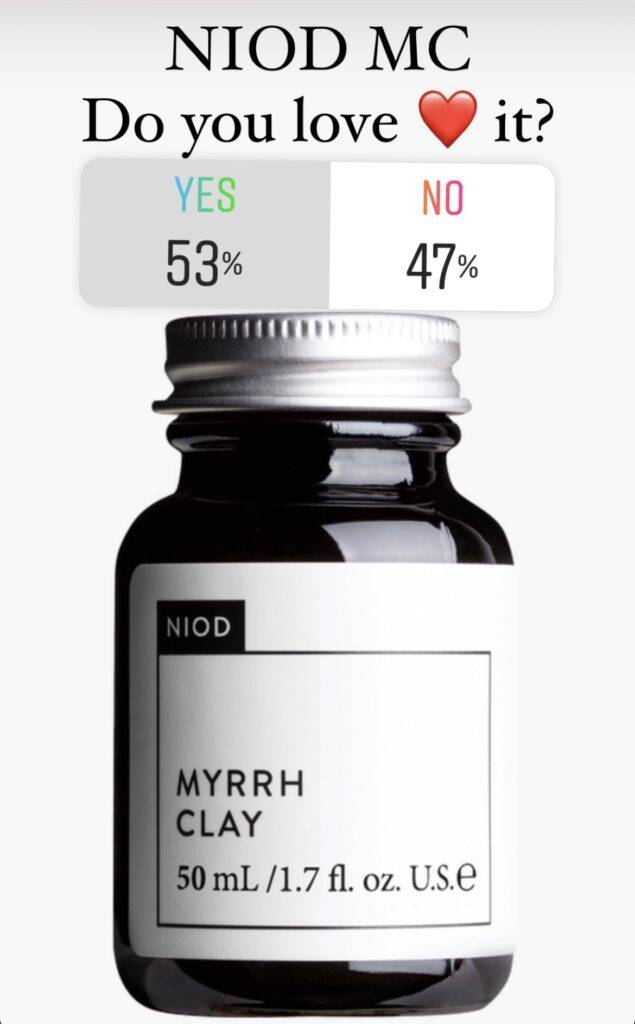 What is NIOD Myrrh Clay and what does it do?
Deciem says: Myrrh Clay offers instant and visible tightening of the skin. Myrrh and its fragrant resin, derived from tree sap, are recognized in many cultures' studies of medicine for their high content of terpenoids and sesquiterpenes. While traditionally used for its wound healing, antioxidant and age prevention properties, one of the main benefits of topically-applied myrrh is the visible and immediate firming of the skin. Myrrh Clay combines highly-purified myrrh with isolated polyphenols from strawberry leaves and concentrated Wu Zhu Yu, supporting a visible firming effect in a nutrient base of humic-rich peat and Indian Multani Mitti clay.
Targets
Antioxidant
Signs of ageing
Firms skin
When and how do I use NIOD Myrrh Clay?
You can use NIOD MC Myrrh Clay once a week.
Always apply it onto clean, dry skin.
Apply a thin layer to the entire face.
Leave on for 15 minutes.
Rinse thoroughly with warm water.
Always avoid your eye area.
If irritation occurs, cease use and consult a physician.
Use only as directed on unbroken skin.
Patch testing is highly recommended.
Photos & Video of NIOD Myrrh Clay Masque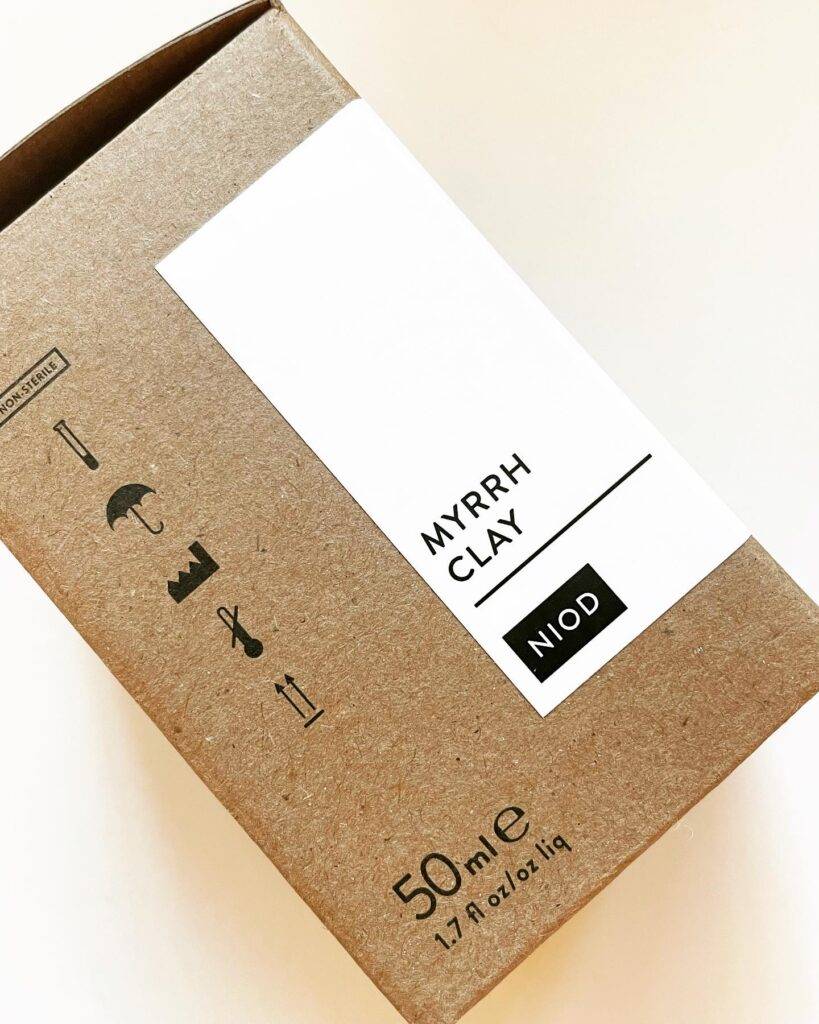 See the consistency and colour of NIOD MC
Are there any products that conflict with NIOD Myrrh Clay?
There are no known conflicts to NIOD Myrrh Clay, although I would advise using something calming and hydrating afterwards rather than anything too strong to avoid irritation.
Texture, Smell, Colour of NIOD MC
This is a mud-type mask, very dark brown and feels a little gritty. As you can see in the video above, it's quite thick, and the smell is a bit like dark honey.
How does NIOD MC feel on the skin?
It feels quite cold and a little like The Ordinary Salicylic Acid. As it dries, it really does tighten the skin quite a lot. I don't mind that feeling, but some of you may not like it. Bear in mind that this product is for firming the skin.
Reviews of NIOD Myrrh Clay
Myrrh Clay currently scores 4.3/5 on the Deciem website.
53% of the Deciem Addicts on Instagram love NIOD MC
Other Deciem Masques
The Beginner´s Guide To NIOD
NIOD can be really confusing, but it's actually easier than The Ordinary once you realise what each product is. Have a look at this easy guide to NIOD.
NIOD Reviews
Read reviews on all the NIOD products here. Polls and reviews by the Deciem Addicts. NIOD Reviews.