Deciem Chat Room is an independently run platform for #deciemaddicts to talk freely about the products, the good and the bad. I´m passionate about real reviews by real people who have bought, tried and tested and I hope you enjoy being part of the Facebook Group.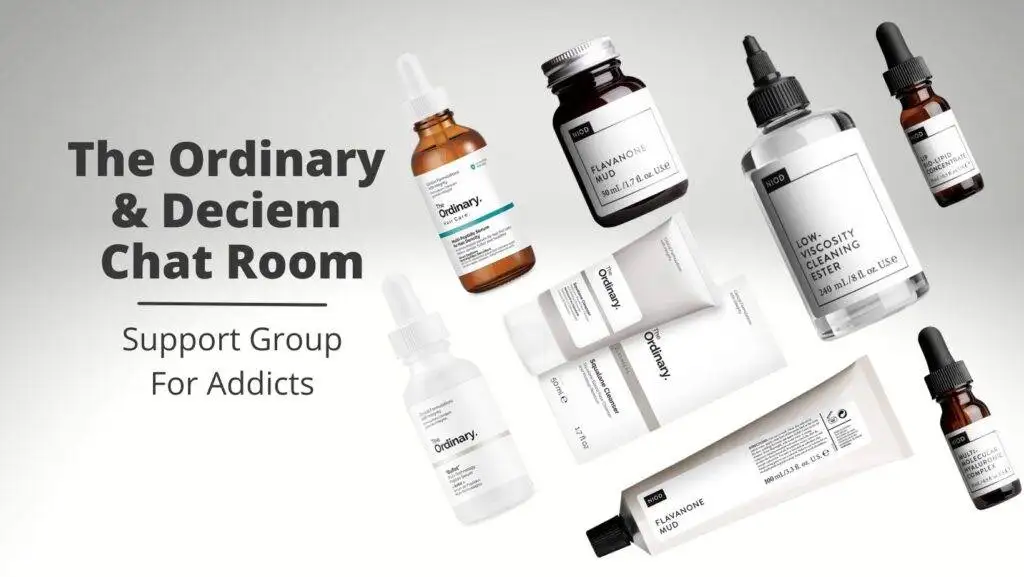 When did I start The Ordinary & Deciem Chat Room?
The Ordinary & Deciem Chat Room was born on April 4th 2017.
Why did I start The Ordinary & Deciem Chat Room?
I became totally addicted to The Ordinary and desperately needed help. There was nowhere to go for help unless you emailed Deciem and waited over a week for a response.
Is the group independent?
Yes, the group is independent, but Deciem has always been incredibly supportive over the years. There have been so fantastic giveaways and Q&As with Brandon Truaxe, the late founder of Deciem. To celebrate reaching 200,000 #deciemaddicts this year, Deciem offered the group members 20% off everything for around 10 days and we have just had an exclusive code for 20% off for group members.
Affiliate
All the reviews in the group, on Instagram and on this website are by the #deciemaddicts, the people who have bought, tried and tested the good and the bad. Impartial, honest reviews have always been really important to me and even more so now with Social Media and so many Instagrammers/Influencers. To remain independent, affiliate links are used as they are by most bloggers and bloggers. Sometimes stockists will pay to advertise.
Meeting Nicola Kilner
I had the wonderful opportunity of meeting Nicola Kilner (CEO of Deciem) back in September 2017. She loved the group, the Deciem Addicts, the way everyone supports one another and all the different ways the Deciem Addicts used their products. I often keep in touch with Deciem when I´m in London.
The Brandon Truaxe Event
The late Brandon Truaxe, the founder of Deciem held an amazing live Q&A in the chat room. Brandon Truaxe was only supposed to be online for 2 hours. There were so many questions and he ended up coming back and answering every single question over the following 24 hours. You can find all the information from this event in the Facebook Group.
Deciem HQ Canada
I planned many holidays around the Moderators of the Facebook Group and wherever they lived in the world. I´ve managed to meet most of them in the UK, Ireland and Canada; there's just Chicago and Melbourne left. Whilst in Canada, I was invited to Deciem HQ, where I met the whole Deciem crew.
Deciem Chat Room Press Mentions
Brandon Truaxe, Deciem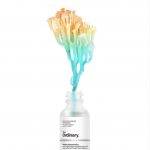 Probably the most amazing mention ever. By Brandon Truaxe at Deciem.
A few months ago, I was engulfed with so much positivity from members of @deciemchatroom on Facebook when I was answering questions about DECIEM, about me and about life. Throughout the questions, I noticed that a few members had shared that they found the texture of our Hyaluronic Acid + B5 viscous and disliked the time it takes for the product to penetrate the skin.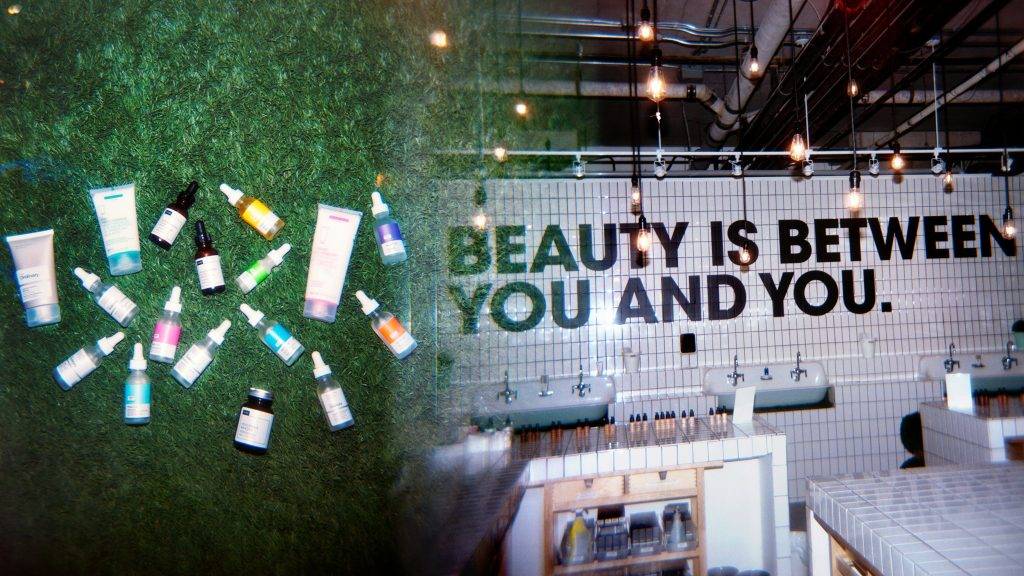 By Cheryl Wischhover Deciem Fueled the skincare boom. Then it almost went bust. One of the most influential spaces for Deciem has been the Facebook group The Ordinary & Deciem Chat Room, which popped up entirely independent of the company. Not to sound like a broken record, but this, too, is not a thing that happens in beauty. Sure, there are tons of general beauty forums; however, there are not many brand-specific ones, and certainly not at such a scale. The group now boasts over 129,000 followers and has inspired several copycats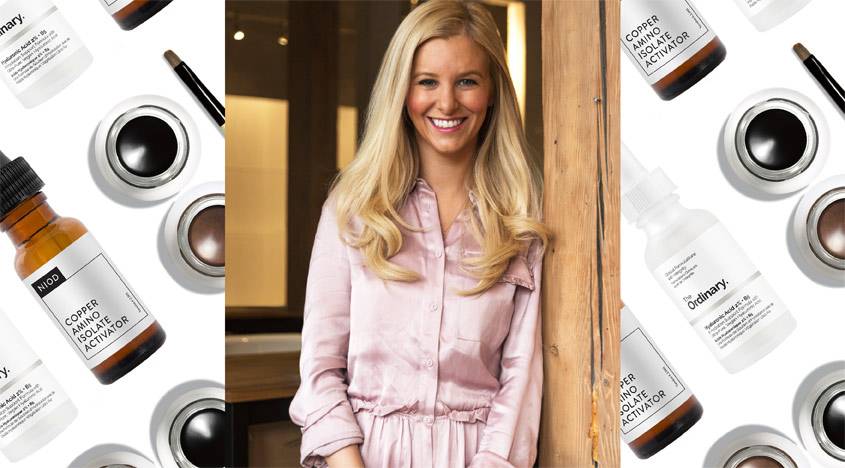 What Nicola Kilner spends her beauty budget on – On Facebook, there is actually a fan club now for The Ordinary which has over 20k members; they are always sharing amazing results and stories, so quite often when I am reading the comments it reminds to me revisit one of our products I might not have used for a while!"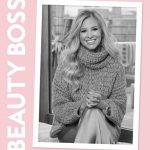 The nice thing about The Ordinary is that it feels like a community has formed. Our Facebook fan group [it's independent from the brand] has over 100,000 members, and it's amazing to see people helping others with their regimens.
The brand even has a Facebook group of 18,000 people discussing how to use its products. Truaxe once did a Q&A for the group, and it took him over 28 hours to answer every question.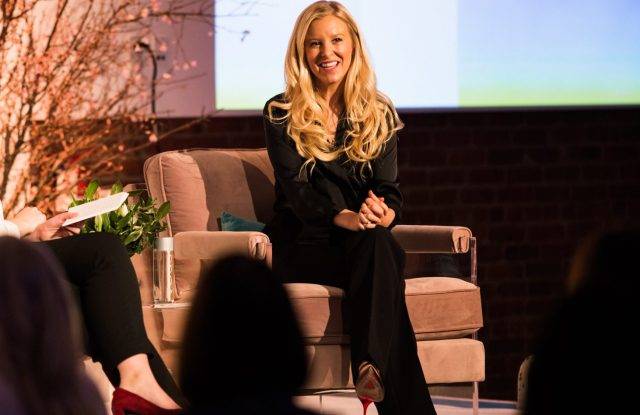 Deciem's Nicola Kilner Talks Low Prices, Differentiation. Deciem relies on its consumers — not influencers — to propel conversation around the brand on social media. Kilner noted one fan group — The Ordinary Chat Room — on Facebook has 28,000 members. She herself is a member — albeit a silent one.
Estée Lauder, Deciem Headed to Court Hearing. Followers of Deciem — there are 374,000 on Instagram — have seen much of the drama unfold publicly on the Internet. The business, founded in 2013, has built a cult following for its multiple brands of affordably priced, scientifically named products, like The Ordinary Vitamin C Suspension 30% in Silicone, $6.80, and Niod's Lip Bio-Lipid Concentrate, $60. Deciem even has a fan-run Facebook group — the Ordinary & Deciem Chat Room — with more than 57,000 members. Up until recently, the vertically integrated business' biggest problem was making enough products to keep up with demand.

On Tuesday, that conversation mixed elements of alarm and bargain hunting as fans discussed the news and wondered whether products would remain available. Customers swapped rumours in a private Facebook group with more than 57,000 members, while others flocked to an Instagram fan account to discuss whether products could be ordered online. (For the most part, as of Tuesday afternoon, they reportedly could, though it was unclear whether products would be delivered.)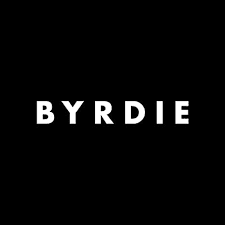 The Top Skincare & Beauty Groups – A place for The Ordinary and Deciem addicts (so, all of us?), this group is a safe space for all your Deciem-related questions. I'd recommend putting a question to the members before buying a product—that way you'll get an honest review from a handful of people. Read more about Skincare & Beauty Facebook Groups.

"The Ordinary Chat Room." Altogether, they have 31,100 members. It's also one of the most mentioned brands on Reddit's popular skin-care subreddit "Skincare Addiction," and has its own, dedicated subreddit. Read more at Glossy. co.

Contact
If you would like to get in contact with me, feel free to dm me [email protected].