Did you know Deciem have 3 different cleansers?
Read what the moderators of the Facebook Group think about all the Deciem cleansers. They have added their skin type to help you decide which one to buy.
The polls featured on Instagram Stories for 24 hours, and here are the results.
The Ordinary Squalane Cleanser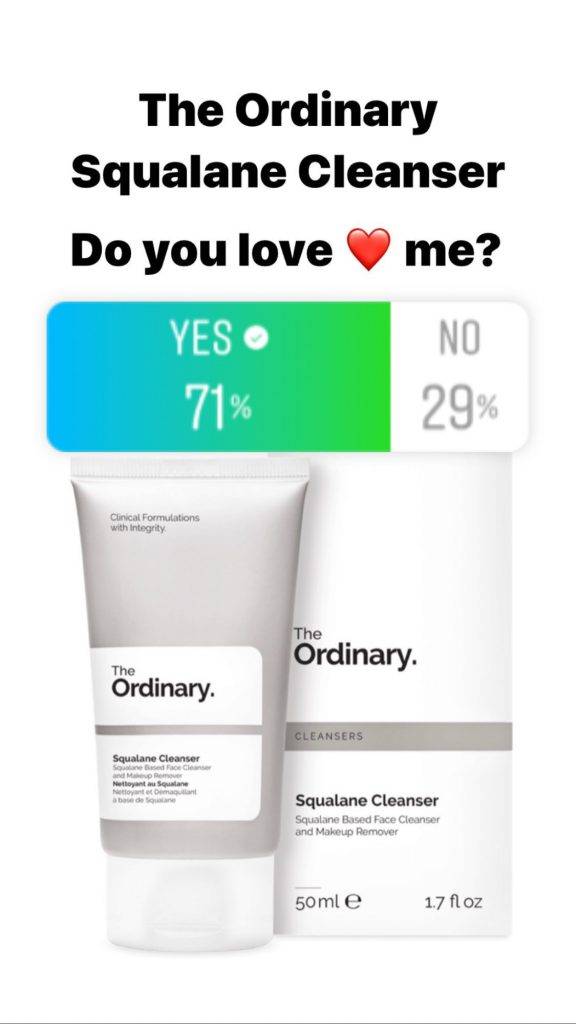 The Ordinary Squalane Cleanser
Available in 50ml & 150ml
Lovely as a first or second cleanse
This cleanser needs to be rubbed between the palms of your hands for around 15 to 20 seconds until you feel the consistency change to an oily texture which will melt away your makeup.
Nia Skin Type Oily/Acne Prone
This is really gentle and leaves skin feeling really soft and moisturised. I personally find it takes a bit more effort to remove my stubborn makeup. The tube is small, but I believe Deciem are making a bigger version. I think this is my favourite Deciem Cleanser. @niapattenlooks
Jess Skin Type Oily/ Combo Skin with Dehydration
What a great cleanser. I use it as a second cleanse or morning cleanse. It leaves my skin feeling really clean without stripping. I love that it doesn't leave a film/residue. @sk.inst.story
Tracy Skin Type Dry Sensitive
I use it as 1st cleanse, and is really effective yet gentle. It's a little thick for my liking, making it hard to spread around my face but it leaves my skin soft and cleansed. @my.face.space
NIOD SS Sanskrit Saponins
NIOD SS Sanskrit Saponins
Available in 90ml and 180ml. I would personally buy the smaller size for the first time.
This can be used as a cleanser and also a 5-minute mask
Sanskrit Saponins is probably best as a second cleanse unless you are not wearing eye makeup. Avoid your eyes when applying and rinsing.
Hi I'm Jess Skin Type Oily/ Combo Skin with Dehydration @sk.inst.story
This works fantastic as a deep second cleanse, and I also use it as a mask every now and then.
Nia Skin Type Oily/Acne Prone @niapattenlooks
This has an unusual yeasty smell. For me, it's best used as a weekly deep cleansing mask.
Hi, I'm Rachael C. Skin Type Dehydrated / Normal @rachiecandice
I use this when I need a deep cleanse, and it leaves my skin feeling really refreshed. I also use this when my skin feels a little congested.
NIOD LVCE Low-Viscosity Cleaning Ester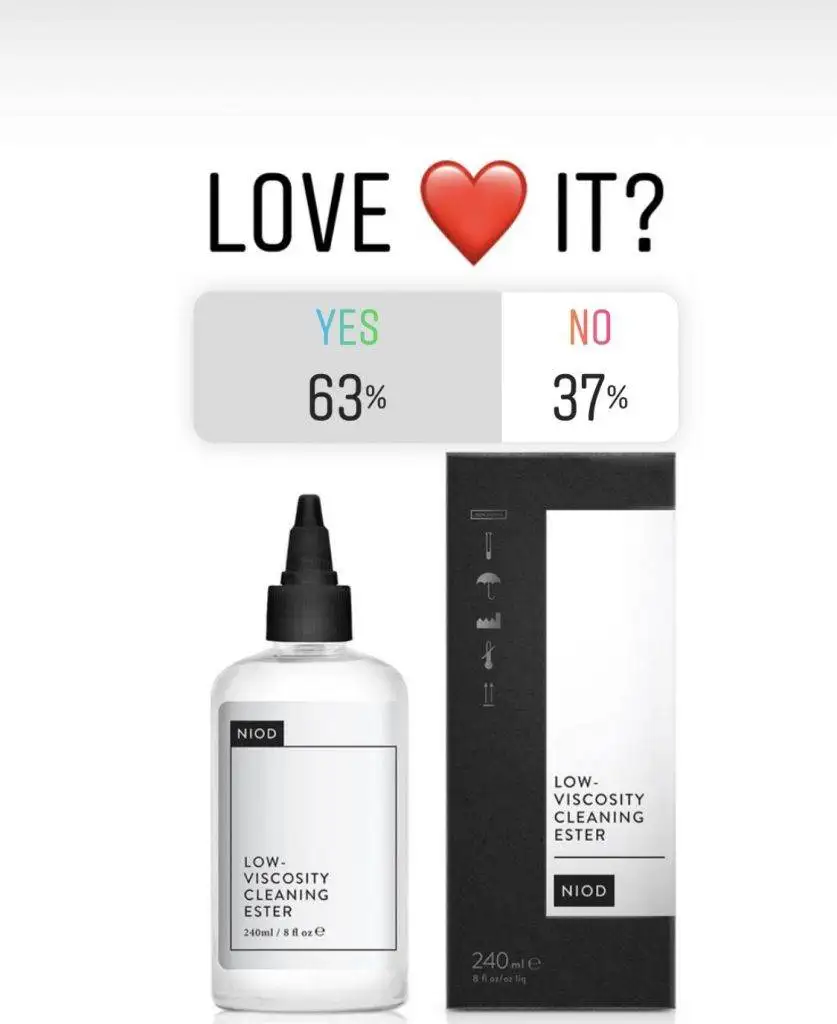 Nia. Skin Type Oily / Acne Prone
This cleanser is excellent for removing makeup, and it smells really lovely too. It leaves an oily film, working best as a first cleanse. @niapattenlooks
Tracy Skin Type Dry/Sensitive
A very thin cleanser that takes a little getting used to. However, it effectively removes all traces of everything, leaving a bit of a film, but that is intentional. No traces of film are felt once the 2nd cleanse is done. @my.face.space
Rachael Candice – Dehydrated/Normal Skin @rachiecandice
A gentle and effective first cleanse removes all traces of makeup (including the eye) and SPF. Doesn't strip the skin and speeds up the cleansing process.

The Ordinary Reviews
Find lots of reviews on all The Ordinary products here.