A quick look at Hylamide C25
65% of the Deciem Addicts love it
67% say it has improved their skin
57% will repurchase it
Currently scores 4/5 on the Deciem website
Dullness
Uneven Tone
Textural Irregularities
Fine Lines
Hylamide C25 – How To Use, Reviews, Conflicts & FAQS
Everything you need to know about Hylamide C25 Vitamin C before buying.
What is Hylamide C25 and what does it do?
C25 is a concentrated and completely stable 25% Ethylated Vitamin C booster. It offers a fast-tracked approach to a visibly radiant, healthy-looking skin tone.
What skin concerns does Hylamide C25 target?
Dullness
Uneven Tone
Textural Irregularities
Fine Lines
When do I use Hylamide C25?
You can use this vitamin c in the morning and evening. For best results, use it twice a day. Always check the products you are using in case of any conflicts.
How do I use Hylamide C25?
Apply a few drops to cleansed skin or if you are using water-based products, apply after water-based products but before your moisturizer if using. This is oily, so be sure to check your current routine and see if/how the solution could fit into it, considering the conflicts below. There are other vitamin c products of all solutions, water, powder, emulsion by The Ordinary.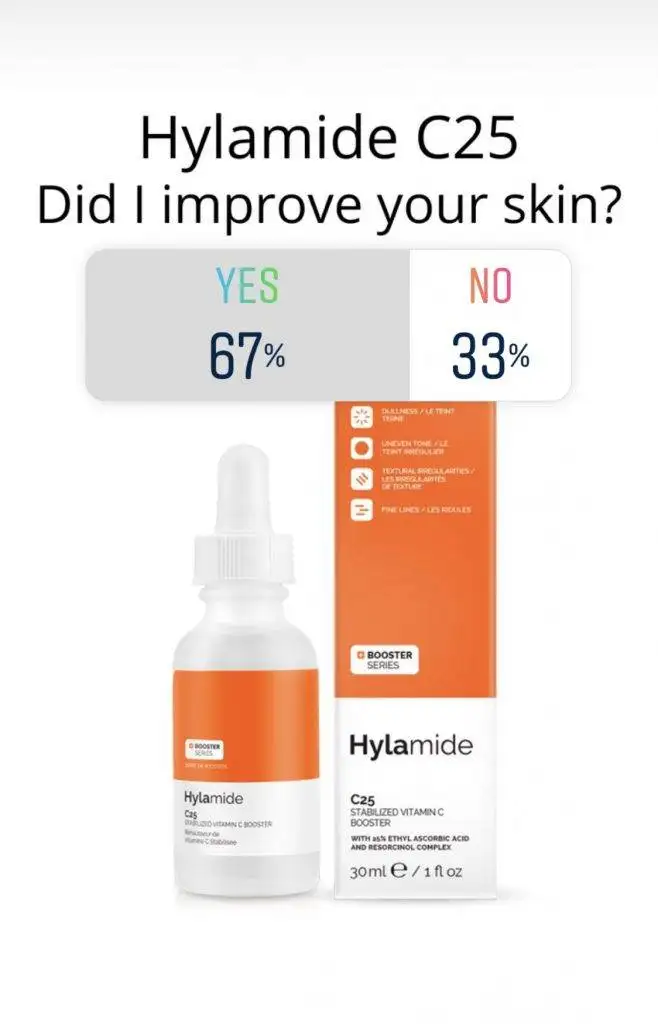 Are there any conflicts with Hylamide C25
Deciem advises avoiding using the following products in the same routine as Hylamide C25.
Please be aware that Deciem often adjusts conflicts, so it is always best to check with them directly. Always patch test products.
What does Hylamide C25 look and feel like?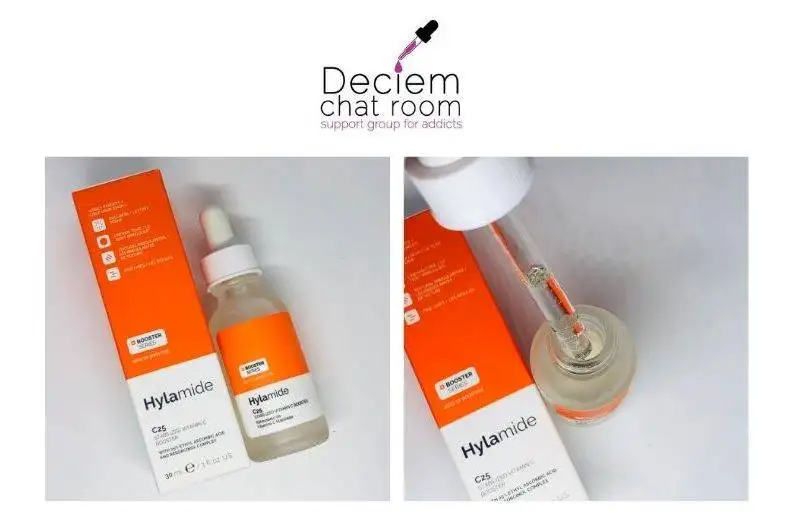 Hylamide C25 is a clear oil and a little sticky. I would apply a tiny amount and massage until absorbed and then add more if you need. I can only speak from personal experience. This took some time to absorb, but it left my skin feeling hydrated without looking oily once it did.
What is the PAO of Hylamide C25
The period after opening is 6m
How much is Hylamide C25?
27$US | 29$CAD | 43$AUD | 25€ | 25GBP
Hylamide C25 Reviews
See the unboxing of Hylamide C25 purchased from Deciem and read reviews by the Deciem Addicts on Instagram.
I'm totally split with this product. Since using it, I have had so many compliments about my skin saying how clear and bright it is, but I'm not sure about its texture. I think the problem is that I love The Ordinary Ascorbyl Glucoside, which is a water-based solution. See what other Deciem Addicts say about Hylamide C25 here on Instagram and join in on the conversation.
Read more reviews here.
This is the best thing I have ever bought for my skin
Best product ever – skin glows, looks healthy and plump. The texture is amazing, similar to dry oil. Total love!
This is the best thing I have ever bought for my skin
This is one of my favourite products!
Final thoughts on Hylamide C25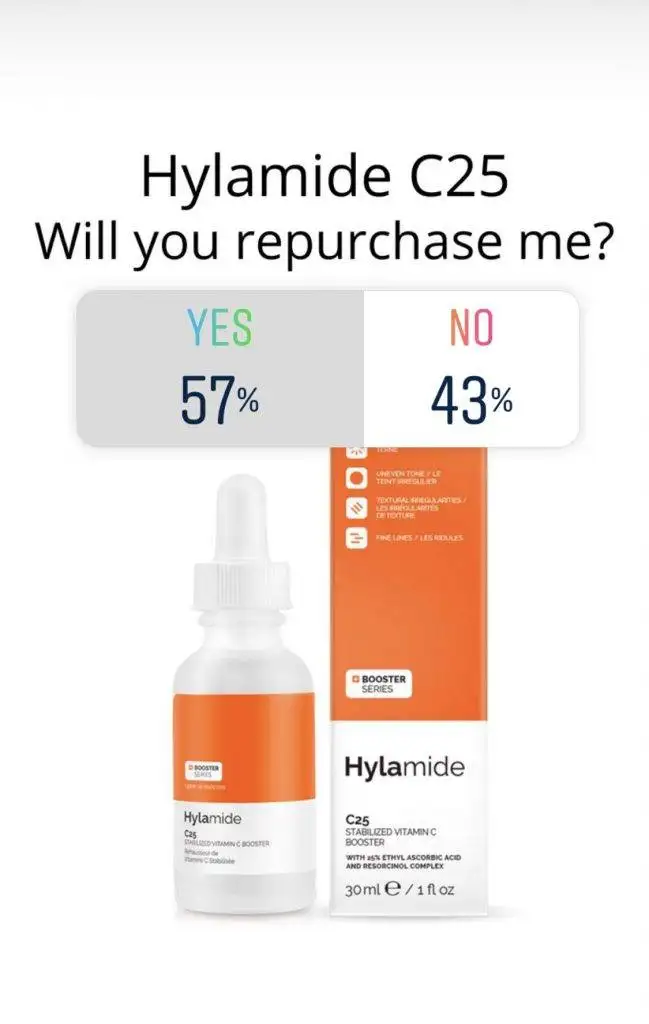 65% of the Deciem Addicts love it
67% say it has improved their skin
57% will repurchase it
Currently scores 4.0 on the Deciem website.
When you scroll through reviews, the negative reviews are mostly due to its texture.
Where can I buy Hylamide C25?
The best place to buy Hylamide C25 is through Deciem. There are a few other stockists where you may find Hylamide, but it's mainly Deciem. Please always buy through authorized Deciem stockists.
Other Deciem Vitamin C Products