Unboxing NIOD PF12% – Photography Fluid
See the product before you buy it and the difference between NIOD PF 12% & NIOD PF8%.
NIOD PF12% Reviews
There are 2 Photography Fluids in the NIOD range. NIOD PF 12% and NIOD PF8%. NIOD PF8% has colour.
What is NIOD PF12%?
When to use photography fluid 12%
How to use NIOD PF12%
Conflicts
PAO – 6m
Texture, smell, and colour of PF12%
Reviews of NIOD PF12%
Photos & video NIOD PF12%
What is NIOD PF12%?
NIOD says Semi-Translucent Suspension of Discontinuous Pigments for a Pearlescent Skin Finish.
When to use NIOD PF12%
You can use this whenever you wish, in the morning or evening.
How to use NIOD PF12% Photography Fluid
This is one of those products whereby you need to find the way to use it that suits you best. You can use it alone or mix it in with your moisturizer. You can use it under, on top of, or mix it in with your foundation.
Conflicts
There are no conflicts with this product, but as always, it is recommended that you patch-test products before using them.
PAO Period after opening
Once opened, this product should be used within 6 months
Texture, Smell, Colour
If you watch the video above, you can get a good idea of the texture and colour of this product. There is a smell to this, but it doesn´t bother me.
Photos of NIOD PF12% box & instructions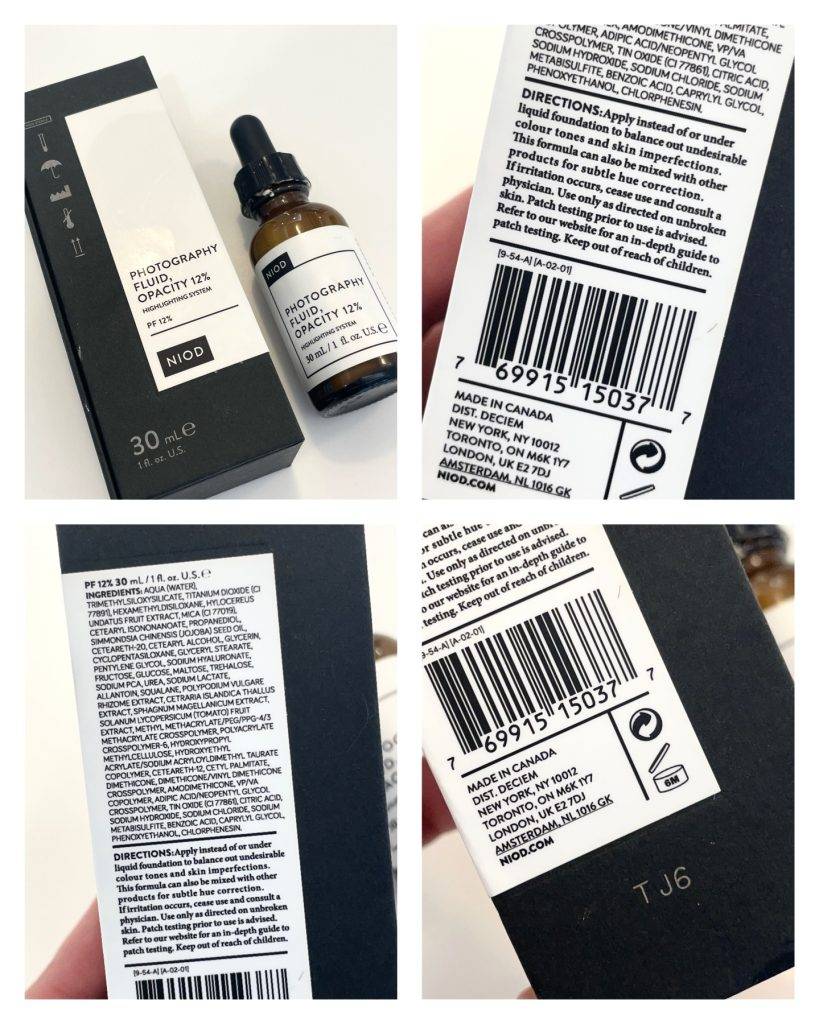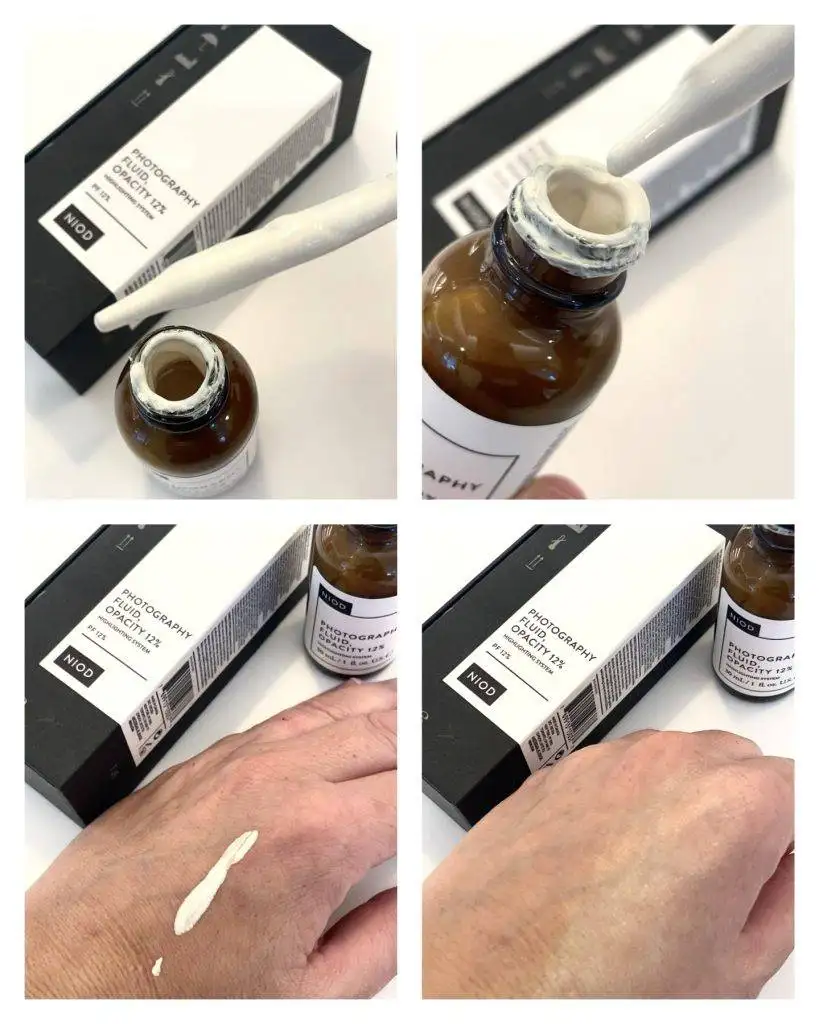 NIOD PF12% Reviews
Reviews are coming soon.
My thoughts: I really want to love this, but I find it very hard to use, unlike the PF 8%, which has colour. I´ve tried this in every way possible, and the glow in photos can be amazing, but once it dries, I find it breaks up and looks patch on my skin.
Some comments about NIOD PF12% on Instagram
NIOD PF12% FAQs
FAQS answered by Deciem on Social Media
Would these Photography Fluids work well under a powder foundation? As with all products, it is important to patch-test them before using them. They work well mixed with liquid foundations but can be applied before powders if desired. 
What's the difference between this and the Hylamide Photography Foundation? NIOD PF offers a higher concentration of "hue correctors" for more of a cinematic finish. This high concentration is ideally good for mixing with other forms of makeup and for professional photography. Hylamide PF is less concentrated in hue correctors and more in surface perfecting technologies and is a balance between camera coverage and real-life visible difference for daily use. 
Which Photography Fluid 8% of 12% would you recommend mixing with the serum foundation from The Ordinary? You may use either, depending on your preference.
What´s the difference between PF 8% and PF 12%? If you watch the video at the top of this page, you can see that PF8% has colour.