If there's one product we all seem to be searching for, it´s that miracle eye cream that can reduce puffiness, smooth out all the fine lines, lighten all those dark circles and basically take years off us.
I can't say that one of these Deciem eye products is that magic cream, but they're pretty good and well worth trying, but remember consistency is key.
We tend to look at of face and skin so closely these days and see things others just will not see. Please remember that the majority of us need a little help from our concealer friend.
The Ordinary Caffeine Solution
The Ordinary Caffeine Solution is a serum, not a traditional eye cream. It comes in a 30ml bottle and it will last you ages as you only need a tiny amount.
One tip! Make sure you wipe the neck of the bottle as I found this can get a bit gunked up. The Caffeine Solution reviews on this are quite mixed. Some people absolutely love this product whilst others found it drying. If it´s working but you find it drying, add a little more hydration to that area. I found this worked incredibly well for puffiness, particularly after a big night out/bad night´s sleep.
The Ordinary Caffeine targets
How to use The Ordinary Caffeine
Use one or two drops and massage around the eye contour. You can use this in the morning and evening. Apply after your water-based products like Hyaluronic Acid or Buffet.
The Ordinary Caffeine Reviews
Read more reviews about The Ordinary Caffeine Solution here and on the Deciem website here.
Hylamide Sub Q Eyes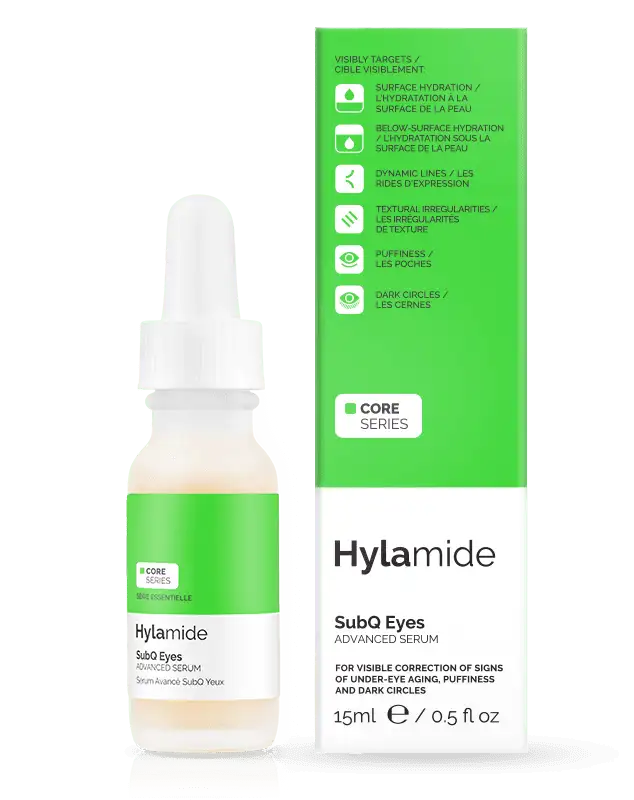 I like The Ordinary Caffeine, but if I had to choose between Hylamide Sub Q Eyes and Caffeine, I would choose this. It´s only 15ml but you really only need one drop so it will last you quite a while. I loved the feeling of this under my eyes and definitely saw a difference particularly when wearing concealer.
Hylamide Sub Q Eyes Targets
Surface hydration
Dynamic Lines
Below-Surface Hydration
Puffiness
Dark Circles
Textural Irregularities
How to use Hylamide Sub Q Eyes
Apply a drop or 2 around the eye contour but avoiding the eye. This can be used in the morning and evening and after using Hylamide Sub Q Skin or your other water-based products.
Hylamide Sub Q Skin Reviews
Read reviews by the Deciem Addicts here and reviews on the Hylamide website here where it currently scores a 7.4!
NIOD FECC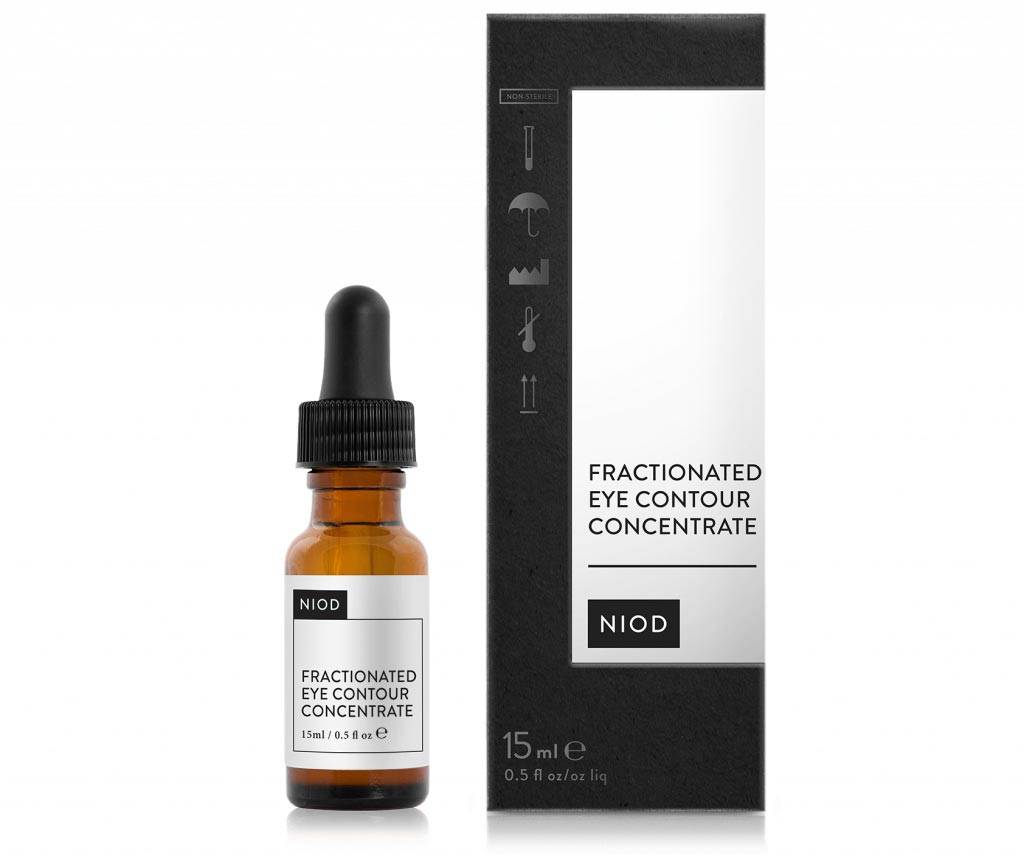 I'm yet to try NIOD FECC Fractionated Eye Contour Concentrate but it will certainly be going on my list. Some of the NIOD FECC reviews are absolutely incredible and this was voted the most popular NIOD product in The Ordinary & Deciem Chat Room.
How to use NIOD FECC
Use this in the morning and evening around the eye area including the upper and lower eyelids. Always patch test before using!
NIOD FECC Reviews
Read NIOD FECC reviews by the Deciem Addicts here and on the NIOD website where it currently scores a whopping 8.1.
The Ordinary & Deciem Products For Eyes
Find more posts in the Facebook Group by searching #eyes in the search box. There's also a fantastic poll in the Facebook Group with recommendations for all eye products Deciem & non-Deciem.