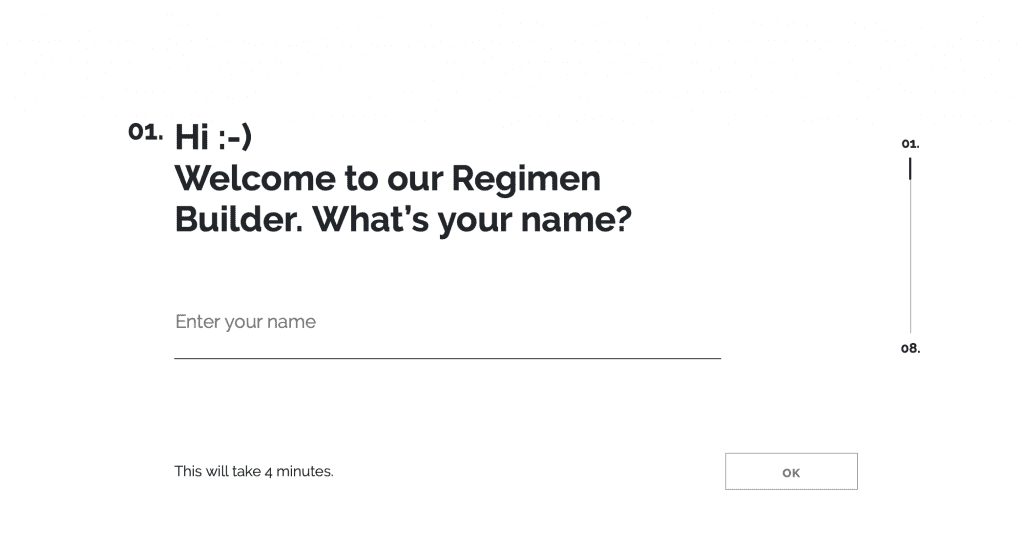 Good News! Deciem has a brand new website that now features The Ordinary Regimen Builder. In just a few steps, you can create your very own personalised The Ordinary skincare routine.
The Ordinary Regimen Builder
To build your own routine (on a laptop/pc), go to the Deciem website then click The Ordinary and you will see Regimen Builder at the top of the page.
On a mobile, click the 2 lines = top left of the Deciem website, click brands, then The Ordinary. Just a little further down the page, you will see Build My Regimen.
It only takes a couple of minutes to do. You will be asked for your name, age, skin concerns, and what type of products you prefer.
You will then be given a morning and evening regimen. What´s even better is that you can now buy all your products in one go by clicking "add regimen to basket".
Here's a quick look at some of the questions you will be asked for your personalised regimen.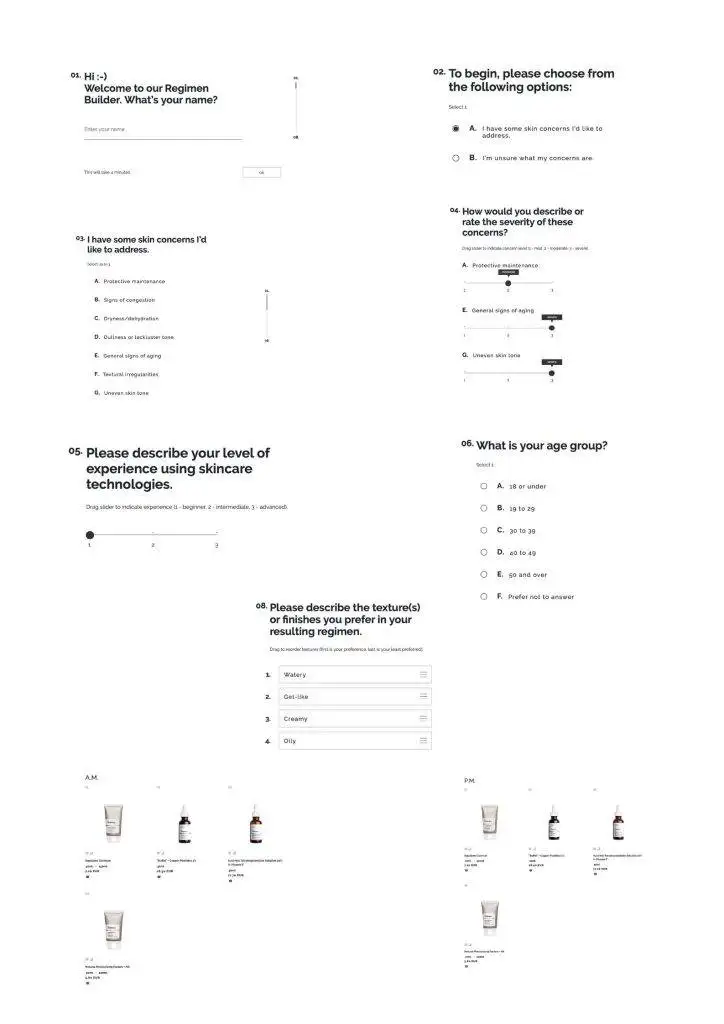 The Ordinary Regimens
Apart from building your own personalised skincare routine, you can also look through all the existing Deciem routines here and don´t forget to also join The Ordinary & Deciem Chat Room on Facebook.