How to build a skincare routine with The Ordinary products
How to build a skincare routine with The Ordinary
The EASIEST way to create your own skincare routine/regimen is by using The Ordinary Regimen Builder.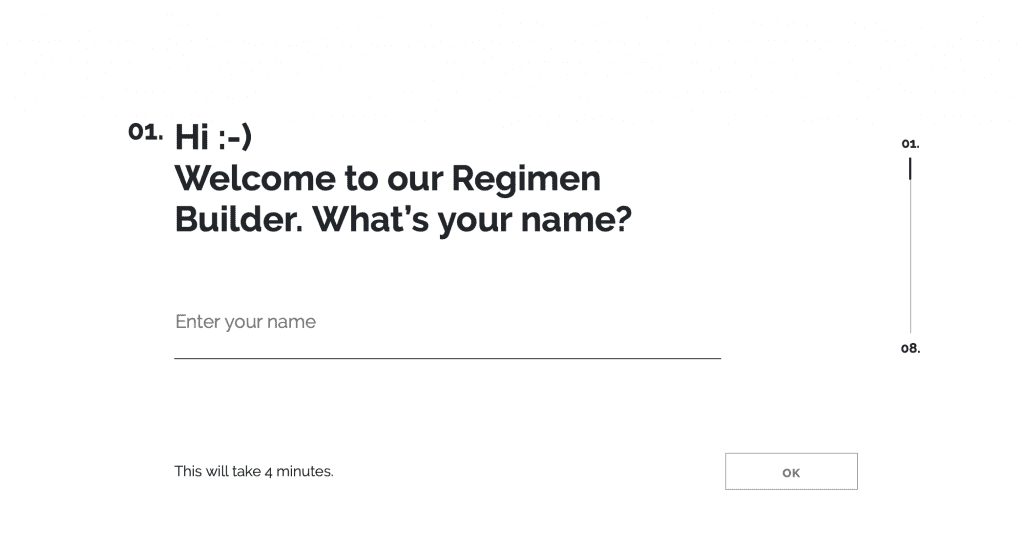 Ask The Ordinary for a Skincare Routine
You can ask The Ordinary for a personalized skincare routine here. Fill in the form with all your details and add a photo. It may take a day or so for them to come back to you.
Building a Skincare Routine With The Ordinary Products
The Ordinary website now features The Ordinary Regimen Builder where you can create your own personalized Ordinary skincare routine in just a few steps.
The Ordinary Regimen Builder – Creating a skincare routine with The Ordinary Products
To build your own routine on a laptop/pc
Here's a quick look at some of the questions you will be asked for your personalized regimen.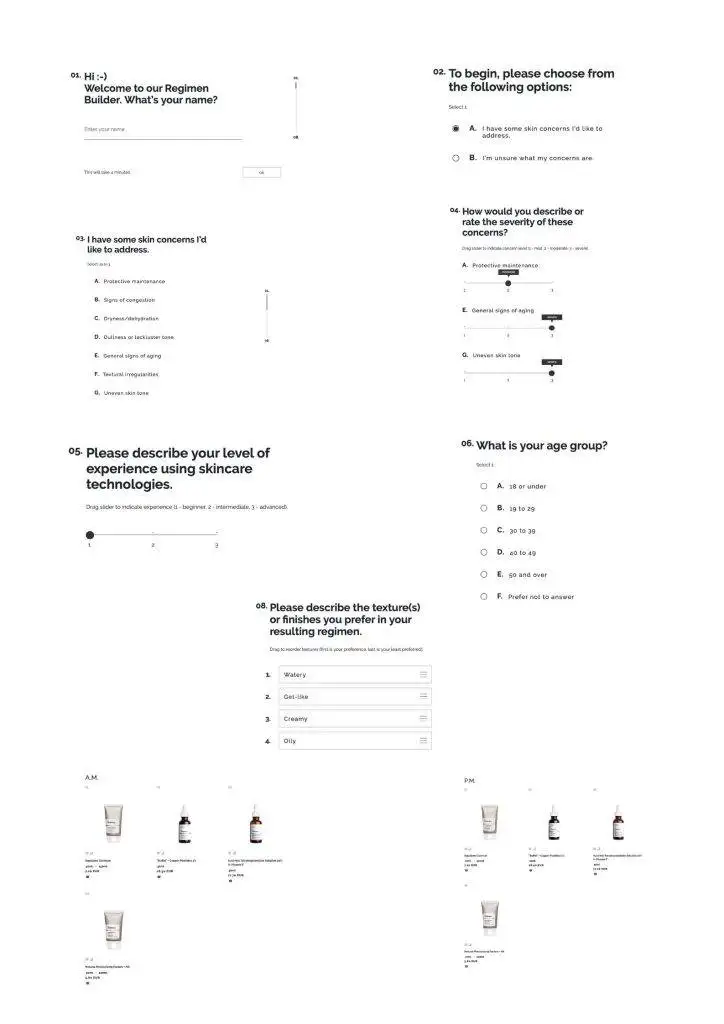 How to create your own skincare routine using The Ordinary
Firstly, you need to know your skin type and concerns. Do you have a lot of time to spend on your skin, or do you like it all done in a couple of minutes? What sort of budget do you have? What type of products do you like on your skin? Some people love the feeling of oils, and some dislike it.
The Ordinary Products for All Skin Concerns. On this page, you can find all the best Ordinary products listed by skin concerns. Write down some of the products for your skin concerns.
Then you can check the product conflicts here and how to layer The Ordinary here, which lists the products in their different solutions. So if you prefer water-based over oils, you could choose a water-based vitamin C over an anhydrous or oil for example.
Building Your Own Skincare Regimen with The Ordinary
1. Cleanse
Start with a gentle cleanser to remove makeup, dirt, and oil. The Ordinary's Squalane Cleanser is a great option for all skin types as well as The Ordinary Glucoside Foaming Cleanser and Glycolipid Cream Cleanser.
2: Exfoliate
When you exfoliate, it helps decongests and smooth the skin. The Ordinary Exfoliators include Glycolic Acid, AHA 30%, Lactic Acid 5% & 10%, Salicylic Acids and Mandelic Acid. You would use these in the evening directly after cleansing. It´s important to note that acids have many conflicts, so you need to check The Ordinary Conflicts. On the nights when you use acids, follow with soothing, calming and hydrating products rather than more acids, retinol, pure vitamin C.
3. Treat
Use a treatment product to target specific skin concerns, such as acne, dark spots, or wrinkles. You can find a list of The Ordinary products via skin concerns here. Start with an acid in the evening routine directly after cleansing, and then apply your water-based serums. You could start with The Ordinary Hyaluronic Acid, Marine Hyaluronics or Amino Acids first. Then you could apply an Eye Serum like The Ordinary Multi-Peptide Eye Serum or The Ordinary Caffeine Solution. You may like to use a Vitamin C like The Ordinary Ascorbyl Glucoside. If you wish to target pores/oily skin, then go for Niacinamide Serum and maybe Salicylic Acid Serum or the Salicylic Acid Anhydrous Serum.
4. Moisturize
Moisturize your skin to keep it hydrated and nourished. The Ordinary's Natural Moisturizing Factors + HA is a great option for all skin types. There´s also The Ordinary Natural Moisturizing Factors + PhytoCeramides and also Beta Glucan. You may wish to add an oil just before the moisturizer or even add a drop of oil to your moisturizer.
5. Sunscreen
Apply SPF every day to protect your skin from the sun's damaging rays.
6. Masques
Add one of the masques to your skincare routine once or twice a week. You have The Ordinary AHA or Salicylic Acid Masque. There are also quite a few masques to try from NIOD.
Some examples of routines using The Ordinary
How to build a routine for brighter skin with The Ordinary
How to build a routine for signs of ageing
These are just a couple of examples of putting a skincare regimen together. Once you start using acids, direct vitamin C, retinoids etc, it can start to get a little confusing because there are conflicts. But if you base your skincare routine around using just one of these in a routine, you´re halfway there!
The Ordinary Skincare Routine & Regimens
If you don´t fancy using The Ordinary Skincare Regimen Builder or creating your own routine, you could use one of the many existing skincare routines for all skin types and concerns.
Some Tips When Creating A Skincare Routine
If you are totally new to skincare, my advice is to keep it simple with not too many products and stick to a routine. Consistency is key. Keep reading, and keep learning! Once you feel more confident, you can add more products and masques into your routine.
Find lots more skincare routines using The Ordinary products here.