Does Deciem have a gift card or E-Card?
Unfortunately, Deciem does not offer gift cards or E-Cards at the moment. Fingers crossed this comes very soon as it would be wonderful to be able to send friends and family gift cards so they can choose whatever they wish.
In the meantime, you can buy gift cards at some of the authorised Deciem stockists.
Deciem Gift Sets
Whilst Deciem does not currently offer gift cards, they do have some lovely sets which would make a perfect gift. The latest set is the Future Set which comprises of The Ordinary & NIOD.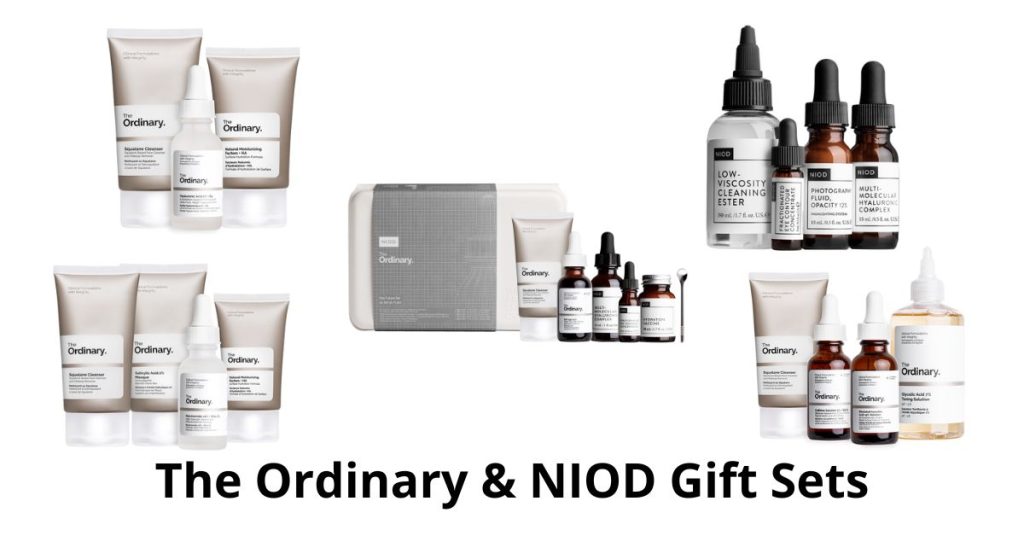 Deciem have a few different gift sets available here