Does Deciem sell gift cards or E-Cards? Yes, they do!
Finally, there are E-Gift Cards for The Ordinary and NIOD. They launched on 23rd February 2022.
The Deciem Gift Cards | Deciem E-Cards
Digital gift cards are available in these two designs.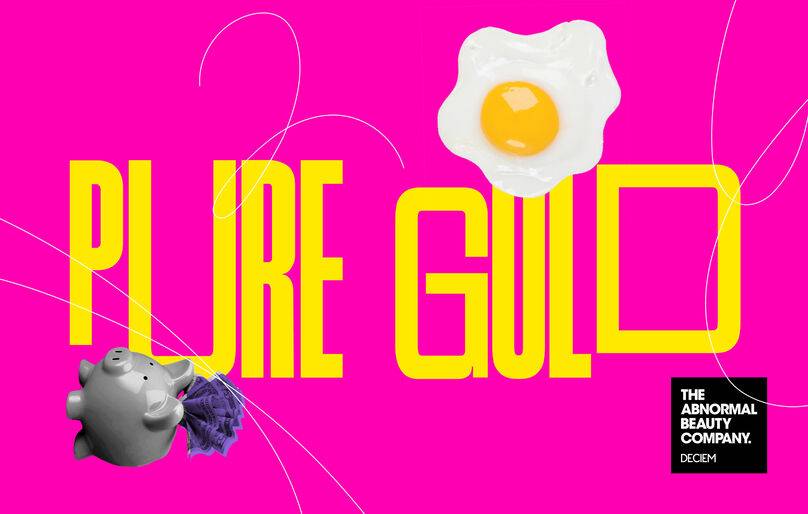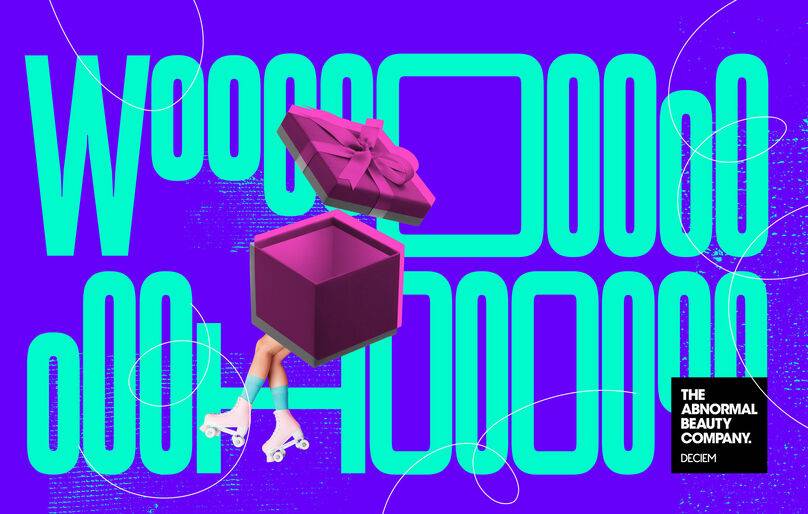 The Deciem E-Gift Card
It looks pretty straightforward to order;
Choose one of the 2 designs
Select the amount you wish to send
Add your details
Add the recipient's details
Type a message
Send today or set a date in the calendar
Always buy in the country/currency of the recipient.
How to use the gift card
The recipient will then receive an email with a code and pin. They can then enter these details on the Deciem Gift Card Page.
You have to purchase gift cards separately, for the moment anyway.
If you are buying a gift for someone in another country, then you must purchase the card in their currency.
I HIGHLY suggest reading through the official FAQS before purchasing.
The Gift Cards are available in the following countries.
Canada, United Kingdom, Australia, United States, Germany, France, Netherlands, Spain, Ireland, Italy, South Korea, and Hong Kong.
The E-Cards are available in the following currencies.
CAD, GBP, AUD, USD, EUR, KRW, HKD
FAQs about The Ordinary & NIOD Gift Cards
Be careful if you are purchasing a gift card for someone in another country! You must purchase the gift card in the currency of the other person. I did this, but the person still had problems using the card. There were a few technical issues with the gift cards. Hopefully, they have been fixed.
Please look through the FAQs here before purchasing to avoid any mistakes.
Why buy a gift card
Gift cards are great when you want to buy someone skincare but are unsure about their skin type or concern.
Gift Cards Where Deciem Is Sold
If you prefer to purchase a gift card for someone to have a choice of brands, including Deciem, then look at the following companies.
Deciem Gift Sets
While Deciem does not currently offer gift cards/e-cards, they have some lovely sets that would make a perfect gift. The latest set is the Future Set which is the only set that comprises both The Ordinary & NIOD.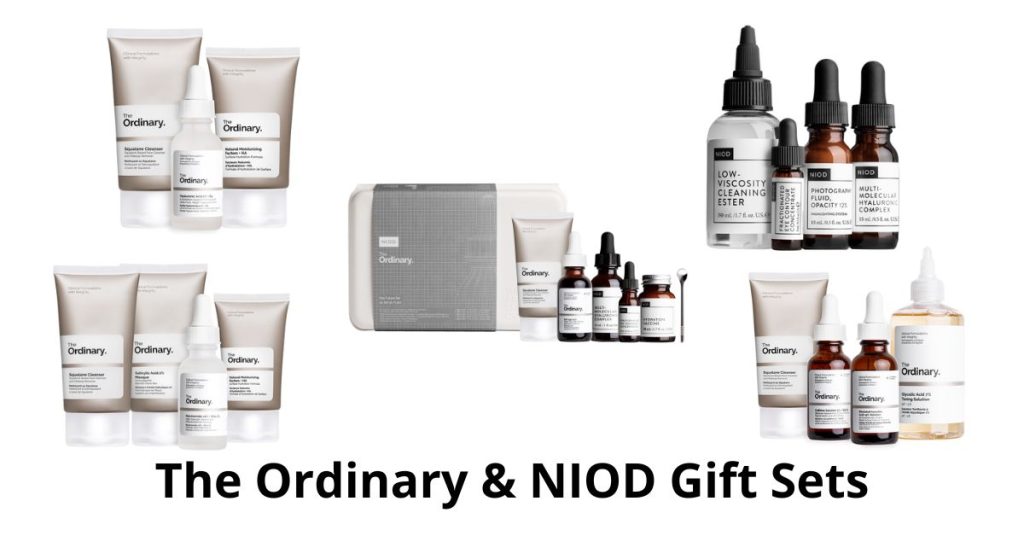 Choosing The Ordinary & Deciem Products For Someone
If you wish to choose some product for someone and send them as a gift, you could either ask them what their skin type is or, if you know, you could use The Ordinary Regimen Builder to create a skincare routine.