Save 10% & 15% Ordinary promotion has now expired but you can other The Ordinary discount codes here. Save 10% & 15% Ordinary
Save 10% orders over £45/55$
Save 15% orders over £80/100$
Code: FROMUS2U
Available UK | US | CA | AU
Ends 8th September 2023
COPY & PASTE CODE FROMUS2U
WOW! Yet another fantastic discount when you buy direct from The Ordinary.
Save 10% when you spend over £45/55$ or 15% when you spend over £80/100$
What is the promo code for 10% & 15% off?
You can apply FROMUS2U discount code on the payment page.
When does this offer start & end?
This offer is available from August 8th 2023 and ends September 8th 2023.
Who is the offer applicable to Save 10% & 15%?
The offer applies to the UK, US, Canada & Australia
Terms & Conditions
You can find all the terms and conditions on this page, along with the latest promotional codes from The Ordinary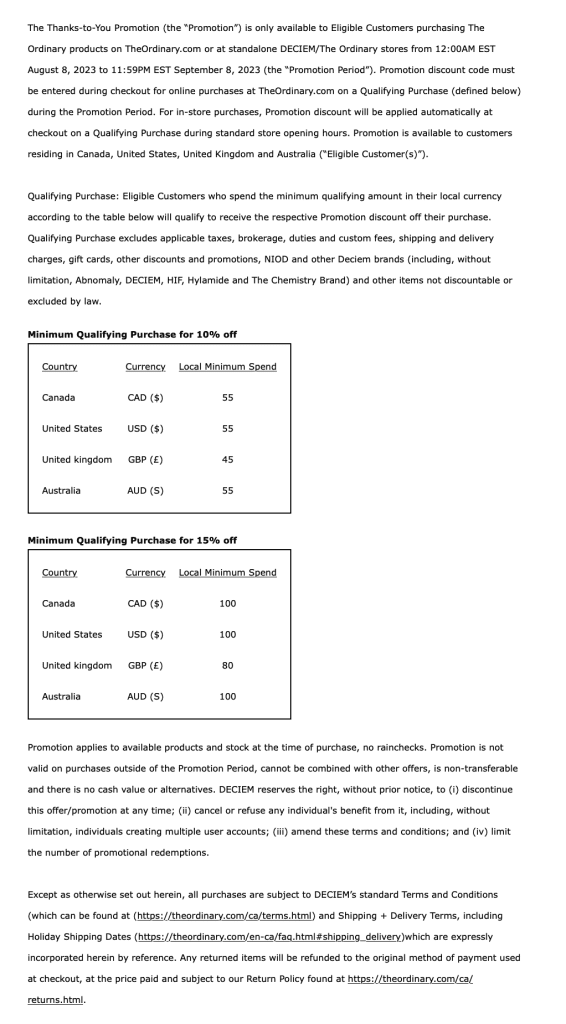 Why buy direct from The Ordinary/NIOD
Free delivery on orders over 25€$ / 30$AUD
365day refund policy
Authentic products
Any problems, The Ordinary & NIOD are very good at solving issues
The Ordinary Discount Codes
You can check all the latest codes direct from The Ordinary/NIOD here on their promotional page. Authorised stockists of The Ordinary often have discount codes too. Check all The Ordinary discounts here.