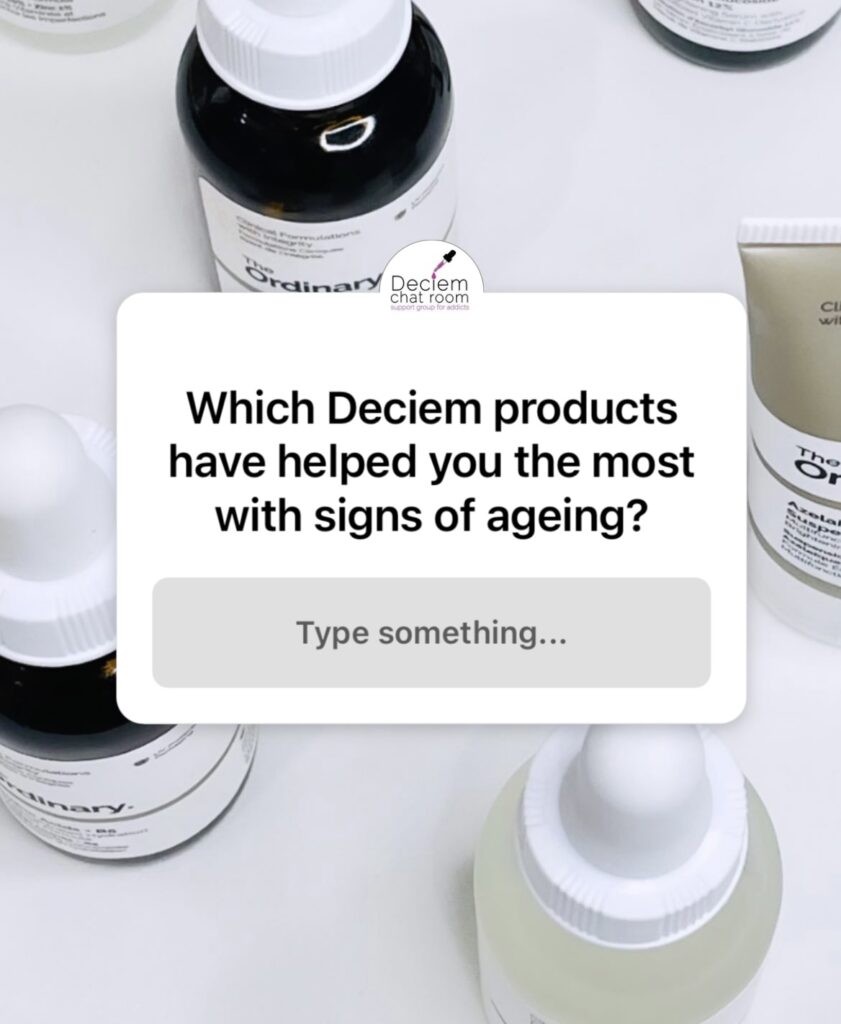 I recently asked the Deciem Addicts on Instagram what they believe are the best The Ordinary/NIOD products for ageing skin. This is what they said;
The Ordinary Signs of Ageing Routine
You can now make your own skincare routine online at The Ordinary website. It takes just a minute to answer some questions, and at the end, you will be given a morning and evening routine.
This is the latest routine for signs of ageing suggested by Deciem;
Find this post on Instagram
You can find this post on Instagram and share what products you feel have helped your skin.
The Ordinary Products & Their Targets
You can find a list of all The Ordinary products and their main targets here.
The Ordinary Reviews
You can find reviews on all The Ordinary products here, follow Deciem Chat Room on Instagram and join The Ordinary & Deciem Chat Room Facebook Group, where you can talk directly with the Deciem Addicts.