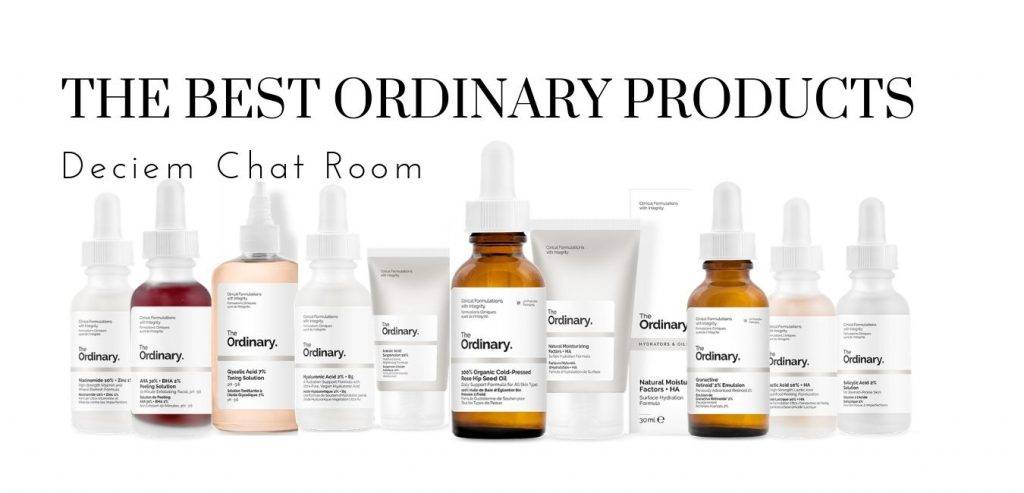 How do you choose the best products from The Ordinary? You ask the Deciem Addicts, the people who have bought, tried and tested.
There are over 50 products covering hydration, oils, acids, vitamin c, retinol, retinoids, and antioxidants. In the Facebook Group, the Deciem Addicts vary in ages from 15 up to around 70 years old, and they all have completely different skin types and concerns.
All the votes below are by the Deciem Addicts. Come and join the Facebook Group and chat directly with everyone using these products.
The Top 5 Ordinary Products
The Best Ordinary Products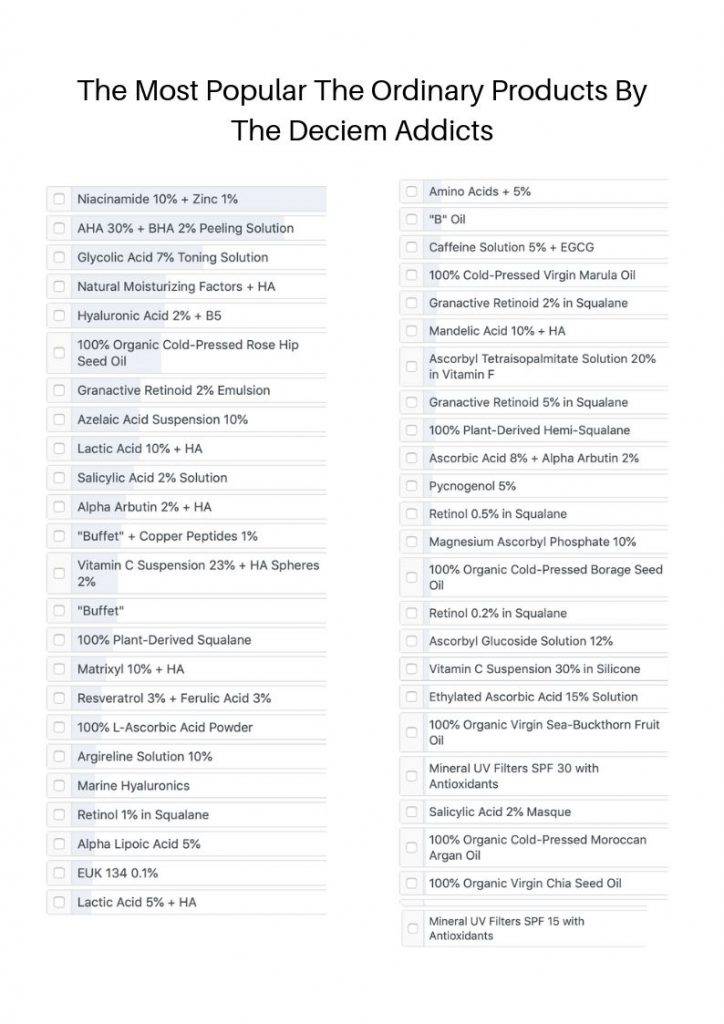 The top 10 Ordinary products voted for by the Deciem Addicts
More of the best of The Ordinary below
The Best Ordinary Products
Best Ordinary Vitamin C
The Best Ordinary Antioxidants
Best Ordinary Acids
The Best Ordinary Oils
Best Ordinary Retinols
The Best Ordinary Retinoids
Best Ordinary/Deciem Vitamin C Products
No. 1 Vitamin C 23%
Best Antioxidants by The Ordinary
No. 1 EUK 134
The Best The Ordinary Acids
No. 1 AHA 30% + BHA 2%
Best Ordinary Oils
No. 1 Rose Hip Seed Oil
The Best The Ordinary Retinols
No. 1 Retinol 1% in Squalane
The Best Ordinary Retinoids
No. 1 Granactive Retinoid 2%
Have a look at all the different The Ordinary Skincare Routines or ask Deciem for a personalized regimen. You can find lots more useful information about layering The Ordinary and The Ordinary conflicts here. Here is a brand new page listing The Ordinary Products you can and cannot use together.