What is 7 Skins?
What does 7 skins do for my skin?
When/how often do I apply?
How do I apply 7 skins?
Best toners
Do I have to do 7 layers?
How long do I need to wait between each layer?
What ingredients should I be avoiding?
Are there any Deciem toners I can use for 7 skins?
Is it possible to mix toners and essences?
Can I apply 7 skins to my eye area?
Would 5 layers be ok?
What about exfoliation?
Can I mix K Beauty with Deciem?
Rachael Candice, mod from the Chat Room, shares her own personal story about 7 skins.
What is 7 skins?
7 Skins comes from K Beauty, Korean Beauty. It´s basically applying up to 7 layers of a hydrating toner or watery essence to your skin.
What does 7 skins do for my skin?
It will add extra hydration and plump your skin. The experts say the more your skin is hydrated the less hydrating products you will need to use afterwards.
VOTED NUMBER 1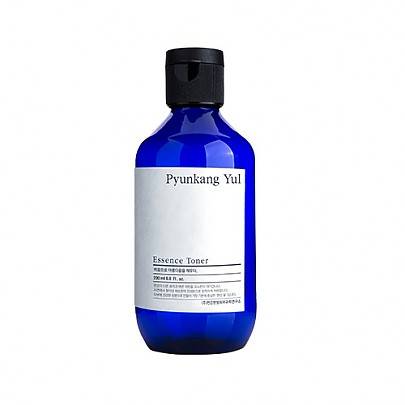 When & how often do I apply these layers?
You apply these straight after cleansing (and exfoliation) and before you add all your serums and moisturisers. When repairing skin, you can do 7 skins every night, your dehydrated skin will tell you as it feels tight.
You can also do AM, it can layer really nice under makeup although everyone´s skin is different. It's users choice. Feed the thirsty skin as much as it'll take. Eventually it won't need as much but it can take months to get there.
How do I apply the layers?
Pour a couple of drops in your hands and pat the product onto your face until the product is fully absorbed. You only need a tiny amount as you will be applying more. You might find you prefer a hydrating mist which you can spray directly onto your face.
Top 10 toners for 7 skins
We ran a poll in The Ordinary & Deciem Chat Room and you can see the most popular toners here.
Do I have to do 7 layers?
No, you can do as many or as few as you wish. Start slowly allowing your skin to adjust to this new technique and work your way up to 7 layers (if you wish to do 7 that is). If repairing skin or treating dehydrated skin, you may need more layers initially and be able to slow down after time.
Best Videos To Watch
How long do I need to wait between each layer?
Each layer should be well absorbed before applying the next. It really depends on your skin and how well / quickly it absorbs products.
Some skin needs an adjustment period but generally you shouldn't need to wait at all. You should be using a small enough amount that it will absorb almost immediately. If the layer is taking too long to absorb it means you're using too much product or your skin is hydrated enough and you can move to the next step.
What ingredients should I be avoiding?
If you´re going to be adding up to 7 layers of a product then you want to avoid ALL added fragrances and alcohols.
Are there any Deciem toners I can use?
Yes, you can look at Hylamide Sub Q Mist, NIOD SDSM and The Ordinary Marine Hyaluronics could work too.
Can I mix toners and essences?
Yes you can. In the video above, Glow Recipe explains it´s all about finding the right toners and essences for your skin.
Can I apply 7 skins to my eye area?
Yes you can but try not to go too close to the eye. You can use an eye cream before applying 7 skins to help protect the delicate area.
Can I do 5 layers?
Yes, you can do 2, 3, 4, 5 or 6. Your skincare routine is your personal routine. If you don´t have time for 7 layers do 3 or 4. Only you can tell what your skin is loving.
What about exfoliation?
When painting a blank canvass, it needs to be clean and smooth from the start to achieve a great finish. The same goes for our skin. The cleaner and smoother your skin is, the better the products will absorb. Exfoliate a couple of times a week and make sure your skin is really cleansed well before applying 7 skins.
Can I mix K Beauty with Deciem?
Absolutely. We have over 100k Deciem Addicts in the Facebook Group and many absolutely love K Beauty and love talking 7 Skins. Once you´ve sorted your 7 skins toner, you can find The Ordinary Regimens here. Don´t forget the Deciem toners Hylamide Sub Q Mist and NIOD SDSM.
Rachie Candice, Moderator of the Facebook Group talks about her own experience with 7 Skins
Hi, I'm @rachiecandice Hydration Queen of the @deciemchatroom. After damaging my own skin by over-exfoliating, I discovered 7 Skins. It had just become popular in Korea the year before, so feeling desperate I tried it with great immediate success and incredible long term success!
I then noticed my own issue of dehydration was very common! Everyone was so excited by Deciem's affordable exfoliation that we were all going in hard and soon after noticing damage. I started sharing my story and recommending what I'd learnt and sure enough, everyone loved it.
It's now a very common technique among our 100,000 members. Hydration is the backbone of all skin treatments. acne, anti-ageing, dullness, everything can be improved with added hydration as hydrated skin enhances how other skincare ingredients perform.
Find Rachael´s beauty pages on Instagram & Facebook. If you join her page, please tell her you found her via the 7 skins page on Deciem Chat Room.