This new Cleanser Discovery set includes the 3 The Ordinary Cleansers. This would make a fabulous gift!
Glucoside Foaming Cleanser 50ml
Glycolipid Cream Cleanser 50ml
Squalane Cleanser 50ml
The Cleanser Discovery Set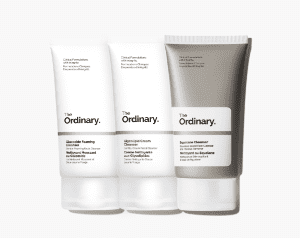 The Ordinary Cleansers
Cleansers are so important and it can take time to find right cleanser for you. By buying this set, you can discover all the different cleansers available and then decide which one you like. You might even like all three! You can read more about all The Ordinary Cleansers here
The Ordinary Squalane Cleanser
This comes in a 50ml and also 150ml. The 150ml is better value but the 50ml is great when travelling hand luggage only. The Squalane Cleanser needs to be massaged between the palms of your hands until the consistency changes. Depending on how this is stored and the heat of your hands, it could take 5 seconds or for me up to 30 seconds. Read more about The Ordinary Squalane Cleanser here.
The Ordinary Glucoside Foaming Cleanser
This is currently available in 150ml except when purchased in a set. I love this cleanser. It works fast and leaves my skin feeling and looking fresh, clean and bright. It's not for everyone though. Some people find it drying. If you buy the set, you get to try them all for yourself and see which one you prefer. Read all about The Ordinary Glucoside Foaming Cleanser here.
The Ordinary Glycolipid Cream Cleanser
This is currently available in 150ml online but 50ml when purchasing this set. Glycolipid Cream Cleanser is also a really nice cleanser and just like the Glucoside Foaming Cleanser. This gets to work straight away removing all make-up. I have some people double-please using Squalane Cleanser followed by this and this or the Glucoside Foaming Cleanser. Cleansers are such a personal choice and you need to try different ones to see which ones you enjoy using and which ones work for your skin.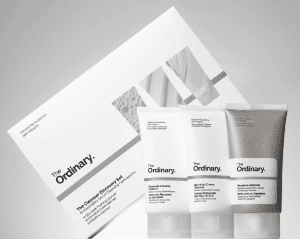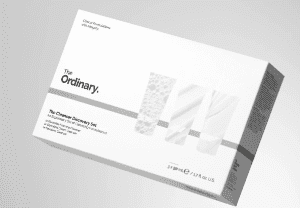 The Ordinary Gift Sets
You can find lots more Skincare Gift Sets by The Ordinary here. These would be perfect for birthday and Christmas.