Hylamide is being discontinued. You can continue to purchase here whilst stock lasts.
Hylamide Reviews by the Deciem Addicts
Read Hylamide reviews by over 200,000 Deciem Addicts in the Deciem Chat Room Facebook Group and Instagram all with different skin types and concerns.
Hylamide Sub Q Skin Reviews
Hylamide Sub Q Eyes Reviews
Hylamide High-Efficiency Face Cleaner
Sub Q Mist Reviews
Booster Sensitive Fix
Hylamide Booster Glow Reviews
Hylamide C25 Reviews
Hylamide Booster Pore Control Reviews
The Hylamide "Finisher Products"
Deciem have a great chart making it easier to choose which Hylamide Finisher product is best for you and your skin.
Hylamide Photography Foundation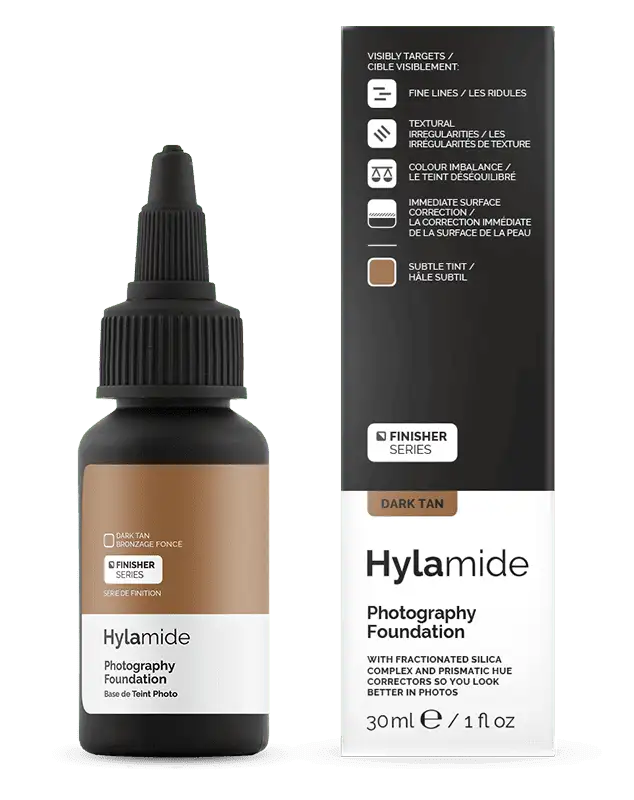 HA Blur Reviews
Hylamide Matte 12 Reviews
Hylamide FAQs
What is Hylamide? Hylamide is the Deciem Brand that sits between The Ordinary & NIOD. It´s a great brand that doesn´t get mentioned enough in the Facebook Group. I´ve only used the Core Series so far and absolutely loved it. SubQ Skin is an amazing serum that targets signs of ageing and leaves skin feeling hydrated for hours.
What is the shelf life of Hylamide? On the side of the bottles will be a little sign saying 6m or 12m. This means that once opened you should use the product within 6 months or 12 months. Deciem generally says unopened bottles have a shelf life of around 2 years maybe more depending on the brand.
Is Hylamide Cruelty-Free? Deciem says that the Hylamide products are cruelty-free. If you go to each of the product pages you will find a chart with lots of information which includes the ph balance, if it´s suitable for vegans, contains silicone, water-free or oil-free.
What is a good Hylamide Routine? If you´re looking for a routine just using Hylamide, then I would suggest starting with the Core Series Set which has everything you need to start off with. Then you could incorporate some of the other products. You can always ask Deciem for a specific Hylamide Routine or have a look at other Deciem routines here.