The Ordinary Daily Set includes everything you need for a basic skincare regimen; a cleanser, serum and moisturiser. The Daily Set will make a great gift as it´s perfect for most skin types. Check out more Deciem Gift Sets here.
Squalane Cleanser, 50ml
Hyaluronic Acid 2% + B5, 30ml
Natural Moisturising Factors, 30ml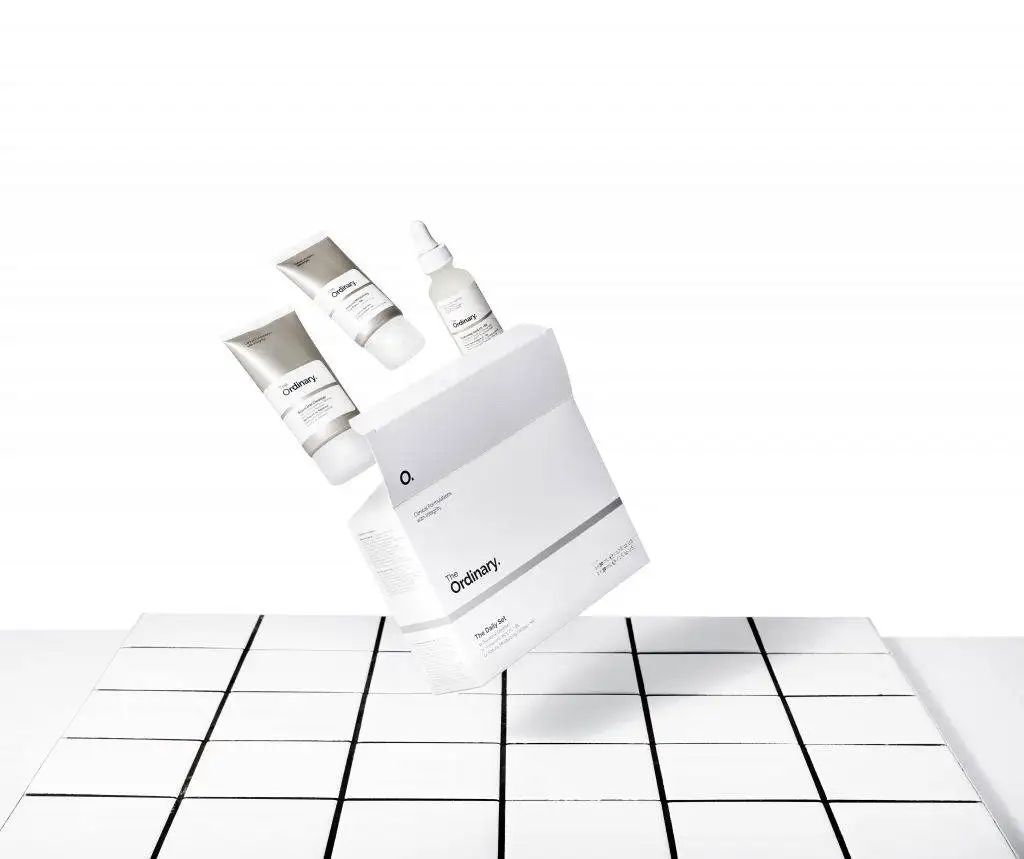 The Ordinary Daily Set offers three great products suitable for everyday use. Together, they provide a range of benefits to support skin health, including gentle cleansing of the skin, make-up removal and multi-depth hydration.
The Ordinary Squalane Cleanser 50ml
Squalane Cleanser is a really lovely cleanser that leaves your skin feeling clean, smooth and hydrated. Rub a small amount between your palms for approximately 10-30 seconds and the product will undergo an important textural change from a balm-like consistency to a clear oil-like consistency. If your hands are already quite warm, you may not need to rub the product as much. Read all about the Deciem Cleansers here. This is a brilliant cleanser for short trips away, (hand luggage only 50ml).
Squalane Cleanser is available in 50ml & 150ml now.
The Ordinary Hyaluronic Acid 30ml
Hyaluronic Acid is a brilliant product for hydration. You can use this in any routine as it has no conflicts at all. Apply a few drops to the palm of your hands and pat or massage into your skin. Hyaluronic Acid is available in 30ml & 60ml now. Read Hyaluronic Acid reviews here.
Natural Moisturising Factors 30ml
My favourite moisturiser of all time, The Ordinary Natural Moisturising Factors (NMF). Apply a small amount over your face in the morning or evening. Read Natural Moisturising Factors reviews here.
Natural Moisturising Factors is now available in 30ml and 100ml.