Most-Loved Set By The Ordinary comprises 3 of the most-loved products: Hyaluronic Acid, Niacinamide, and Caffeine Solution. This would make a wonderful gift.
The Most-Loved Set by The Ordinary
This is such a cute little set from The Ordinary. Don´t be surprised when you realise these are 15ml bottles, not 30ml!
The Most-Loved Set Targets The Following Skin Conditions
Dullness
Dark Circles
Dryness
Textural Irregularities
Puffiness
Price of the Most-Loved Set
15$US | 17.30$CAD | 11GBP | 21.50$AUD
The Most-Loved Set Comprises:
Niacinamide 10% + Zinc 1% 15ml
Hyaluronic Acid 2% + B5 15ml
Caffeine Solution 5 % + EGCG 15ml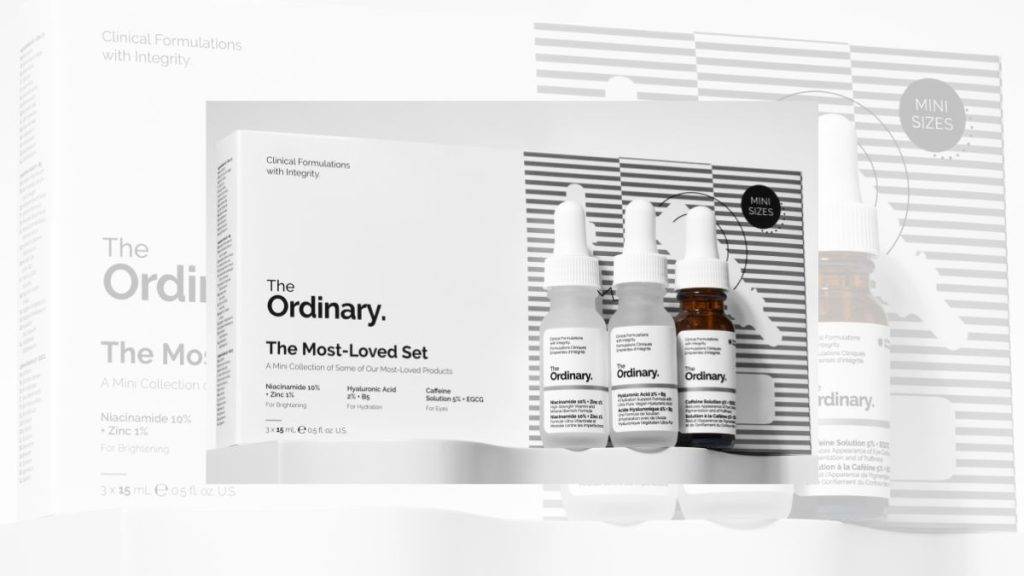 How to Use The Most-Loved Set
All of these are water-based products. If you´re new to The Ordinary, you may wish to look at How To Layer The Ordinary. Firstly, start with cleansed skin. Then, you can add a few drops of Hyaluronic Acid, followed by a few drops of Niacinamide. Some people use 3/4 drops. If you feel you need more, use more. You then apply one or two drops of caffeine around the eye area. Some people like to put the eye serum on first. Some may apply the eye serum after the first water-based product. See how you feel.
The Ordinary Gift Sets
The Ordinary & NIOD have numerous sets available. You can find all the different gift sets available here.
The Ordinary & NIOD Gift Cards
With the holiday season in sight, you may want to start thinking about gifts and so happy to say that you can now buy E-Gift Cards.