Everything you need to about The Ordinary High-Adherence Silicone Primer before you buy.
The High-Adherence Silicone Primer
What is The Ordinary Silicone Primer?
How do I use it?
Are there any conflicts?
What is the PAO?
How does it feel, look and smell?
Unboxing
Reviews
Other Deciem primers
What is The Ordinary Silicone Primer
High-adherence blurring surface smoother and primer. This formula uses advanced adaptive silicones to act as a matte, hydrating, blurring primer for makeup that looks higher in definition and adheres longer. The formula can also be used alone as a non-greasy hydrator that reduces the look of pores and imperfections.
Targets
Makeup Adherence
Visible Surface Texture
Hydration
How to use The Ordinary Silicone Primer
Use as the last step in your skincare regimen after your SPF but before applying your make-up. You can use this alone if you wish as a hydrator and to reduce the look of pores.
Are there any conflicts?
There are no conflicts with this. But you may this works better with certain foundations.
What is the PAO?
The period after opening is 12M.
What is the colour, texture and smell of this primer?
It's a white creamy texture. Some people say it smells quite strong. It´s not that strong for me and I´m quite sensitive to smell. It blends into the skin wonderfully, leaving it feeling really smooth and velvety.
Reviews
This currently scores 3.7 on the Deciem website. The reviews are very mixed on this. I personally love this primer. I find it works best with my stick foundation rather than my liquid foundation, so you may need to play around with different foundations.
Read more reviews by the Deciem Addicts here.
The Ordinary Silicone Primer Photos
Always buy The Ordinary products directly from Deciem or from one of the many online authorised worldwide stockists.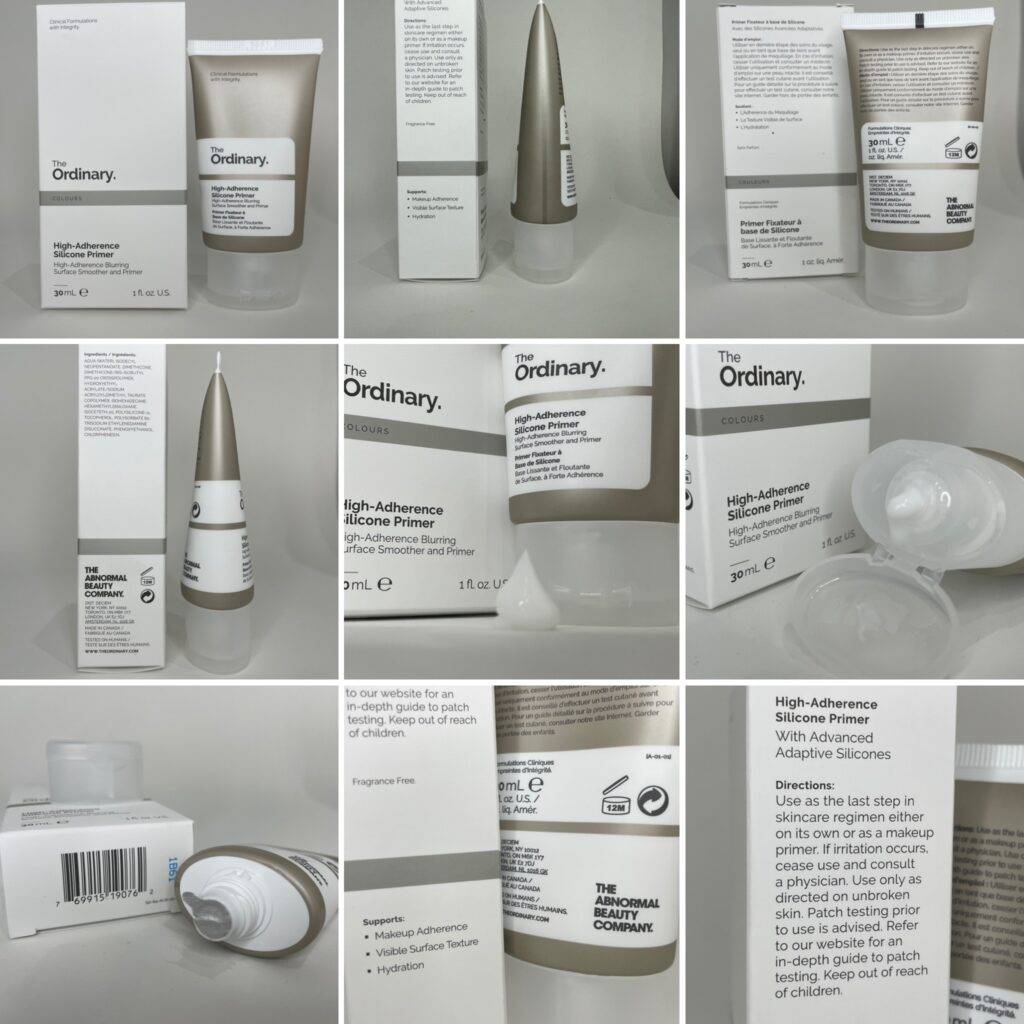 Other Deciem Primers